CRDIP Education and Public History Intern AmeriCorps Jobs at American Conservation Experience - EPIC
Sample CRDIP Education and Public History Intern AmeriCorps Job Description
CRDIP Education and Public History Intern- AmeriCorps
Summary: American Conservation Experience, a Non-Profit Conservation Corps, in partnership with the National Park Service, Salem Maritime National Historic Site is seeking ONE Education and Public History Intern interested in dedicating 10 weeks in support of National Park Service. This is an opportunity for the prospective intern to work on the development of new interpretive and educational programs and/or products focusing on African/African American history and heritage at Salem Maritime.
This excellent opportunity is ideal for an enthusiastic young professional who is deeply committed to the preservation of our national parks. Applicants must have strong interest in a career in history preservation.
Start Date: June 5, 2017
End Date: August 11, 2017
Duration: A 10 week duration is required
Location: Salem, MA
Project Partner Website: For more information regarding Salem Maritime National Historic Site, or the National Park Service, please visit https://www.nps.gov/sama/index.htm. For more information on the ACE Internship Program, please visit www.usaconservation.org.
Compensation: $400/week, $640 relocation allowance
Housing: There are nearby housing options available and Salem Maritime will provide a housing stipend of $3,000 to the intern for the period of the internship.
AmeriCorps: This position may be eligible for a 300 hour AmeriCorps Education Award ($1,221.96) upon successful completion of the term.
Position Description: Last year, Salem Maritime embarked on an effort to reinvigorate and broaden the site's interpretation by including more African/African-American history and slavery at the site. We are recommitted to historical research, education, and interpretation in order to foster robust, place-based visitor engagement with a more inclusive history and interpretation of slavery and "gradual emancipation." The intern will use research from the previous year including digitized primary source documents to produce interpretive and educational programs and/or products such as inquiry-based lesson plans, short videos, pop-up exhibits, and social media/website content for Salem Maritime. This internship will give a student the opportunity to learn about African/African American history and heritage at an NPS site in the Northeast Region and engage with recent historical research and newly uncovered documents. The intern will be supporting the site in its commitment to preserve and tell history relevant to and inclusive of all Americans. Additionally, this internship will allow a student the opportunity to work with National Park Service education and interpretation staff, public history professionals from academic institutions, to learn about career opportunities, and to support his or her personal, professional and educational enrichment.
Mentoring: This internship will provide ample formal and informal opportunities for an intern to learn from colleagues in the fields of public history, interpretation and education. Project oversight will be directed by the Park's Education Specialist and the intern will be paired with a variety of park staff. The intern will have opportunities to attend planning meetings with park partners and collaborators as well as have weekly one-on-one and group sessions with NPS staff to learn about their fields, career paths, and to ask questions about their experiences.
Qualifications: The ideal candidate will be able to demonstrate their skills and experience through their resume and application and be in pursuit of or have a 4-year or Master's degree history, anthropology, archaeology, public history, or relevant field.
Required:
US Citizenship or Permanent Resident

Intern must be between the ages of 18 and 35

Ability to undergo a federal criminal history check

Effective oral and written communication skills

Precise attention to detail

Strong organizational skills

Deep interest in history cultural resources, anthropology, or closely related topic
This position will likely have recurring (regular, scheduled or anticipated) access to vulnerable populations. State and Federal Criminal History Checks will be required for participation.
Preferred:
Interest and skill in video production or social media and website content development
The intern must be willing to represent ACE and the NPS in a professional, positive, and enthusiastic manner. Drug users should not consider applying, as ACE reserves the right to require drug testing.
To Apply: Please submit a thoughtful resume and cover letter along with 3 professional references using the APPLY NOW section located on the upper right hand corner of the position listing on our website here: https://usaconservationepic.applicantpool.com/jobs/
Note: Early consideration will be given as applications are received. This position can close at any time. If you have any questions regarding this position, please feel free to contact the Diversity, Inclusion, and Special Project Manager, Katy Dalrymple at 385.249.7215 or kdalrymple@usaconservation.org.
Please visit www.crdip.org for more information about the Cultural Resources Diversity Internship Program.
You are invited to apply to three CRDIP positions with ACE, but no more. Please apply only to your top three choices.
Current Openings for CRDIP Education and Public History Intern AmeriCorps Jobs at American Conservation Experience - EPIC
Below are some job listings at American Conservation Experience - EPIC that match the common job title you have selected.
| Opportunity Title | Agency | Location | Employment Type | Program |
| --- | --- | --- | --- | --- |
Sorry, we have no current opportunities. Thanks for your interest and please check back on this site for changes.
To view other job opportunities in our organization, click here: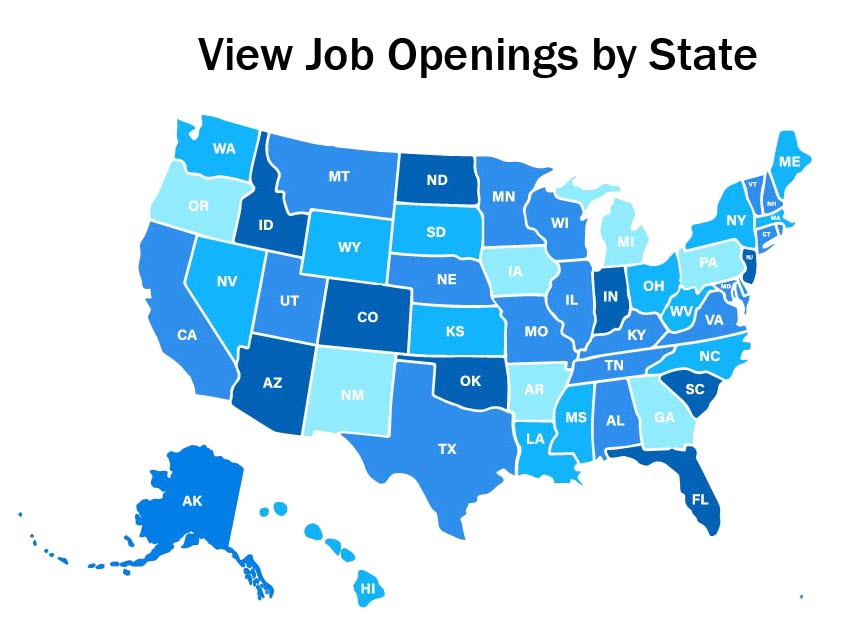 Want to be notified each time a new opportunity is posted? Click here! Subscribe by email to American Conservation Experience - EPIC
 Subscribe in a reader