CRDIP Historic Preservation Intern Cumberland Gap National Historic Park Jobs at American Conservation Experience - EPIC
Sample CRDIP Historic Preservation Intern Cumberland Gap National Historic Park Job Description
CRDIP Historic Preservation Intern Cumberland Gap National Historic Park
Summary: American Conservation Experience, a Non-Profit Conservation Corps, in partnership with Cumberland Gap National Historic Park is seeking ONE Historic Preservation Interninterested in dedicating 10 weeks in support of National Park Service. The Intern will assist the facility management staff with daily historic preservation work at the Hensley Settlement, an isolated mountain top community consisting of several log farmsteads including dwellings, outbuildings, fences and 100 acres of landscaping. The Settlement was inhabited from 1903 – 1951 at which point it fell into disrepair until the mid-1960s, when the park Job Corps Center restored selected buildings under the direction of former inhabitants.
This excellent opportunity is ideal for an enthusiastic young professional who is deeply committed to the preservation of our national parks. Applicants must have strong interest in a career in historic preservation efforts and cultural resources management.
Start Date: Early June, 2016
End Date: Mid August 2016
Duration: A 10 week commitment is required
Location: Cumberland Gap National Historic Park (CUGA) near Middlesboro, KY.
The Park is located at the corners of Kentucky, Tennessee, and Virginia. Carved by wind and water, Cumberland Gap forms a major break in the Appalachian Mountain chain. Stretching for 26 miles along Cumberland Mountain and ranging from one to four miles in width, the park contains 24,000 acres of which 14,000 acres is proposed wilderness. The natural beauty of Appalachian mountain country, lush with vegetation, supports diverse flora and fauna.
Project Partner Website: For more information regardingCumberland Gap National Historic Park, or the National Park Service, please visit: http://www.nps.gov/cuga/index.htm For more information on the ACE Internship Program, please visit: usaconservation.org
Compensation: $400/week, $640 relocation bonus
AmeriCorps: Interns in this position may be eligible for an AmeriCorps Education Award Program (EAP). The EAP opportunity is for a successful term of service with an award to the Corps member upon completing 300 hours of service.
Housing: There is no park housing available, however, we are working with the neighboring university, Lincoln Memorial, to rent a dorm room with kitchen for the extent of the internship
Position Description: The Intern will be exposed to a variety of historic preservation tasks and will gain hands-on experience in the following areas: Fabrication of wooden roof shakes/shingles, log hewing, split- rail fence construction, re-pointing stone chimney(s), chinking and daubing, and other various historic preservation trades. These tasks will be accomplished using the tools, materials, and means that were used by the inhabitants of the settlement. Examples of historic preservation hand tools that will be used include froes, draw knives, brace and bit, wedges, hammers, chisels and slicks, mallets, various axes, foot adze, riving brake, shaving horse, and hand plane.
The Intern will also be doing research in the park archives, establish background data on building, site work history, as part of a Cultural Landscape Report being generated by the park. In addition, the Intern will be working with the interpretive division conducting tours and helping with events as needed at the Settlement (tours are given daily during the summer).
Mentoring: The Intern will have several mentors while working at the park. While on the mountain, he or she will work primarily with an experienced maintenance mechanic who has been with the park for several years. They will provide hands-on training and instruction. The Intern will also be working with an excellent team of interpreters, who will mentor him/her in interpreting the site to visitors. And the park historian will mentor the Intern in using the park archives.
Qualifications: The successful candidate will possess basic carpentry skills and comprehension and be willing to work 8-10 hours per day in various weather conditions. The Intern must have basic computer/date entry skills, strong research skills, and be familiar with public speaking. Resumes must contain enough information to show that the applicant meets the experience as defined in the Position Description. We are seeking a determined, detail-oriented person who is looking for experience working with the National Park Service.
Required:
Internship is available to US Citizens and Green Card holders only.
Intern must be between the age of 18 and 35
A valid driver's license and a clean driving record, (documentation to be provided upon request).
A personal vehicle is required.
Able to lift up to 50 pounds.
Candidate is anticipated to have recurring access to vulnerable populations during this position.
Ability to undergo a federal criminal background check.
The interns must be willing to represent ACE and the NPS in a professional, positive, and enthusiastic manner. Drug users should not consider applying, as ACE reserves the right to require drug testing.
To Apply: Please submit a thoughtful resume and cover letter along with 3 professional references using the APPLY NOW section located on the upper right hand corner of the position listing on our website here: https://usaconservationepic.applicantpool.com/jobs/
NOTE: Early consideration will be given as applications are received. This position can close at any time. If you have any questions regarding this position, please feel free to contact ACE EPIC Diversity, Inclusion, and Special Projects Manager, Katy Dalrymple at (385) 249-7215 or kdalrymple@usaconservation.org.
Current Openings for CRDIP Historic Preservation Intern Cumberland Gap National Historic Park Jobs at American Conservation Experience - EPIC
Below are some job listings at American Conservation Experience - EPIC that match the common job title you have selected.
| Opportunity Title | Agency | Location | Employment Type | Program |
| --- | --- | --- | --- | --- |
Sorry, we have no current opportunities. Thanks for your interest and please check back on this site for changes.
To view other job opportunities in our organization, click here: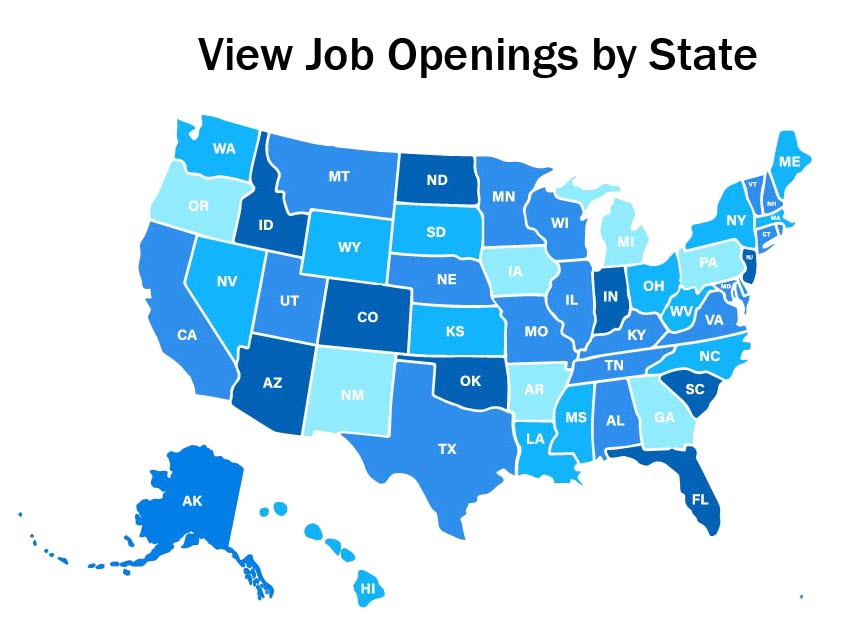 Want to be notified each time a new opportunity is posted? Click here! Subscribe by email to American Conservation Experience - EPIC
 Subscribe in a reader