CRDIP Historical Research Intern Big South Fork National River and Recreation Area Jobs at American Conservation Experience - EPIC
Sample CRDIP Historical Research Intern Big South Fork National River and Recreation Area Job Description
CRDIP Historical Research Intern Big South Fork National River and Recreation Area
Summary: American Conservation Experience, a Non-Profit Conservation Corps, in partnership with the National Park Service, Big South Fork National River and Recreation Area is seeking One Historical Research Intern to dedicate 10 weeks in support of National Park Service. The overall purpose of the project is to o research historic railways documents, historic maps, property records, and to conduct fieldwork to document this important historic resource in the park.
This excellent opportunity is ideal for an enthusiastic young professional who is deeply committed to the preservation of our national parks. Applicants must have strong interest in historic preservation and cultural resource. This program will provide underrepresented students in cultural resource and heritage management fields training and experience in cultural heritage management and stewardship. Interns will gain valuable hands-on experience in ethnographic and cultural anthropological research methods and fieldwork. Students will be introduced to a wide range of professionals and be introduced to NPS and Federal career paths.
Start Date: June 1, 2016
End Date: August 20, 2016
Duration: A 10 week commitment is required
Location: Big South Fork National River and Recreation Area, TN, KY
The Big South Fork National River and Recreation Area preserves the Big South Fork of the Cumberland River and its tributaries in northeastern Tennessee and southeastern Kentucky.
Project Partner Website: For more information regarding Christiansted National Historic Site the National Park Service, please visit http://www.nps.gov/biso/index.htm For more information on the ACE Internship Program, please visit: usaconservation.org
Compensation: $400/week, $640 relocation bonus.
Housing: The Big South Fork NRRA will provide dormitory housing as part of the project match.
Position Description: The appointed intern will work with the park's cultural resources staff to research historic railroad documents on file in the Big South Fork NRRA, available through local informants and at local museums, etc. Armed with this information, the appointee will then commence the field portion of the project, visiting all portions of the former railroads located within the park boundary, including the previously described K&T and O&W lines, as well as narrow-gauge lines related to the coal and timber industries. During this time, the railroad locations and any observed railroad features (bridges, sidings, etc.) will be recorded using handheld Global Positioning Satellite (GPS) receivers, digital photography, and field notes. Once all of these data are compiled, a Geographic Information System (GIS) layer will be constructed for use by the park's Cultural Resources and Interpretation Divisions, assembled into an interpretive display for the park's website, and can be used for pamphlets or brochures for park visitors.
Mentoring: The Big South Fork NRRA cultural resource program staff will work directly with the intern on a daily basis. At the start of the internship, all seasonal staff (including the selected intern), will participate in a safety and seasonal employee training. Tim Smith, Big South Fork NRRA and Obed WSR Archeologist, will be the intern supervisor. Tim has been a supervisory experience with interns, seasonal employees, and permanent staff. Tom Blount, the Chief of Resource Management, and other cultural resource staff will be able to assist if the Archeologist is absent. Additionally, the selected intern may participate in other Resource Management program activities to become familiar with this area and park operations.
Learning goals: The intern will learn how to conduct independent historic research on local historic documents, how to review and organize information from multiple sources, and how to compile information learned into a useful dataset. The intern will also learn backcountry fieldwork and navigation skills, basic handheld radio use, and will participate in NPS seasonal training classes offered at
The information compiled as a result of this research will be used in the compilation of a database of historic railroads within the Big South Fork NRRA.
Qualifications: The intern must be able to walk distances of up to 10 miles/day across uneven and often remote terrain while carrying a backpack with equipment/supplies. The intern will need navigation skills for the working in the backcountry of the Big South Fork NRRA, including familiarity with handheld Global Positioning Satellite (GPS) units, map reading skills, and compass use. The intern will also need to be comfortable working in the backcountry of the Big South Fork NRRA. Aside from basic skills in both oral and written communication, the intern will also need a background in conducting research on historic maps, land ownership records, and other historic records. The intern should be familiar with standard computer software packages including word processing and database construction.
Required:
Internship is available to US Citizens or permanent residents only.
Intern must be between the age of 18 and 35.
A personal vehicle is required.
A valid driver's license and a clean driving record, (documentation to be provided upon request).
Ability to undergo a federal criminal background check.
Deep interest in history, cultural resources, anthropology, environmental studies, conservation or closely related topic
Strong written and oral communication skills
Strong organizational skills and attention to detail.
The only special circumstance is that you are required to drive on the left side of the road. This is an initial challenge but one that can easily be mastered with practice. The intern will have access to a park vehicle during work hours
The interns must be willing to represent ACE and the NPS in a professional, positive, and enthusiastic manner. Drug users should not consider applying, as ACE reserves the right to require drug testing.
To Apply: Please submit a thoughtful resume and cover letter along with 3 professional references using the APPLY NOW section located on the upper right hand corner of the position listing on our website here:
https://usaconservationepic.applicantpool.com/jobs/65032.html
NOTE: Early consideration will be given as applications are received. This position can close at any time. If you have any questions regarding this position, please feel free to contact ACE EPIC Diversity, Inclusion, and Special Projects Manager, Katy Dalrymple at (385) 249-7215 or kdalrymple@usaconservation.org.
Current Openings for CRDIP Historical Research Intern Big South Fork National River and Recreation Area Jobs at American Conservation Experience - EPIC
Below are some job listings at American Conservation Experience - EPIC that match the common job title you have selected.
| Opportunity Title | Agency | Location | Employment Type | Program |
| --- | --- | --- | --- | --- |
Sorry, we have no current opportunities. Thanks for your interest and please check back on this site for changes.
To view other job opportunities in our organization, click here: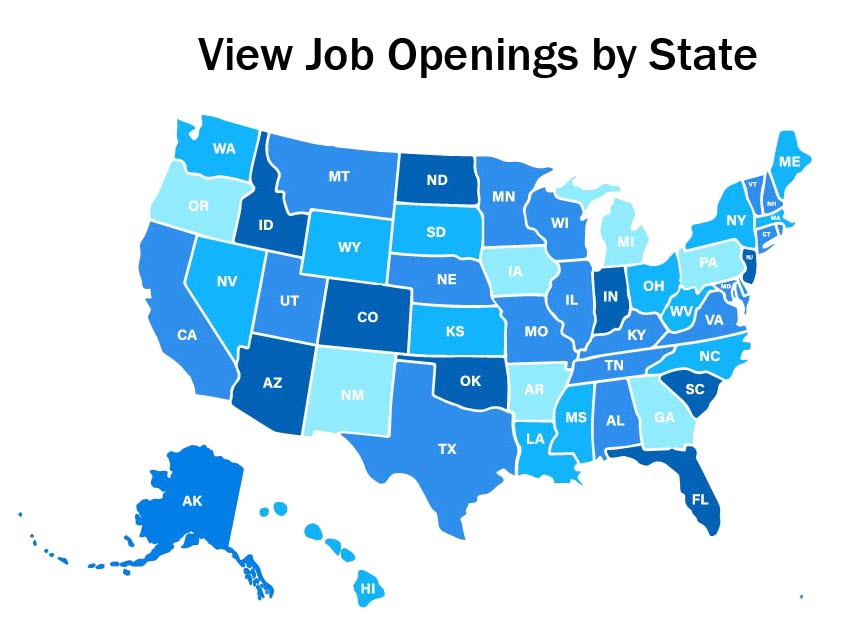 Want to be notified each time a new opportunity is posted? Click here! Subscribe by email to American Conservation Experience - EPIC
 Subscribe in a reader