CRDIP History Preservation Intern Michigan State Historic Preservation Office Jobs at American Conservation Experience - EPIC
Sample CRDIP History Preservation Intern Michigan State Historic Preservation Office Job Description
CRDIP History Preservation Intern Michigan State Historic Preservation Office
Summary: American Conservation Experience, a non-profit Conservation Corps, in partnership with the Michigan State Historic Preservation Office, is seeking ONE History Preservation Intern interested in dedicating 10 weeks in support of the National Park Service. Archaeological work has been conducted at the National Register listed site of Fayette (20DE19) for the last 50 years. However, several of the 53 different collections from the site still need to be thoroughly documented or processed. The goal of this project is to better document these collections for use in upcoming exhibits and for future research on and preservation of the site. This project will assist with creating a sensitivity model for the site, and with updating the existing management plan to include the diverse array of archaeological resources found there.
This excellent opportunity is ideal for an enthusiastic young professional who is deeply committed to the preservation of our national parks. Applicants must have strong interest in a career in historic preservation and cultural resources. They will have a chance to expand the horizons of their cultural resource knowledge and museum collections.
Start Date: End of May, 2016
End Date: Early August 2016.
Duration: A 10 week commitment is required
Location: Michigan State Historic Preservation Lansing, Michigan
Project Partner Website: For more information regardingMichigan State Historic Preservation please visit www.michigan.gov/archaeology For more information on the ACE Internship Program, please visit: usaconservation.org
Compensation: $400/week, $640 relocation bonus
AmeriCorps: Interns in this position may be eligible for an AmeriCorps Education Award Program (EAP). The EAP opportunity is for a successful term of service with an award to the Corps member upon completing 300 hours of service.
Housing: There is no park housing available. However, there are usually many sublets available during the summer in the Lansing area. We would be willing to work with the partner organization and the intern to find suitable housing in Lansing for the duration of the internship.
Position Description: The intern will go through previously identified collections in need of the most work to identify exhibit worthy artifacts, photograph these, update the computer records, verify the accession and catalog records, complete collection inventories, and make sure the collection is boxed and packaged appropriately in archival quality bags and boxes. We anticipate that the intern will be able to sort through 2 banker's boxes a week.
Deliverables for this project include: completed paper and electronic inventories for each collection with exhibit quality items highlighted and photographed, better organization for the collections so that artifacts may be found more easily, and a write up for each collection (an abstract of the variety of artifacts and where they were found). These may also be plotted on a GIS layer to aid in future management activities.
All work will be done in the office and archaeological lab of the Michigan SHPO, in the building of the Michigan Historical Museum.
Qualifications: The qualified applicant will have an undergraduate degree in anthropology, history, or museum studies preferred. Some graduate work or experience is preferred, as the individual will be identifying both historic and prehistoric artifacts. Experience working with GIS may also be helpful. They must demonstrate the ability to work independently, be organized, be able to take directions, have the ability to write neatly, be able to work with very small objects, and be able to lift up to 20 pounds.
Required:
Internship is available to US Citizens and Green Card holders only.
Intern must be between the age of 18 and 35
A valid driver's license and a clean driving record, (documentation to be provided upon request).
Ability to undergo a federal criminal background check.
Deep interest in history, natural resources, anthropology, environmental studies, conservation or closely related topic
Strong written and oral communication skills
Strong organizational skills and attention to detail.
Strong interest in pursuing a career within the museum field.
The interns must be willing to represent ACE and the NPS in a professional, positive, and enthusiastic manner. Drug users should not consider applying, as ACE reserves the right to require drug testing.
To Apply: Please submit a thoughtful resume and cover letter along with 3 professional references using the APPLY NOW section located on the upper right hand corner of the position listing on our website here: https://usaconservationepic.applicantpool.com/jobs/
NOTE: Early consideration will be given as applications are received. This position can close at any time. If you have any questions regarding this position, please feel free to contact ACE EPIC Diversity, Inclusion, and Special Projects Manager, Katy Dalrymple at (385) 249-7215 or kdalrymple@usaconservation.org.
Current Openings for CRDIP History Preservation Intern Michigan State Historic Preservation Office Jobs at American Conservation Experience - EPIC
Below are some job listings at American Conservation Experience - EPIC that match the common job title you have selected.
| Opportunity Title | Agency | Location | Employment Type | Program |
| --- | --- | --- | --- | --- |
Sorry, we have no current opportunities. Thanks for your interest and please check back on this site for changes.
To view other job opportunities in our organization, click here: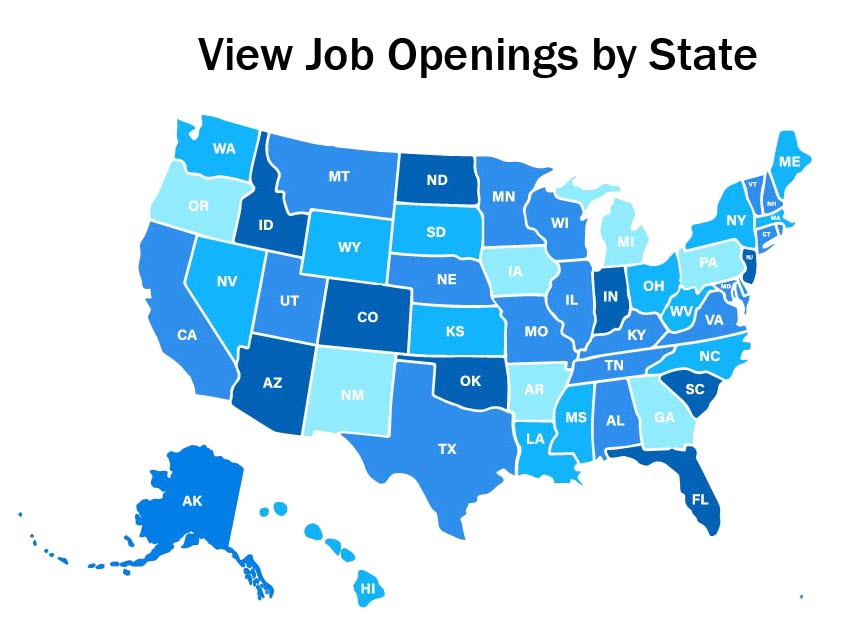 Want to be notified each time a new opportunity is posted? Click here! Subscribe by email to American Conservation Experience - EPIC
 Subscribe in a reader