CRDIP Museum Aid Intern AmeriCorps Jobs at American Conservation Experience - EPIC
Sample CRDIP Museum Aid Intern AmeriCorps Job Description
CRDIP Museum Aid Intern- AmeriCorps
Summary: American Conservation Experience, a Non-Profit Conservation Corps, in partnership with the National Park Service, Carl Sandburg Home National Historic Site is seeking ONE Museum Aid Intern interested in dedicating 10 weeks in support of National Park Service. This is an opportunity for the prospective intern to to assist the park curator/archivist in improving the state of the accession files that accompany the museum collection.
This excellent opportunity is ideal for an enthusiastic young professional who is deeply committed to the preservation of our national parks. Applicants must have strong interest in a career in history preservation and museum collections. They will have a chance to expand horizons of cultural resource knowledge and experience. Engagement in this work will provide the participant with valuable experience performing some of the fundamental work involved in administering a museum program.
Start Date: June 5, 2017
End Date: August 11, 2017
Duration: A 10 week duration is required
Location: Flat Rock, NC
Project Partner Website: For more information regarding the Carl Sandburg Home National Historic Site, or the National Park Service, please visit https://www.nps.gov/carl/index.htm For more information on the ACE Internship Program, please visit: www.usaconservation.org.
Compensation: $400/week, $640 relocation stipend
Housing: Park housing is provided. The intern will have a private locking room within a house shared by other interns on park property. A full size bed is provided, but the intern must bring their own bedding. Bathroom and kitchen are shared and wi-fi is available.
AmeriCorps: This position may be eligible for a 300 hour AmeriCorps Education Award ($1,221.96) upon successful completion of the term.
Position Description: The Resource Management division at the Carl Sandburg Home National Historic Site is seeking an intern to assist the park curator/archivist in improving the state of the accession files that accompany the museum collection. The park manages a sizable and important collection of archival materials and objects that belonged to "poet of the people" and Pulitzer-prize winning author, Carl Sandburg, as well as smaller collections of donated items and federal records related to the management of the park since its inception in 1968. Appropriate museum record-keeping standards must be met to ensure that the park is in compliance with federal law and NPS policy.
The intern will conduct a 100% inventory of accession files - the legal ownership paperwork for museum collections - and document those folders that are missing required information so that the park may resolve issues of ownership and usage restrictions of older collections. This activity will require careful review of over 400 accession files. The intern will be responsible for compiling an Excel spreadsheet detailing deficiencies in the accession files so that the park curator may bring them to standard. The NPS Museum Handbook will serve as a guide to assure proper identification of missing documents.
This project will familiarize the intern with NPS policy and procedure and give hands-on experience with museum records management, which will improve his or her standing when applying for future positions. The intern will work directly with the park curator/archivist and be given a broad introduction to the day-to-day work required in the museum program, in addition to the focused project of an accession files inventory. The curator will train the intern in the basics of accessioning, cataloging, and management and preservation of digital and physical museum property.
Mentoring: The opportunities at Carl Sandburg Home will expose the selected intern to a truly remarkable museum collection and a National Historic Landmark-listed property. Due to the relatively small size of the staff, the intern will have numerous opportunities to meet and converse with Division Chiefs and staff from every aspect of park operations. It is through these formal and informal relationships that the intern will be provided with career development counseling and advice.
Qualifications: The ideal candidate will be able to demonstrate their skills and experience through their resume and application and be in pursuit of or have a 4-year degree in museum studies, cultural resource management, archaeology, public history, or relevant field. A passion for cultural resource management and museum/collections work is required for this position.
Required:
US Citizenship or Permanent Resident

Intern must be between the ages of 18 and 35

Ability to undergo a federal criminal history check

Effective oral and written communication skills

Precise attention to detail

Proficiency with Microsoft Office

Consistently able to perform job duties in an efficient manner

Ability to function efficiently in a team setting
The intern must be willing to represent ACE and the NPS in a professional, positive, and enthusiastic manner. Drug users should not consider applying, as ACE reserves the right to require drug testing.
To Apply: Please submit a thoughtful resume and cover letter along with 3 professional references using the APPLY NOW section located on the upper right hand corner of the position listing on our website here: https://usaconservationepic.applicantpool.com/jobs/.
Note: Early consideration will be given as applications are received. This position can close at any time. If you have any questions regarding this position, please feel free to contact the Diversity, Inclusion, and Special Projects Manager, Katy Dalrymple at 385.249.7215 or kdalrymple@usaconservation.org.
Current Openings for CRDIP Museum Aid Intern AmeriCorps Jobs at American Conservation Experience - EPIC
Below are some job listings at American Conservation Experience - EPIC that match the common job title you have selected.
| Opportunity Title | Agency | Location | Employment Type | Program |
| --- | --- | --- | --- | --- |
Sorry, we have no current opportunities. Thanks for your interest and please check back on this site for changes.
To view other job opportunities in our organization, click here: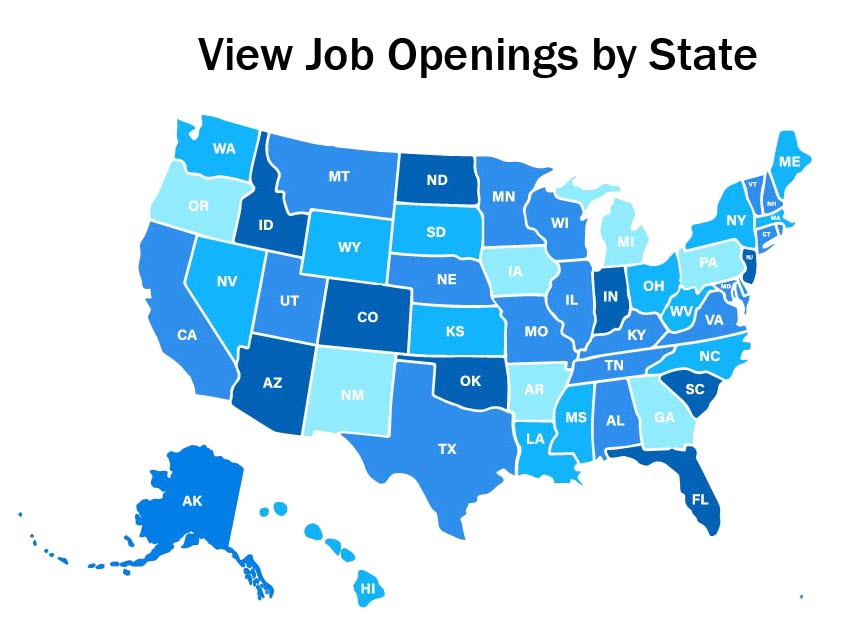 Want to be notified each time a new opportunity is posted? Click here! Subscribe by email to American Conservation Experience - EPIC
 Subscribe in a reader