CRDIP Resource Management Diving Intern Channel Islands National Park Jobs at American Conservation Experience - EPIC
Sample CRDIP Resource Management Diving Intern Channel Islands National Park Job Description
CRDIP Resource Management Diving Intern Channel Islands National Park
Summary: American Conservation Experience, a Non-Profit Conservation Corps, in partnership with Channel Islands National Park is seeking ONE Resource Management Diving Intern interested in dedicating 11 weeks in support of the National Park Service. Resource Management Diving Intern will primarily be responsible for assisting park staff on cultural and natural resource management dives, education and outreach through social media posts, kelp forest monitoring cruises and live interactive underwater broadcasts.
This excellent opportunity is ideal for an enthusiastic young professional who is deeply committed to the preservation of our national parks. Applicants must have strong interest in a career in underwater resources.
Start Date: June, 2016
End Date: August 2016.
Duration: A 10 week commitment is required
Location: Channel Islands National Park, California
Channel Islands National Park encompasses five remarkable islands and their ocean environment, preserving and protecting a wealth of natural and cultural resources. Isolation over thousands of years has created unique animals, plants, and archeological resources found nowhere else on Earth and helped preserve a place where visitors can experience coastal southern California as it once was.
Project Partner Website: For more information regardingChannel Islands National Park or the Nationa Park Service, please visit http://www.nps.gov/chis/index.htm For more information on the ACE Internship Program, please visit: usaconservation.org
Compensation: 400/week, $640 relocation bonus
AmeriCorps: Interns in this position may be eligible for an AmeriCorps Education Award Program (EAP). The EAP opportunity is for a successful term of service with an award to the Corps member upon completing 300 hours of service.
Housing: Park housing is not available. Limited housing is available through the University in Ventura.
Position Description: The interns responsibilities will include yet are not limited to: assisting park staff on cultural and natural resource management dives, such as submerged cultural sites assessments, kelp forest monitoring cruises and live interactive underwater broadcasts.
Work may also included terrestrial archeological monitoring and resource stewardship.
Education and outreach through social media posts will be a major responsibility.
Learning goals: The intern will be exposed to scientific diving in the National Park Service. As such, the intern will learn to perform a variety of tasks underwater including the use of specialized tools and equipment to accomplish resource monitoring and interpretation. This could include use of lines, reels, full face masks, surface supplied diving and Nitrox. In addition, this internship introduces the applicant to a wide variety of park related policy and procedures governing resource management in the National Park Service.
Mentoring: The intern will coordinate directly with Kelly Moore, Park Dive Officer of Channel Islands National Park and Yvonne Menard, Chief of Interpretation and Public Information Officer to create a schedule that will provide the best opportunity to learn about underwater and terrestrial park based science. The intern will be supervised by a NPS Blue Carded diver on all dives. Susanna Pershern, Audio Visual Specialist with the Submerged Resources Center will provide support in the development of educational and outreach materials including weekly blogs, instagram, twitter and Facebook posts.
Qualifications: The applicant for this internship has completed three years of the Youth Diving With a Purpose Program and is a recognized leader in that program. The intern is a certified scuba diver, is familiar with education and outreach, public speaking, scientific diving and the mission and goals of the National Park Service. The applicant comes recommended by the instructor staff of Youth Diving With A Purpose. For details of the program please go to http://www.divingwithapurpose.org/YDWP.html and https://vimeo.com/70486490
Required:
Internship is available to US Citizens and Permanent Residents only
Intern must be between the age of 18 and 35
A valid driver's license and a clean driving record, (documentation to be provided upon request)
Deep interest in history preservation and underwater resources
Ability to undergo a federal criminal background check
The interns must be willing to represent ACE and the NPS in a professional, positive, and enthusiastic manner. Drug users should not consider applying, as ACE reserves the right to require drug testing.
To Apply: Please submit a thoughtful resume and cover letter along with 3 professional references using the APPLY NOW section located on the upper right hand corner of the position listing on our website here: https://usaconservationepic.applicantpool.com/jobs/
NOTE: Early consideration will be given as applications are received. This position can close at any time. If you have any questions regarding this position, please feel free to contact ACE EPIC Diversity, Inclusion, and Special Projects Manager, Katy Dalrymple at (385) 249-7215 or kdalrymple@usaconservation.org.
Current Openings for CRDIP Resource Management Diving Intern Channel Islands National Park Jobs at American Conservation Experience - EPIC
Below are some job listings at American Conservation Experience - EPIC that match the common job title you have selected.
| Opportunity Title | Agency | Location | Employment Type | Program |
| --- | --- | --- | --- | --- |
Sorry, we have no current opportunities. Thanks for your interest and please check back on this site for changes.
To view other job opportunities in our organization, click here: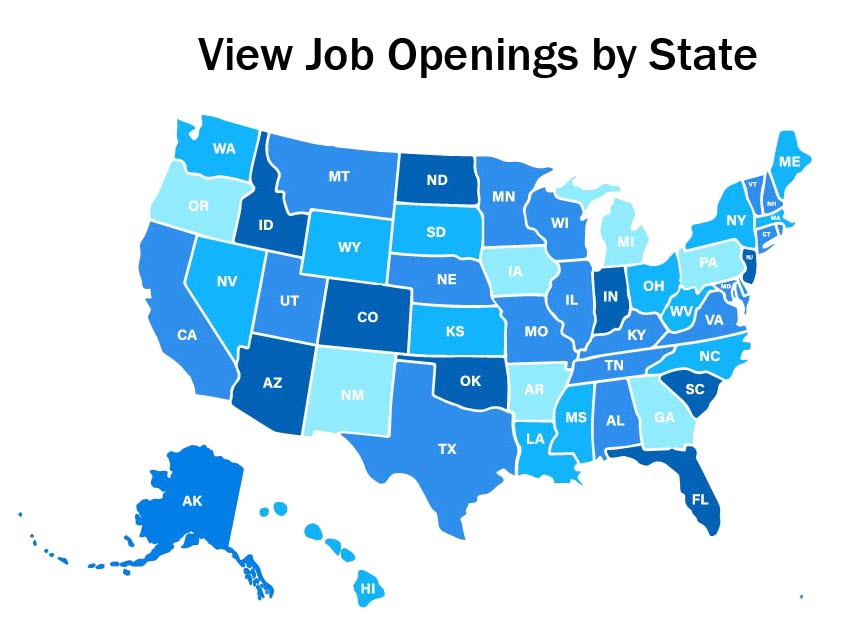 Want to be notified each time a new opportunity is posted? Click here! Subscribe by email to American Conservation Experience - EPIC
 Subscribe in a reader