CRDIP Santa Monica Mountains Native American Youth Ambassador Internship Jobs at American Conservation Experience - EPIC
Sample CRDIP Santa Monica Mountains Native American Youth Ambassador Internship Job Description
CRDIP Santa Monica Mountains Native American Youth Ambassador Internship
Summary: American Conservation Experience, a Non-Profit Conservation Corps, in partnership with Santa Monica Mountains National Recreation Area is seeking ONE Native American Youth Ambassador Intern interested in dedicating 10 weeks in support of the National Park Service. The Native American Youth Ambassador Intern will primarily be responsible for leading a team of Native American Youth to participate, facilitate and develop programs for the Satwiwa Native American Indian Culture Center and other Native American cultural sites, such as the Chumash Oakbrook Museum.
This excellent opportunity is ideal for an enthusiastic young professional who is deeply committed to the preservation of our national parks. Applicants must have strong interest in a career in cultural resource management.
Start Date: Mid May, 2016
End Date: August
* A 10 week commitment is required *
Location: Santa Monica Mountains National Recreation Area, California
Hidden in plain sight from Los Angeles, the Santa Monica Mountains offer easy access to surprisingly wild places. Experience the famous beaches of Malibu or explore more than 500 miles of trails. The park abounds with historical and cultural sites, from old movie ranches to Native American centers.
Project Partner Website: For more information regardingSanta Monica Mountains National Recreation Area, or the National Park Service, please visit: www.nps.gov/samo/index.htm. For more information on the ACE Internship Program, please visit: usaconservation.org
Compensation: The ACE Intern will recieve a living allowance of $400/week, dispersed bi-weekly, for food and incidentals. A $640 relocation bonus will be provided.
AmeriCorps: Interns in this position may be eligible for an AmeriCorps Education Award Program (EAP). The EAP opportunity is for a successful term of service with an award to the Corps member upon completing 300 hours of service.
Housing: Park housing is available. For candidates living more than 30 miles from Newbury Park California, housing will be provided at the Rancho Sierra/ Satwiwa dorm, which is less than 100 feet from the Satwiwa Native American Indian Culture Center
Position Description: The Intern will lead a team of Native American Youth to participate, facilitate and develop programs for the Satwiwa Native American Indian Culture Center and other Native American cultural sites, such as the Chumash Oakbrook Museum. The Intern may assist with the creation and development of the Chumash demonstration village, staff booths at local Pow Wows with participating youth, assist youth with restoration projects at Oak Brook Museum, Wishtoyo, Santa Monica Mountains National Recreation Area, Channel Islands National Park and Angeles National Forest.
They will assist the Satwiwa program manager with the development and co-lead a small scale Satwiwa Pow Wow and Native American Olympics (games).

The Intern will work closely with interpretation and cultural resources staff and assist with projects that will enlighten and educate the Native American youth.

The Intern may staff the culture center; provide cultural, ethno-botanical programs and demonstrations to the public.

They may assist staff with maintaining site integrity including the ethno-botanical garden and ceremonial circle.

The Intern will facilitate partnerships with Native American Communities throughout the Greater Los Angeles Area and assist with Outreach by providing them with an opportunity to learn about Satwiwa and the importance it has within the National Park Service and the Native American community.
Learning goals: Develop and present visitor centric programs that meet the needs of the resources and audience. Work with mentors and the Native American Community to develop programs that are culturally sensitive and balanced. Work with youth to develop programs and activities that meet their needs based on learning styles, developmental and education levels. Work with staff and partners to coordinate a medium size public event.
Mentoring: The Intern will be directly supervised by an Interpretive Supervisory Park Ranger and will be primarily mentored by the Satwiwa Native American Indian Culture Center's program manager. The intern's schedule will mirror their schedule. The Intern will also receive cross training from other divisions including a protection ride along, resource management shadow and s/he will work closely with other staff including a ranger with more than 20 years' of field experience and one who is a credentialed teacher.
Qualifications: The qualified candidate will have the ability to learn about the cultures and customs of a wide variety of groups such as Native Americans, African American, Asian American and/ or Latinos.
Required:
Internship is available to US Citizens and Permanent Residents only

Intern must be between the age of 18 and 35

A valid driver's license and a clean driving record, (documentation to be provided upon request)

A personal vehicle is recommended for off-duty transportation

Strong written and oral communication skills

Preffer a major in one of the following areas: Native American Studies, Education- youth leadership, communication, interpretation, recreation, literature, art, anthropology/ archaeology, history or social work with an emphasis on community organization

Participation in a team that has worked with culturally diverse organizations in the development and design of interpretive and education programs, outreach events, or exhibits.
This position will likely have recurring (regular, scheduled or anticipated) access to vulnerable populations. State and Federal Criminal History Checks will be required for participation.
The interns must be willing to represent ACE and the NPS in a professional, positive, and enthusiastic manner. Drug users should not consider applying, as ACE reserves the right to require drug testing.
To Apply: Please submit a thoughtful resume and cover letter along with 3 professional references using the APPLY NOW section located on the upper right hand corner of the position listing on our website here: https://usaconservationepic.applicantpool.com/jobs/
NOTE: Early consideration will be given as applications are received. This position can close at any time. If you have any questions regarding this position, please feel free to contact ACE EPIC Diversity, Inclusion, and Special Projects Manager, Katy Dalrymple at (385) 249-7215 or kdalrymple@usaconservation.org.
Current Openings for CRDIP Santa Monica Mountains Native American Youth Ambassador Internship Jobs at American Conservation Experience - EPIC
Below are some job listings at American Conservation Experience - EPIC that match the common job title you have selected.
| Opportunity Title | Agency | Location | Employment Type | Program |
| --- | --- | --- | --- | --- |
Sorry, we have no current opportunities. Thanks for your interest and please check back on this site for changes.
To view other job opportunities in our organization, click here: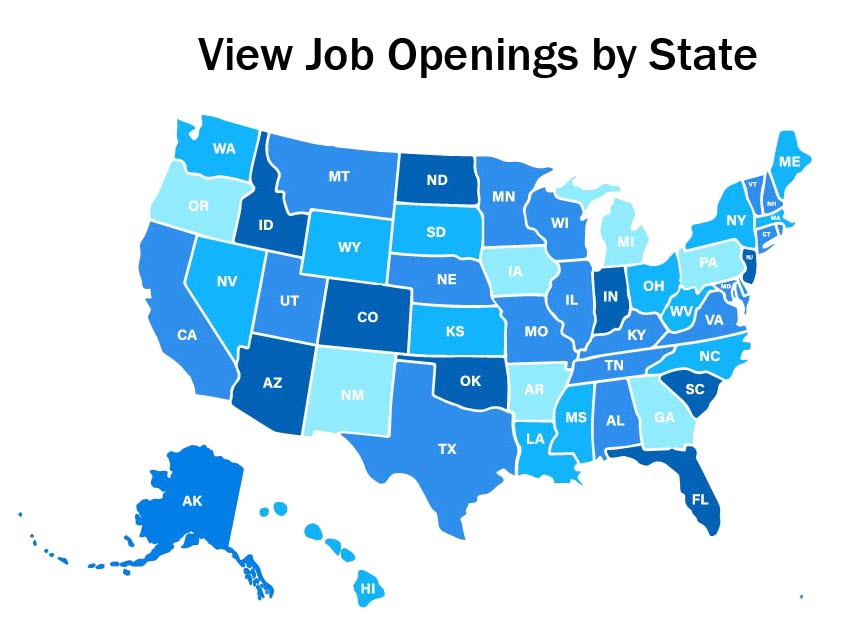 Want to be notified each time a new opportunity is posted? Click here! Subscribe by email to American Conservation Experience - EPIC
 Subscribe in a reader