CRDIP Underwater Resources Internship Dry Tortugas National Park Jobs at American Conservation Experience - EPIC
Sample CRDIP Underwater Resources Internship Dry Tortugas National Park Job Description
CRDIP Underwater Resources Internship Dry Tortugas National Park
Summary: American Conservation Experience, a Non-Profit Conservation Corps, in partnership with Dry Tortugas National Park (DRTO) is seeking ONE Underwater Resources Intern interested in dedicating 10 weeks in support of National Park Service. The selected candidate will work with underwater resources.
This excellent opportunity is ideal for an enthusiastic young professional who is deeply committed to the preservation of our national parks. Applicants must have strong interest in a career in cultural resource management. This will be a perfect fit for a participant who is passionate about our national parks and underwater resources.
Start Date: Early June, 2016
End Date: Early August 2016.
* A 10 week commitment is required *
Location: Dry Tortugas National Park, Key West, Florida
Almost 70 miles (113 km) west of Key West lay the remote Dry Tortugas National Park. The 100-square mile park is mostly open water with seven small islands. Accessible only by boat or seaplane, the park is known the world over as the home of magnificent Fort Jefferson, picturesque blue waters, superlative coral reefs and marine life, and the vast assortment of bird life that frequent the area.
Project Partner Website: For more information regardingDry Tortugas National Park or the National Park Service, please visit: http://www.nps.gov/drto/index.htm For more information on the ACE Internship Program, please visit: usaconservation.org
Compensation: $400/week, $640 relocation bonus
AmeriCorps: Interns in this position may be eligible for an AmeriCorps Education Award Program (EAP). The EAP opportunity is for a successful term of service with an award to the Corps member upon completing 300 hours of service.
Housing: Park housing is available.
Project related travel: Travel to the park will require airfare to Key West, FL and ferry or seaplane travel to Garden Key at Dry Tortugas National Park. An additional week of travel to Biscayne National Park will also be required to support the Youth Diving With a Purpose program. Program hosts will cover all travel costs.
Position Description: This internship will support Dry Tortugas National Park in the documentation and assessment of submerged archaeological sites. Intern will conduct SCUBA dives with park staff on archaeological sites, aid in the updates of site condition assessments, and interact with the public to help educate the visitors on the many diverse cultural resources in the waters around the park. They will also discuss the cultural resource science they are involved in through the park's social media outlets weekly. Internship duties may also include the operation of boats, care of dive gear, and supporting park interpretive staff in outreach events with the general public.
Work environment will likely be 90% fieldwork outside on boats, in the water, or along the beaches at DRTO. A 10% portion is reserved for office work that may include data entry, data analysis, and logging any additional field data. The summer environment at DRTO is very hot and can be very humid as well. It is considered "back country" park terrain, and very remote.
Learning goals: The intern will learn park based science, public outreach, citizen science, and professional competency in marine science. Intern may also learn NPS policy leading to further development as a professional in their scientific field. Intern will also continue to develop their skills as a marine scientist, and as a steward for cultural and natural resources.
Mentoring: Intern will work directly with park staff daily in all aspects of science and park operations. Two mentors will be assigned to the intern: one from DRTO for day to day support, mentoring, educating the intern on the science and resources, and one from SRC for administrative support, travel support, and any additional dive gear needed.
Qualifications: The ideal candidate will be able to demonstrate their skills and experience through their resume and application. Diving experience is required. A passion for cultural resource management and visitor outreach is preferred.
Required:
Internship is available to US Citizens and Permanent Residents only
Intern must be between the age of 18 and 35
A valid driver's license and a clean driving record, (documentation to be provided upon request)
Candidate is anticipated to have recurring access to vulnerable populations during this position
Ability to undergo a federal criminal background check


The interns must be willing to represent ACE and the NPS in a professional, positive, and enthusiastic manner. Drug users should not consider applying, as ACE reserves the right to require drug testing.
To Apply: Please submit a thoughtful resume and cover letter along with 3 professional references using the APPLY NOW section located on the upper right hand corner of the position listing on our website here: usaconservation.org
NOTE: Early consideration will be given as applications are received. This position can close at any time. If you have any questions regarding this position, please feel free to contact ACE EPIC Diversity, Inclusion, and Special Projects Manager, Katy Dalrymple at (385) 249-7215 or kdalrymple@usaconservation.org.
Current Openings for CRDIP Underwater Resources Internship Dry Tortugas National Park Jobs at American Conservation Experience - EPIC
Below are some job listings at American Conservation Experience - EPIC that match the common job title you have selected.
| Opportunity Title | Agency | Location | Employment Type | Program |
| --- | --- | --- | --- | --- |
Sorry, we have no current opportunities. Thanks for your interest and please check back on this site for changes.
To view other job opportunities in our organization, click here: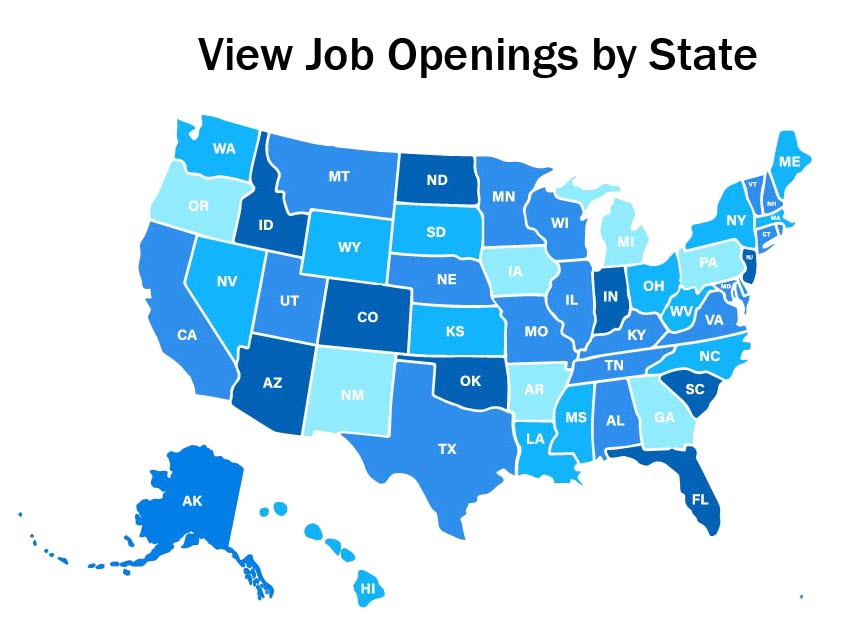 Want to be notified each time a new opportunity is posted? Click here! Subscribe by email to American Conservation Experience - EPIC
 Subscribe in a reader