Catalina Island Conservancy Nursery Technician Internship Jobs at American Conservation Experience - EPIC
Sample Catalina Island Conservancy Nursery Technician Internship Job Description
Catalina Island Conservancy- Nursery Technician Internship
Summary: American Conservation Experience (ACE), a nonprofit conservation corps, in partnership with the Catalina Island Conservancy (CIC), is seeking ONE Nursery Technician Intern to work with the Ackerman Native Plant Nursery on Catalina Island with the care and management of the island's native plants for the island's conservation and habitat restoration projects. The Native Plant Nursery produces up to 20,000 container plants annually for use in restoration and native landscaping on Catalina Island. The nursery also houses a seed conservation facility with over 2000 accessions representing over 230 plant species, native Catalina Island.
This opportunity is intended for enthusiastic professionals with a background in conservation biology/ecology, horticulture, natural resource management, plant science, botany or a closely related field, with a deep interest in jointly advancing their career goals and the environmental stewardship of one of the spectacular Channel Island through challenging, purposefully directed long-term restoration.
Start Date: February- As soon as possible!
End Date: June 30, 2015 (possible extension as funds exist)
* A 20-week commitment is required *
Location: Catalina Island located off the coast of southern California.
Compensation: This internship is 40 hours/week and the intern will receive a $480 weekly stipend for food and incidentals. Shared housing will be available on-site at no cost to the individual.
Position Description: Santa Catalina Island, one of California's eight Channel Island, is located 20 miles off the southern California coast. This 48,000-acre Island supports a number of endemic plant and animal species as well as a variety of plant communities and habitats, including grassland, coastal sage scrub, chaparral, and riparian. Although the rugged, mountainous and somewhat remote, the island is a major tourist destination served by daily air and sea passenger service. Development is largely restricted to Avalon, the only incorporated city (population 3,700).
The preservation and restoration of natural biodiversity is one of the key conservation challenges of our time, and is even more important when undertaken within an island ecosystem. After habitat loss, invasive species have been identified as the second greatest threat to the preservation of biodiversity worldwide and are likely to be the greatest contributor to species extinctions in island ecosystems. Non-native species constitute 36% of Catalina Island's flora, threatening the Island's unique natural resources and endemic species of plants and animals. The Catalina Island Native plant nursery serves to propagate, care, and restore the island's habitats with native plant species.
The essential duties and responsibilities of the ACE Nursery Technician Intern include:
1) Curation of the Seed Conservation Program as well as horticulture and botanical fieldwork duties for the Conservation Department of the Catalina Island Conservancy.
2) Measuring and monitoring plant populations including rare plant surveys, restoration projects, seed collection/processing and database management
3) Perform horticultural duties including plant propagation, nursery stock and facility maintenance
4) Coordinate volunteers, contractors and seasonal staff to execute restoration projects
5) Conduct public outreach and plant sales with the local community, youth camps, Conservancy donors and members
The ACE intern must live and work on Catalina Island. The work environment of the ACE Nursery Technician Intern will be split between fieldwork/nursery and office duties. Hazards may include exposure to high outdoor temperatures and strong wind, poisonous animals such as rattlesnakes, spiders and scorpions and plants such as poison oak.
Physical demands of this position include regularly walking, hiking, and working outdoors in all types of elements. The ACE intern must be capable of carrying up to 50lbs over difficult terrain.
Qualifications: Completion of an undergraduate degree in ecology, botany, biology, natural resource management, forestry, geography, range management or other natural resource related field. International volunteers are encouraged to apply.
Required:
Valid driver's license, clean driving record, and ability to provide documentation
Ability to operate a 4-wheel drive vehicle in rough, steep, and hazardous terrain on a daily basis
Previous fieldwork experience, knowledge of southern California botany and plant identification skills
Deep interest in ecology and respect for nature
Previous experience in nursery, horticulture or landscaping is preferred
Ability to work in a PC environment utilizing MS Word, Excel, Access, and ArcGIS software
Candidate should be comfortable balancing multiple projects and meeting deadlines
Innovation and problem solving skills applied to improving cultural practices, efficient and sustainability are expected
Experience in backcountry hiking and navigation in steep and remote terrain
Applicants should be self-starting and comfortable working alone, as well as in a collaborative environment
Must have good written and verbal communication skills as intern will be working with large volunteer groups and interacting with the public
Must have a very high fitness level, and be capable of physically & mentally challenging outdoor work up to 10 hrs/day in all weather
Preferred:
Knowledge and understanding of Plant Taxonomy and Identification
Effective communication skills with all ages and diverse audiences
Ability to work alone or in a group
Experience and/or knowledge of chemical and manual treatment methods
Volunteer supervision and project management
Field proficiency with GPS; some experience using GIS
The intern must be willing to represent ACE and the partner organization in a professional, positive, and enthusiastic manner. Drug users should not consider applying, as ACE reserves the right to require drug testing.
To Apply: Please submit a thoughtful resume and cover letter along with 3 professional references using the APPLY NOW section located on the upper right hand corner of the position listing on our website here: usaconservation.org

NOTE: Early consideration will be given as applications are received. This position may close at any time. If you have any questions regarding this position, please feel free to contact the ACE EPIC Outreach and Recruitment Specialist, Peter Woodruff at (801) 989-7069 or pwoodruff@usaconservation.org.
Current Openings for Catalina Island Conservancy Nursery Technician Internship Jobs at American Conservation Experience - EPIC
Below are some job listings at American Conservation Experience - EPIC that match the common job title you have selected.
| Opportunity Title | Agency | Location | Employment Type | Program |
| --- | --- | --- | --- | --- |
Sorry, we have no current opportunities. Thanks for your interest and please check back on this site for changes.
To view other job opportunities in our organization, click here: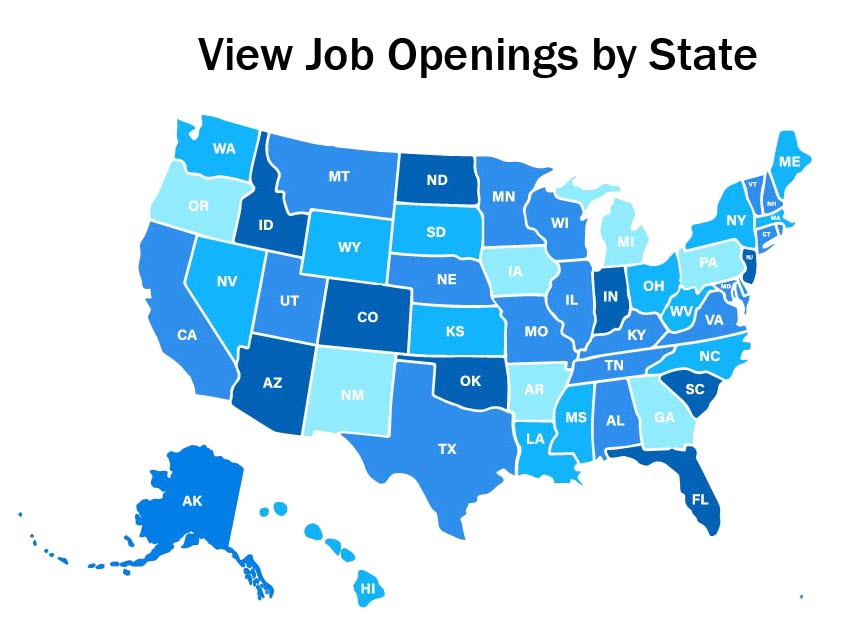 Want to be notified each time a new opportunity is posted? Click here! Subscribe by email to American Conservation Experience - EPIC
 Subscribe in a reader