Catalina Island Conservancy Trail Program Technician Internship Jobs at American Conservation Experience - EPIC
Sample Catalina Island Conservancy Trail Program Technician Internship Job Description
Catalina Island Conservancy- Trail Program Technician Internship
Summary: American Conservation Experience, a nationwide Non-Profit Conservation Corps based in Flagstaff, AZ, in partnership with the Catalina Island Conservancy, is seeking TWO Trail Program Technician Interns to dedicate 10 weeks to the maintenance and repair of the trail system on Santa Catalina Island, California. This opportunity is intended for enthusiastic young professionals with a deep interest in advancing their career goals.
Start Date: March 2013
End Date: June 2013
* A 10-week commitment is required *
Location: Santa Catalina Island is one of the southern Channel Islands and is located 30 miles off the coast of Southern California.
Project Partner Website: For more information regarding the Catalina Island Conservancy (CIC) please visit http://www.catalinaconservancy.org. For more information regarding ACE please visit: usaconservation.org.

Compensation: $100/week living allowance. Housing and/or camping is provided by the CIC.
Project Background and Objectives: For hikers, no other Channel Island features the diversity that Santa Catalina has to offer. The island is traversed by a dynamic trail system. Maintaining these trails involves keeping them clear and safe as well as marking them so that people can find their way. Maintaining trails also means preserving them for future use by preventing erosion and the spread of non-native plants, protecting the surrounding environment, and preserving a quality backcountry experience for all trail users.
Position Description: The enhancement of Santa Catalina's trail system has been an important and significant undertaking. Today, the annual maintenance of the trail system is also a major undertaking. If you are dedicated and willing to work hard to enhance trail opportunity in one of the world's most beautiful places, then you've found the right internship! The CIC, assisted by interns and volunteer groups, work to keep the trails in the best possible condition. From removing blow-downs and repairing wash-outs to cutting back vegetation, the Trails Program Technician Intern will do it all!
Responsibilities:
Assist with trail program goals
Perform trail maintenance and repair
Direct volunteers on trail construction and maintenance
Sign and marker fabrication, installation, and maintenance
Coordinate project details with CIC staff and volunteers
Trail brushing and pruning, rock clearing, re-grading tread, slough and berm removal, building and restoring erosion control structures
Work may also include sign and marker fabrication, installation and maintenance
Training Provided: The intern will receive training in requisite trail maintenance and repair, treatment, field survey/monitoring technique, report writing, safety training, and other skills related to the position. ACE and the CIC are committed to providing the most educational, rewarding, and challenging experience possible to best prepare interns for future careers in the stewardship of America's public and private lands.
Qualifications: Applicants must have a degree in Biological Sciences, Geography, Wilderness Management and/or Policy, GIS, Natural Resource Management, Recreation Resource Management, Botany, Engineering, or related disciplines appropriate to the position. A combination of relevant education and appropriate experience is also acceptable. Resumes must contain enough information to show that the applicant meets the experience as defined in the internship announcement.
Required:
U.S. Citizen or Green Card Holder
Must be between the ages of 18 and 35
Must have a high level of fitness and interest in backcountry foot travel
Must have effective communication skills with diverse audiences
Must have the ability to work alone or in a group
Must have a valid driver's license, a clean driving record, and the ability to provide documentation
Must be able to able and willing to work outdoors, in varying weather conditions, and be able to lift 50 lbs
Must be able to take initiative, work independently, and participate effectively in collaborative efforts
Proficient in English
Leadership, self-motivation, initiative, and reliability are essential
Preferred:
Knowledge, skills, and abilities in trail inventory and assessment
Bilingual applicants are encouraged and welcome
Knowledge and skills in the principles of trail building and maintenance
Experience working in an environmental or cultural education setting
A strong demonstrated interest and/or education in the field of natural and cultural resources
Excellent writing, research, public speaking, and organizational skills
The interns must be willing to represent ACE and the partner organization in a professional, positive, and enthusiastic manner. Drug users should not consider applying, as ACE reserves the right to require drug testing.
To Apply: Please submit a thoughtful resume and cover letter along with 3 professional references using the APPLY NOW section located on the upper right hand corner of the position listing on our website here: usaconservation.org

NOTE: Early consideration will be given as applications are received. This position may close at any time. If you have any questions regarding this position, please feel free to contact the ACE EPIC Outreach and Recruitment Specialist, Peter Woodruff at (801) 989-7069 or pwoodruff@usaconservation.org.

Current Openings for Catalina Island Conservancy Trail Program Technician Internship Jobs at American Conservation Experience - EPIC
Below are some job listings at American Conservation Experience - EPIC that match the common job title you have selected.
| Opportunity Title | Agency | Location | Employment Type | Program |
| --- | --- | --- | --- | --- |
Sorry, we have no current opportunities. Thanks for your interest and please check back on this site for changes.
To view other job opportunities in our organization, click here: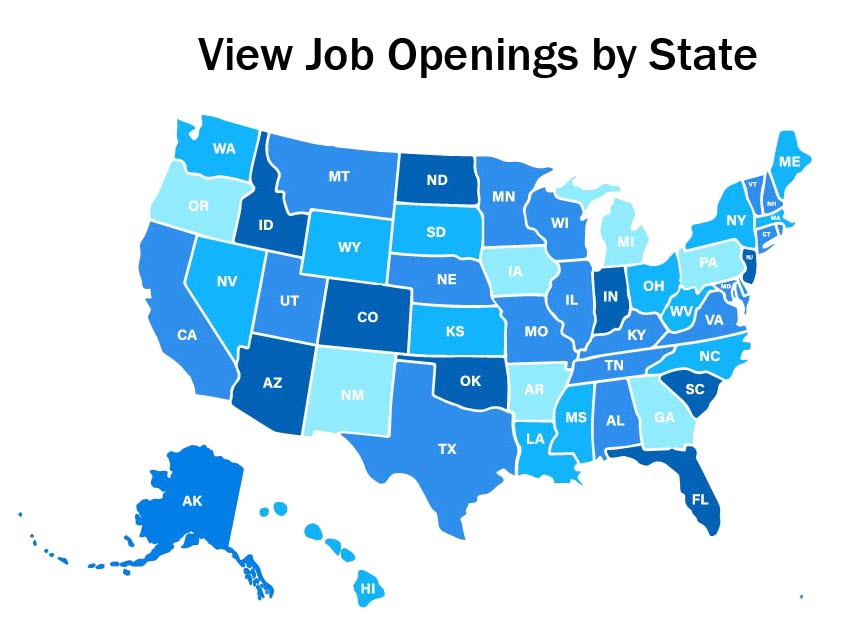 Want to be notified each time a new opportunity is posted? Click here! Subscribe by email to American Conservation Experience - EPIC
 Subscribe in a reader