Collections Management Members Shenandoah National Park Jobs at American Conservation Experience - EPIC
Sample Collections Management Members Shenandoah National Park Job Description
Collections Management Members - Shenandoah National Park
Collections Management Members - Shenandoah National Park
Summary: American Conservation Experience, a nonprofit Conservation Corps, in partnership with The National Park Service, is seeking TWO Collections Management Members at Shenandoah National Park. The ACE Members will assist the Museum Specialist with management of the park museum collections at the storage repository (Archives Building), Byrd Visitor Center, and two historic house museums Rapidan Camp, the site of President Herbert Hoover's Summer White House and Fishing Camp, and Massanutten Lodge (part of a late 1800s resort at Skyland).
For more information on ACE, please visit: http://www.usaconservation.org/.
One 20-week position:
Start Date: August 14, 2022
End Date: Dec 31, 2022 (or 20 weeks after start date)
*An 20-week minimum commitment is required*
One 16-week position:
Start Date: August 21, 2022
End Date: December 10, 2022 (or 16 weeks after start date)
*An 16-week minimum commitment is required*
Location: Shenandoah National Park, Virginia
Shenandoah National Park contains nearly 197,000 forested acres along the crest of the Blue Ridge Mountains in northern Virginia. The Park's backcountry of steep rugged terrain contains over 500 miles of trails, including 95 miles of the Appalachian National Scenic Trail, and nearly 80,000 acres of federally designated wilderness. Skyline Drive, the famous scenic tour road through the Park, follows the ridge crest for 105 miles and connects to the Blue Ridge Parkway.
For more information regarding Shenandoah National Park, or the National Park Service, please visit: www.nps.gov/shen.
Living Allowance: The ACE Member is expected to contribute ~40 hours/week and will receive a living allowance of $200/week to cover the costs of food and incidental expenses, dispersed bi-weekly. They will also receive a $600 travel allowance to aid in the costs of relocation and commuting to the duty station.
Housing: ACE members will be accommodated in housing provided by the park at no cost for the duration of the term.
Housing consists of several homes with double occupancy bedrooms. Housing will most likely be in Luray, VA or within 20 miles. If housing is located further than 10 miles from Luray, VA, a government vehicle is intended to be provided for transportation to and from work site. If one is not available, there will be a travel allowance provided. Luray, VA is 5 miles from Park Headquarters and has all of the standard amenities (Grocery stores, movie theater, shops, restaurants, library etc.). Laundry facilities are also available at park housing locations.
Cell phone reception is not always reliable. A personal vehicle is required for transportation related to personal needs (e.g., food shopping). The site is remote and there is no reliable public transportation. Members will have use of a government vehicle for work related travel.
AmeriCorps: The 16-week position may be eligible for a 450-hour AmeriCorps Education Award ($1,678.57) upon successful completion of service hours. The 20-week position may be eligible for a 675-hour AmeriCorps Education Award ($2,417.14) upon successful completion of service hours. Additional enrollment is required.
Scheduling: ~8 hour days Monday through Friday service days should be anticipated.
Position Description: This position will provide a broad exposure to museum collections encompassing cultural and natural collection material. The member will be assisting with the management of park museum collections at the storage repository (Archives Building), Byrd Visitor Center, and two historic house museums Rapidan Camp, the site of President Herbert Hoover's Summer White House and Fishing Camp, and Massanutten Lodge (part of a late 1800s resort at Skyland). Duties include:
Performing routine museum preservation of stored museum objects, historic structures and furnishings

Preservation of housing of museum objects

Museum documentation cataloging (emphasis on natural history collections) using DOI Museum Collections Software (ICMS), inventory, record photography, and scanning and image editing

Environmental monitoring including temperature and humidity, light readings, and integrated pest management

Assist with researcher requests and possibly oral histories

Other duties may be assigned as mutually agreed upon
Physical Demands: Ability to lift artifact boxes, furniture, and equipment (50 lbs); ability to bend, stoop and crawl; work in variable temperatures (hot, cool, and humid). May entail some hiking over rough terrain (level to extremely steep and rocky); willingness to be exposed to hazards of the field environment (inclement weather, ticks, stinging insects, bears). Member may see black bears, serve in venomous snake habitat, be exposed to bugs, ticks, and poison ivy, and get bruises/scratches.
The staff at Shenandoah National Park will coordinate with the Member to set up educational cross-training days as interest and opportunities allow. Topics may include plant restoration, invasive plant control, vegetative monitoring/sampling, fisheries, wildlife, trail work, historic structures, archeological location searching, GIS/use of GPS equipment, interpretation, or student education.
This individual placement is meant to facilitate professional development and promotes exposure to land management agencies and networking with professionals. This could include gaining experience in different conservation fields and shadowing different work groups.
Public Land Corps Hiring Authority: Members serving under this agreement may be eligible for a hiring authority upon completion of their term of service.
Qualifications:
Required:
Members must be US citizen or Permanent Resident, as required to comply with U.S. government contracts

Willing and able to represent ACE and the partner organization in a professional, positive, and enthusiastic manner.

Ability to be both self-directed/work alone, and be a positive, contributing member of a group.

A valid driver's license and an insurable driving record (documentation to be provided upon request).

Willing to undergo and must pass required criminal history checks.

Ability to perform the essential duties of the position with or without reasonable accommodation.

ACE Members must verify that they are fully vaccinated for Covid-19 or have requested and been granted a medical or religious exemption to vaccination by the time they start their term.
Preferred:
Competitive applicants for the position may hold a bachelor's degree and/or experience in museum studies, history, archeology, archives, natural resource management (specimen identification and documentation), cultural/historic preservation, or a related discipline.

Knowledge of, or willing to research and learn about the natural and cultural history of the Southern Appalachians

Excellent organization skills in terms of cataloging, keeping inventory, and scanning/editing images

Excellent public speaking skills with diverse audiences

Museum collections experience

Environmental monitoring experience such as temperature/humidity readings, light readings, and integrated pest management

Deep interest in cultural/historic preservation, museum preservation, and respect for nature
To Apply: Please submit your resume, a cover letter demonstrating your interest and experience, and contact information for three professional/academic references to the online application page for this position here: https://usaconservation.applicantpool.com/jobs/. Early consideration will be given as applications are received. This position may close at any time. If you have any questions regarding this position please feel free to contact ACE EPIC NPS Recruitment Specialist, Victoria Yee at vyee@usaconservation.org.
EEO: American Conservation Experience provides equal employment opportunities (EEO) to all employees and applicants for employment without regard to race, color, religion, sex, national origin, age, disability or genetics. In addition to federal law requirements, American Conservation Experience complies with applicable state and local laws governing non-discrimination in employment in every location in which the company has facilities.
Current Openings for Collections Management Members Shenandoah National Park Jobs at American Conservation Experience - EPIC
Below are some job listings at American Conservation Experience - EPIC that match the common job title you have selected.
| Opportunity Title | Agency | Location | Employment Type | Program |
| --- | --- | --- | --- | --- |
Sorry, we have no current opportunities. Thanks for your interest and please check back on this site for changes.
To view other job opportunities in our organization, click here: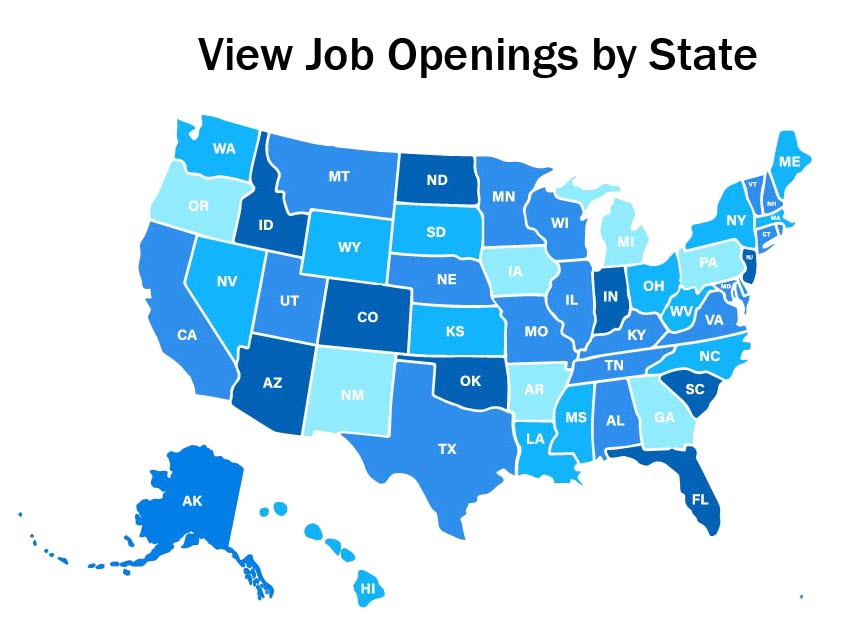 Want to be notified each time a new opportunity is posted? Click here! Subscribe by email to American Conservation Experience - EPIC
 Subscribe in a reader