Cost Estimation and Cost Benefit Analysis of Green Stormwater Infrastructure Team Member, Glendale AZ Jobs at American Conservation Experience - EPIC
Sample Cost Estimation and Cost Benefit Analysis of Green Stormwater Infrastructure Team Member, Glendale AZ Job Description
Cost Estimation and Cost-Benefit Analysis of Green Stormwater Infrastructure Team Member, Glendale AZ
Summary: American Conservation Experience, a nationwide Nonprofit Conservation Corps, in partnership with the US Bureau of Reclamation is seeking applicants for One Cost Estimation and Cost-Benefit Analysis of Green Stormwater Infrastructure Team Member, to dedicate 11 weeks to develop a cost estimate and cost-benefit analysis for comparing green and conventional (gray) stormwater infrastructure.
Start Date: May 31, 2022
End Date: *11 weeks from start date
Location: Glendale, AZ (Position is eligible for partial telework)
Project Website:
For more information about the The US Bureau of Reclamation and Hassayampa River Study, please visit their website at: https://www.usbr.gov/lc/
For more information regarding the ACE EPIC Program, please visit: www.usaconservation.org
Living Allowance: The member should anticipate serving 40 hrs/wk and will receive a living allowance of $880/week, paid bi-weekly.
Housing: Members will be responsible for their own housing.
COVID-19:
ACE Members must verify that they are fully vaccinated for Covid-19 or have requested and been granted a medical or religious exemption to vaccination by the time they start their term.
Position Description:
The ACE Member will work with Reclamation and stakeholder staff to develop a cost estimate and cost-benefit analysis for comparing green and conventional (gray) stormwater infrastructure. This internship project fulfills a component of the Phoenix Area Office's Hassayampa River Study - Assessing Low Impact Development for Stormwater Management (Study). The Study investigates the use of Green Stormwater Infrastructure (GSI) to manage developmental and regional stormwater on the west side of the White Tank Mountains in the City of Buckeye located in central Arizona.
The Study uses surface water modeling to assess the potential for GSI to meet regulatory requirements for stormwater management. The Flood Control District of Maricopa County (FCDMC) is working in the region updating the Sun Valley Area Drainage Map Plan (SV ADMP) to identify conventional stormwater management needs in the region. FCDMC is a primary stakeholder on the Study and shares data and information.
The cost estimate and cost-benefit analysis will be completed based on the GSI features used in the Study, will use monetary and non-monetary metrics, and will focus on monetized metrics. Information for conventional features will be obtained from the FCDMC updated SV ADMP stormwater management plan. The information will be used to assess the cost effectiveness of using GSI to manage stormwater generated from establishing a new development and stormwater runoff in alluvial fans of the White Tank Mountains.
Although nature-based stormwater management is an ancient practice, GSI is a new technology that substantially changes stormwater management planning, design and implementation. GSI is used to manage storm flows and promote infiltration using micro-scale infrastructure distributed and integrated throughout the landscape. In addition to stormwater management, this ecologically based approach provides co-benefits that improve urban habitats and quality of life while reducing impacts to receiving waters.
There is a contemporary movement to implement GSI on a national basis as a smart growth approach to maintain pre-development hydrology, minimize the impact of developments on natural processes, reduce runoff and sediment transport, and promote infiltration. For communities to make informed decisions regarding GSI in lieu of conventional practices, more information is needed about GSI implementation including cost analyses and comparisons.
Project Objective:
This project and the overall Study are aligned with current trends in decision making. "Decision makers commonly use cost comparison as a method to determine whether to install gray or green infrastructure analyzing cost alone or using a cost-benefit analysis. Analyzing cost alone ignores the difference in performance between green infrastructure and gray infrastructure. Cost-benefit analysis is more complicated than a simple cost comparison analysis, but it provides a more complete basis for comprehensive decision-making. It considers costs as well as environmental, social and public health outcomes of alternative management approaches. The result is more complete information on the quantitative and qualitative benefits associated with different stormwater control options." (Green Infrastructure Cost-Benefit Resources | US EPA).
Tasks and Duties
Complete a cost estimate and cost-benefit analysis for GSI used in the Study based on monetary and non-monetary metrics and a focus on that which is monetized.

The ACE Member will work with the Study Team to develop the cost analysis process and will report and discuss task status during monthly Study meetings.

The ACE Members will interact with Reclamation Phoenix Area Office and Denver Technical Services Center staff to compile cost analysis information, FCDMC staff to request SV ADMP cost information for gray infrastructure, and City of Buckeye staff for permit and utility information.

When the task is complete, The ACE Member will provide a presentation to the Study Team.
Qualifications:
Applicants must have a degree in Economics, Environmental/Natural Resource Economics, Statistics, Geology, Hydrology, Engineering, Ecology, Environmental Science, Sustainability, or Urban Planning. A combination of relevant education and appropriate experience is also acceptable. Resumes must contain enough information to show that the applicant meets the experience as defined in the position announcement. It would be beneficial to have special knowledge or background in economics, cost estimating, cost-benefit analyses and statistics, environmental science, and green stormwater infrastructure..
Required Skills:
ACE Requirements:
Members must be US Citizen or Permanent Resident, as required to comply with U.S. government contracts.

Ability and willingness to undergo a federal criminal background check may be required

Must have a valid driver's license, clean driving record with ability to provide required documentation; (Driving record checks will be completed during on-boarding process.

ACE is a drug free workplace and reserves the right to drug test at any time

Ability to drive an [Agency or ACE] vehicle is required for this position. ACE will conduct a driving record check upon on-boarding and members must be cleared by ACE to drive.
Requirements for Position:
Reclamation's Information Management and Technology (IMT) Awareness Training; Microsoft Excel Training (Members will be provided government IT equipment.)

Experience with cost estimating; cost-benefit analysis; statistics

Effective communication skills with resource specialists, colleagues, and the public

Demonstrated leadership skills and experience

Strategic thinking abilities

Presentation and oral data collection skills

Self-starter/independent worker

Flexible/resourceful

Ability to adapt new skills and ideas to the public sector

Must be enrolled in a graduate program or recently accepted into graduate school
**This position is subject to change/close at any time**
To Apply:
Please submit a resume, cover letter, and 3 professional references using the APPLY NOW section located on the upper right hand corner of the position listing on our website here: https://usaconservationepic.applicantpool.com/jobs/
Note:
Early consideration will be given as applications are received. This position may close at any time. If you have any questions regarding this position, please feel free to contact Celia Demers, Member Manager at cdemers@usaconservation.org
EEO:
American Conservation Experience provides equal employment opportunities (EO) to all employees and applicants for employment without regard to race, color, religion, sex, national origin, age, disability or genetics. In addition to federal law requirements, American Conservation Experience complies with applicable state and local laws governing non-discrimination in employment in every location in which the company has facilities.
Current Openings for Cost Estimation and Cost Benefit Analysis of Green Stormwater Infrastructure Team Member, Glendale AZ Jobs at American Conservation Experience - EPIC
Below are some job listings at American Conservation Experience - EPIC that match the common job title you have selected.
| Opportunity Title | Agency | Location | Employment Type | Program |
| --- | --- | --- | --- | --- |
Sorry, we have no current opportunities. Thanks for your interest and please check back on this site for changes.
To view other job opportunities in our organization, click here: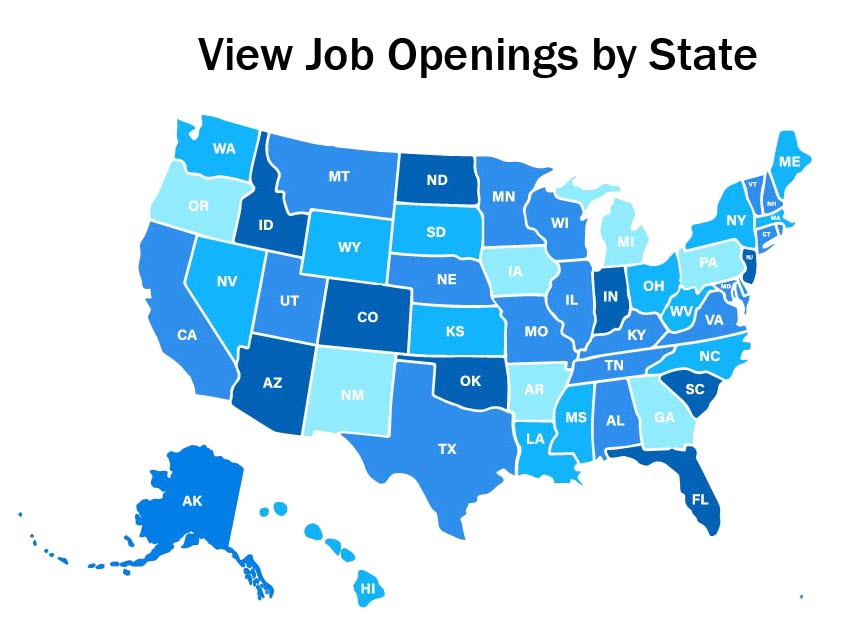 Want to be notified each time a new opportunity is posted? Click here! Subscribe by email to American Conservation Experience - EPIC
 Subscribe in a reader