DHA BLM Archeologist Students Jobs at American Conservation Experience - EPIC
Sample DHA BLM Archeologist Students Job Description
DHA BLM Archeologist Students
Summary: American Conservation Experience, a Non-Profit Conservation Corps, in partnership with the Bureau of Land Management is seeking Archeologists - Direct Hire Authority Interns interested in dedicating at least 11 weeks in support of BLM. This internship opportunity is intended to provide individuals from diverse and underrepresented backgrounds professional experience and exposure to public service and lands management. These internships are only available to current students continuing enrollment beyond this summer.
A Direct-Hire Authority (DHA) internship is perhaps the most effective tool currently available to agencies seeking to expedite the hiring of qualified people in positions that must be filled quickly. It is a competitive and rigorous project based internship. The Bureau of Land Management (BLM) and ACE EPIC are looking to engage the next generation of conservation stewards. The program will raise awareness of our public lands, their accessibility, and the need for the community's involvement in their preservation.
Please apply ASAP! The deadline for applications is March 10th.
For more information about BLM DHA internships, please visit https://www.blm.gov/careers/students-and-grads/direct-hire-program
**Please note: Direct Hire Authority must be utilized within two years of graduation. I.E. If you are due to graduate in May 2023, then you must utilize your DHA before May 2025, even though the internship ends August 2022.
Start Date: June
End Date: August
Duration: 11 weeks
Compensation: $600-$700/wk. Compensation is dependent on education level (Undergraduate/Graduate). Relocation funds are available to those who qualify.
Positions and Locations:
Phoenix, AZ (In-Person)
The goal of this project is the completion of the research and writing of Cultural Resources Inventory reports (Class 1) for planned Travel Management Plans (TMP). There are several TMPs planned for this year. Under the terms of the Programmatic Agreement for Travel Management, an inventory report is required in order to make an assessment of the effect(s) to cultural resources of each proposed TMP. The intern will provide critical assistance to the Field Office archaeologist in the form of supervised research, writing, GIS databases and, if necessary, development of sampling strategies of additional site identification efforts for one or more of the proposed TMPs.
Bakersfield, CA (In-Person)
The final goal of the project is to provide necessary cultural inventories of orphaned oil & gas leases that are within BKFO oversight. Orphaned leases within the BKFO have not received the necessary cultural studies or review to comply with Section 106 of the NHPA, and having interns help conduct the necessary surveys, as well as complete the associated reports will provide major steps for Section 106 compliance for these projects. The interns, in turn, will acquire working knowledge and experience in Section 106 compliance within the government and BLM, as well as skills related to archaeological field work necessary in all potential archaeological work settings.
Lorton, VA (Remote)
The Lower Potomac Field Station (LFPS) manages two Special Recreation Management Areas (SMRAs) in Maryland (Douglas Point) and Virginia (Meadowood) that cover more than 1,300 acres of combined surface estate that contain no fewer that 130 recorded archaeological sites. Large portions of these properties have yet to be properly surveyed. Section 110 of the National Historic Preservation Act (NHPA) requires federal agencies to inventory and evaluate archaeological resources within their managed lands and protect resources that may be eligible to the National Register. The DHA Intern will help the BLM Northeastern States fulfill these duties by assisting the District Archaeologist with the completion of archaeological research, surveys, and site condition monitoring. Tasks will include completing historical research, assisting with completing a Phase I archaeological survey, and preparing a survey report. In addition, the intern will visit no fewer than four previously recorded archaeological sites, assess their condition, photograph, and prepare condition reports for each. Surveys and associated reporting will be completed in accordance with DOI and BLM guidelines. This will provide the intern with hands-on experience in designing, implementing, and completing archaeological surveys in accordance with federal policies and guidelines. This will provide vital assistance to the BLM Eastern States with identifying and protecting significant heritage resources under its jurisdiction, and fulfilling its obligations under Section 110 of the NHPA.
Elko, NV (In-Person)
The Isolated Finds Documentation Project will involve the creation of a geodatabase of isolated archaeological finds on the Elko District. Because Isolated Finds have not been recorded geospatially, this project is needed to provide a more complete and accurate record of archaeological sites on the District, which will in turn make cultural resources evaluation for compliance projects more accurate.
In this project, a DHA contractor will create a geodatabase from existing isolated finds data. A geodatabase of isolated finds will better inform Cultural Resource Specialists of existing cultural resources in project areas for the drafting of CRINAs (Cultural Resource Inventory Needs Assessments) and in preparation for fieldwork.
This project is vital to the ongoing effort to improve the accuracy and completeness of the cultural resource records that inform on-the-ground decisions in pursuit of the BLM's mission.
Fillmore, UT (In-Person)
The selected DHA intern would help the Fillmore Field Office complete much needed work related to grazing permit renewals and will work on cultural site stewardship and rock art protection as requested by local Native American Tribes and will conduct some tribal relations by coordination as supervised. Specific accomplishments could include, additional survey of BLM-administered lands near the Topaz Internment Camp, monitoring of cultural resources near the Little Sahara Recreation Area, the identification and recording of a Traditional Cultural Property, or the development of an interpretive panel or product at one of the field office's rock-art localities.
Mandatory Requirements:
Must be a Currently Enrolled in undergraduate or graduate degree program. Recent graduates are not eligible for DHA positions.

Must be a U.S. Citizen

Ability to undergo a federal criminal history check

ACE Members must verify that they are fully vaccinated for Covid-19 or have requested and been granted a medical or religious exemption to vaccination by the time they start their term.
Preferred Skills:
Effective oral and written communication skills

Strong organizational skills

Ability to function independently and with a team

Strong work ethic

Passion for public lands

Understanding of BLM Multiple Use Policies
Selection Criteria: Please note that this specific program is intended as opportunities for those who identify as individuals from diverse and underrepresented communities. All applications will be reviewed and rated according to the following criteria: relevant educational and work experience, oral and written communication skills, maturity, professionalism, technical knowledge and expertise, evidence of adaptability and adventurousness, and ability to work effectively with diverse audiences. Selected candidates will undergo a background check before beginning their assignment. The intern must be willing to represent ACE and the BLM in a professional, positive, and enthusiastic manner.
SUBMISSION OF APPLICATION
To Apply:
Please submit your application using the APPLY NOW section located on the upper right hand corner of the position listing on our website here: https://usaconservation.applicantpool.com/jobs/?keywords=BLM+DHA
To be considered, we require ALL the items listed below. Applications will be reviewed as we receive them, so we recommend applying immediately.
Cover letter

Resume

Copy of unofficial transcripts

Please list every position for which you'd like to be considered in our question portion of this application process
If you have any questions regarding this position, please feel free to contact the Program Manager, Josh Haussler, at 385-226-0080 or jhaussler@usaconservation.org
EEO: American Conservation Experience provides equal employment opportunities (EEO) to all employees and applicants for employment without regard to race, color, religion, sex, national origin, age, disability or genetics. In addition to federal law requirements, American Conservation Experience complies with applicable state and local laws governing non-discrimination in employment in every location in which the company has facilities.
Current Openings for DHA BLM Archeologist Students Jobs at American Conservation Experience - EPIC
Below are some job listings at American Conservation Experience - EPIC that match the common job title you have selected.
| Opportunity Title | Agency | Location | Employment Type | Program |
| --- | --- | --- | --- | --- |
Sorry, we have no current opportunities. Thanks for your interest and please check back on this site for changes.
To view other job opportunities in our organization, click here: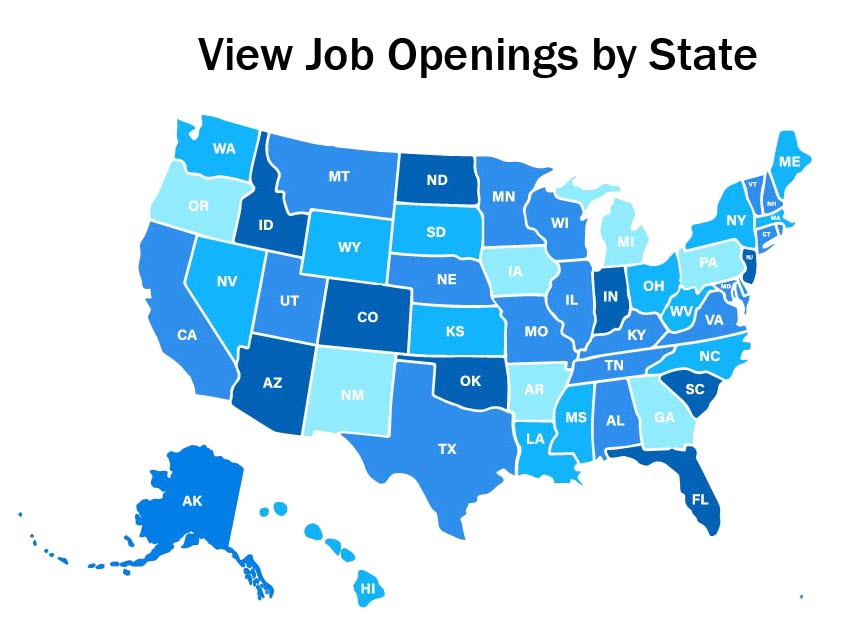 Want to be notified each time a new opportunity is posted? Click here! Subscribe by email to American Conservation Experience - EPIC
 Subscribe in a reader