DHA BLM Park Rangers Jobs at American Conservation Experience - EPIC
Sample DHA BLM Park Rangers Job Description
DHA BLM Park Rangers
Summary: American Conservation Experience, a Non-Profit Conservation Corps, in partnership with the Bureau of Land Management is seeking Park Rangers - Direct Hire Authority Interns interested in dedicating at least 11 weeks in support of BLM. This internship opportunity is intended to provide individuals from diverse and underrepresented backgrounds professional experience and exposure to public service and lands management. These internships are only available to current students continuing enrollment beyond this summer.
A Direct-Hire Authority (DHA) internship is perhaps the most effective tool currently available to agencies seeking to expedite the hiring of qualified people in positions that must be filled quickly. It is a competitive and rigorous project based internship. The Bureau of Land Management (BLM) and ACE EPIC are looking to engage the next generation of conservation stewards. The program will raise awareness of our public lands, their accessibility, and the need for the community's involvement in their preservation.
Please apply ASAP! The deadline for applications is March 10th.
For more information about BLM DHA internships, please visit https://www.blm.gov/careers/students-and-grads/direct-hire-program
**Please note: Direct Hire Authority must be utilized within two years of graduation. I.E. If you are due to graduate in May 2022, then you must utilize your DHA before May 2024, even though the internship ends September 2021.
Start Date: June
End Date: August
Duration: 11 weeks
Compensation: $600-$700/wk. Compensation is dependent on education level (Undergraduate/Graduate). Relocation funds are available to those who qualify.
Positions and Locations:
Pompeys Pillar, MT
Park Rangers support the Bureau of Land Management's recreation program. Duties of this position focus on guiding a variety of age groups on interactive, interpretive hikes that explore the natural and cultural history; developing, maintaining, and presenting educational displays, curriculum, and interpretive materials; staffing various educational events; interacting with a variety with a variety of age groups presenting interpretive programs. Programs include orientation talks, environmental education, geological formation, conducted walks, and demonstrations. In addition, duties may include working work with the public to respond to visitor inquiries, answering telephones, collecting fees, providing information, and conducting permit compliance and safety inspections; responding to emergency situations; participating in evaluating visitor use patterns, preparing and maintaining recreation sites, and monitoring condition of sites and natural and cultural resources.
In addition to these duties, there are two special projects planned. The first project is to complete a trail sign plan (way marking) for the new trail system at PPNM, procure the signs and install the signs on trail posts. The second project is to review, synthesize all current available information (reports, photographs, graphics, data) and write a BLM Daily Article that summarizes the Rock Stabilization Project at Pompeys Pillar National Monument (PPNM). The BLM Daily is an internal publication showcasing the various work accomplished on public lands across the Bureau.
Participants will receive hands-on training and experience and career development opportunities in recreation and natural resource management by helping implement a variety of projects. When available, local historians, environmental professionals and subject matter experts will provide interns with 'outdoor classroom' learning experiences and mentoring. Interns may have an opportunity to work with other Billings Field Office program specialists (recreation, wild horse & burro, wildlife, range, archaeology, etc...) depending on the interest and need.
The work may be performed outdoors in rugged terrain; to include very steep, wet, muddy, rough, uneven or rocky surfaces; positions require physical exertions, such as, bending, crouching, stooping, stretching, reaching, or similar activities. Individuals should be capable of working alone, or with other people, during early morning hours, night, or during the day.
Elko, NV
With approximately 7.5 million acres in the Elko District, the sign program is very robust. We have a need to perform an inventory of the over 400 signs in our inventory. A complete inventory has not been completed since 2004. The selected individual would research BLM's sign inventory data standard and develop an inventory form using a mobile application to collect the data. Then, drive to all known sign locations, perform an inventory and append the inventory to an existing geodatabase. After that is completed, the individual will work within the parameters of National Sign Handbook (H-9130) to develop a priority list of signs needing replaced (including justifications) and present their findings to the District's Leadership Team. The intern will produce a binder that includes each sign inventory/photos, the priority list of sign replacement and presentation materials.
Monticello / Moab, UT
BLM's Monticello Field Office is the home of Bears Ears National Monument. With the restoration of the Bears Ears National Monument boundaries in October, there is renewed emphasis on communicating monument values and updating outreach materials related to the monument. This project will provide an opportunity for an intern to learn about natural and cultural resources in the area and jumpstart their career.
This project would focus on material development - both digital and print. The monument team is currently updating signage, brochures, improving website content, and other communication products. The intern(s) would learn about the area and monument, spend time developing and brainstorming content, finalize materials, and help inform future outreach efforts and materials.
Mandatory Requirements:
Must be a Currently Enrolled in undergraduate or graduate degree program. Recent graduates are not eligible for DHA positions.

Must be a U.S. Citizen

Ability to undergo a federal criminal history check

ACE Members must verify that they are fully vaccinated for Covid-19 or have requested and been granted a medical or religious exemption to vaccination by the time they start their term.
Preferred Skills:
Effective oral and written communication skills

Precise attention to detail

Ability to function independently and with a team

Strong work ethic

High level of professionalism

Passion for public lands

Understanding of BLM Multiple Use Policies

Experience with writing/editing, graphic design and design tools (Adobe Suite)

interest in natural and cultural resources

Developing and presenting education/interpretive programs
Selection Criteria: Please note that this specific program is intended as opportunities for those who identify as individuals from diverse and underrepresented communities. All applications will be reviewed and rated according to the following criteria: relevant educational and work experience, oral and written communication skills, maturity, professionalism, technical knowledge and expertise, evidence of adaptability and adventurousness, and ability to work effectively with diverse audiences. Selected candidates will undergo a background check before beginning their assignment. The intern must be willing to represent ACE and the BLM in a professional, positive, and enthusiastic manner.
SUBMISSION OF APPLICATION
To Apply:
Please submit your application using the APPLY NOW section located on the upper right hand corner of the position listing on our website here: https://usaconservation.applicantpool.com/jobs/607964.html
To be considered, we require ALL the items listed below. Applications will be reviewed as we receive them, so we recommend applying immediately.
Cover letter

Resume

Copy of unofficial transcripts

Explicitly state which locations you want to be considered for.
If you have any questions regarding this position, please feel free to contact the Program Manager, Josh Haussler, at 385-226-0080 or jhaussler@usaconservation.org
EEO: American Conservation Experience provides equal employment opportunities (EEO) to all employees and applicants for employment without regard to race, color, religion, sex, national origin, age, disability or genetics. In addition to federal law requirements, American Conservation Experience complies with applicable state and local laws governing non-discrimination in employment in every location in which the company has facilities.
Current Openings for DHA BLM Park Rangers Jobs at American Conservation Experience - EPIC
Below are some job listings at American Conservation Experience - EPIC that match the common job title you have selected.
| Opportunity Title | Agency | Location | Employment Type | Program |
| --- | --- | --- | --- | --- |
Sorry, we have no current opportunities. Thanks for your interest and please check back on this site for changes.
To view other job opportunities in our organization, click here: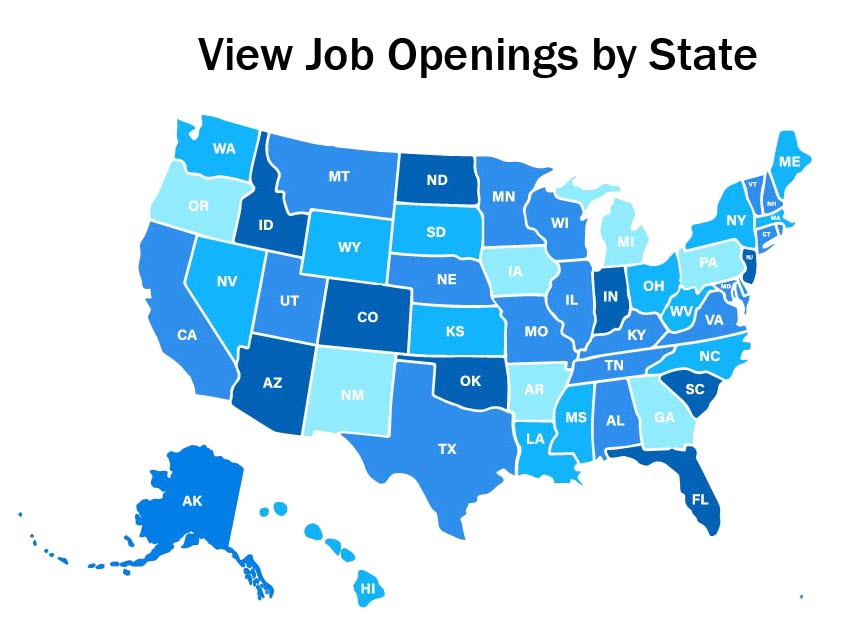 Want to be notified each time a new opportunity is posted? Click here! Subscribe by email to American Conservation Experience - EPIC
 Subscribe in a reader