DHA BLM Program Administrative Support Jobs at American Conservation Experience - EPIC
Sample DHA BLM Program Administrative Support Job Description
DHA BLM Program Administrative Support
Summary: American Conservation Experience, a Non-Profit Conservation Corps, in partnership with the Bureau of Land Management is seeking Administrative Support - Direct Hire Authority Interns interested in dedicating at least 11 weeks in support of BLM. This internship opportunity is intended to provide individuals from diverse and underrepresented backgrounds professional experience and exposure to public service and lands management. These internships are only to current students enrolling next fall.
A Direct-Hire Authority (DHA) internship is perhaps the most effective tool currently available to agencies seeking to expedite the hiring of qualified people in positions that must be filled quickly. It is a competitive and rigorous project based internship. The Bureau of Land Management (BLM) and ACE EPIC are looking to engage the next generation of conservation stewards. The program will raise awareness of our public lands, their accessibility, and the need for the community's involvement in their preservation.
Please apply ASAP! The deadline for applications is March 10th.
For more information about BLM DHA internships, please visit https://www.blm.gov/careers/students-and-grads/direct-hire-program
**Please note: Direct Hire Authority must be utilized within two years of graduation. I.E. If you are due to graduate in May 2022, then you must utilize your DHA before May 2024, even though the internship ends September 2021.
Start Date: June
End Date: August
Duration: 11 weeks
Compensation: $600-$700/wk. Compensation is dependent on education level (Undergraduate/Graduate). Relocation funds are available to those who qualify.
Positions and Locations:
Lakewood, CO (remote option available) - Recruitment videos
Joint venture between the divisions of Support Services (Human Resources) and Communications to work on recruitment and diversity efforts in BLM CO. The goal is to create recruitment videos highlighting the great work that each of our offices do around the state of Colorado (i.e., field, district, and state offices). We are focusing on individual communities and performing outreach to increase the interest in positions with BLM and in the civil service. BLM CO is in the process of standing up a diversity and recruitment working group that will aid in implementing different methods and techniques in our efforts to reach more underrepresented applicants and under-served communities. This project will be guided by that group. We anticipate using these videos with our job announcements, at career fairs, outreach events, etc.
Lakewood, CO (In Person) - Budget
The division of Support Services is working to better understand BLM Colorado's business portfolio with a focus on the overall operating budget and workforce. The project will focus on performing analysis of available data to better understand and identify trends, to include increases and decreases of funding and staffing levels, as well as to visualize the data. This will aid managers and state leadership in being able to more easily make decisions with more accessible and easier to conceptualize data. This project will also be focused on creating new tools and better utilizing existing tools to perform the preferred analysis and visualization. One of the other goals and expected outcomes is to set up automated workflow processing to more easily update the products developed in the future.
Monte Vista, CO (In Person)
This internship student would serve as clerical point of contact on specific resource program(s) such as grazing administration, environmental planning, cultural resources, wild horse and burros, abandoned mines, minerals, timber sales, fire, recreation, permitting, etc. Maintain resources files and complete training in order to be able to perform recurring or standardized transactions in various resource specific systems and databases. Knowledge of natural resource regulations and policies, and standardized practices and procedures in order to serve as clerical point of contact on specific resource program(s) and perform recurring or standardized transactions in various resource specific systems. Specific knowledge of or experience with automated natural resource systems. This project is an element of the Rocky Mountain District and the SLVFO to prioritize and reorganize the records, filing, billing, database management and program support to the Range Management Program as well as other field office programs including Lands and Realty, Minerals, and Recreation. The SLVFO is undergoing requested program reviews to aid in reorganization and increasing efficiencies in program administration and management after being restructured from Service First and combining 4 offices into one field office. This work is critical to support these programs and gain knowledge, consistency, and administrative improvement for the Field Office.
Denver Colorado (In Person) - Contract specialist
The National Operations Center (NOC) provides nation-level acquisition operational support in construction, services, information technology and procurement of goods. Past and current projects include support for the Great American Outdoors Act, National Environmental Protection Act, and Wild Horse & Burro program. The interns will learn how to follow and apply the Federal Acquisition Regulations (FAR) and the Code of Federal Regulations (CFR). The interns will learn the acquisition life cycle which includes the pre-award phase, award phase, and closeout phase. Some tasks include creation of solicitations and contracts, drafting and issuing modifications, and processing de-obligations and closeouts. Goals include knowledge of basic Federal Acquisition Regulation, ability to research and apply agency/ bureau policies, and knowledge of the acquisition process.
Falls Church, VA (Remote Option Avaliable)
BLM Eastern States Sharepoint Revision. The BLM Eastern States (ES) current sharepoint site (intraweb) is outdated and does not meet the needs of the organization or staff. The goal of this project is to provide leadership and capacity to the ES Subject Matter Experts (staff and managers) to design and build an up-to-date, effective, and pro-active internal communication and coordination site. Other public affairs duties may be assigned.
Mandatory Requirements:
Must be a Currently Enrolled in undergraduate or graduate degree program. Recent graduates are not eligible for DHA positions.

Must be a U.S. Citizen

Ability to undergo a federal criminal history check

ACE Members must verify that they are fully vaccinated for Covid-19 or have requested and been granted a medical or religious exemption to vaccination by the time they start their term.
Preferred Skills:
Effective oral and written communication skills

Interest in Regulation analysis

Precise attention to detail

Ability to function independently and with a team

Strong work ethic

Passion for public lands

Understanding of BLM Multiple Use Policies
Selection Criteria: Please note that this specific program is intended as opportunities for those who identify as individuals from diverse and underrepresented communities. All applications will be reviewed and rated according to the following criteria: relevant educational and work experience, oral and written communication skills, maturity, professionalism, technical knowledge and expertise, evidence of adaptability and adventurousness, and ability to work effectively with diverse audiences. Selected candidates will undergo a background check before beginning their assignment. The intern must be willing to represent ACE and the BLM in a professional, positive, and enthusiastic manner.
SUBMISSION OF APPLICATION
To Apply:
Please submit your application using the APPLY NOW section located on the upper right hand corner of the position listing on our website here: https://usaconservation.applicantpool.com/jobs/607964.html
To be considered, we require ALL the items listed below. Applications will be reviewed as we receive them, so we recommend applying immediately.
Cover letter

Resume

Copy of unofficial transcripts

Explicitly state which locations you want to be considered for.
If you have any questions regarding this position, please feel free to contact the Program Manager, Josh Haussler, at 385-226-0080 or jhaussler@usaconservation.org
EEO: American Conservation Experience provides equal employment opportunities (EEO) to all employees and applicants for employment without regard to race, color, religion, sex, national origin, age, disability or genetics. In addition to federal law requirements, American Conservation Experience complies with applicable state and local laws governing non-discrimination in employment in every location in which the company has facilities.
Current Openings for DHA BLM Program Administrative Support Jobs at American Conservation Experience - EPIC
Below are some job listings at American Conservation Experience - EPIC that match the common job title you have selected.
| Opportunity Title | Agency | Location | Employment Type | Program |
| --- | --- | --- | --- | --- |
Sorry, we have no current opportunities. Thanks for your interest and please check back on this site for changes.
To view other job opportunities in our organization, click here: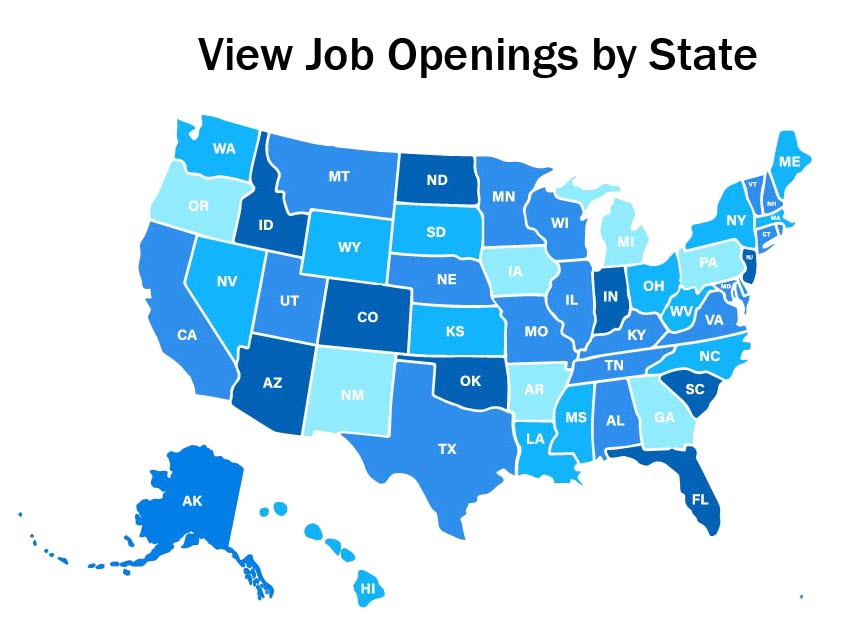 Want to be notified each time a new opportunity is posted? Click here! Subscribe by email to American Conservation Experience - EPIC
 Subscribe in a reader