DHA BLM Range Technicians Jobs at American Conservation Experience - EPIC
Sample DHA BLM Range Technicians Job Description
DHA BLM Range Technicians
Summary: American Conservation Experience, a Non-Profit Conservation Corps, in partnership with the Bureau of Land Management is seeking Range Technicians - Direct Hire Authority Interns interested in dedicating at least 11 weeks in support of BLM. This internship opportunity is intended to provide individuals from diverse and underrepresented backgrounds professional experience and exposure to public service and lands management. These internships are only available to current students continuing enrollment beyond this summer.
A Direct-Hire Authority (DHA) internship is perhaps the most effective tool currently available to agencies seeking to expedite the hiring of qualified people in positions that must be filled quickly. It is a competitive and rigorous project based internship. The Bureau of Land Management (BLM) and ACE EPIC are looking to engage the next generation of conservation stewards. The program will raise awareness of our public lands, their accessibility, and the need for the community's involvement in their preservation.
Please apply ASAP! The deadline for applications is March 10th.
For more information about BLM DHA internships, please visit https://www.blm.gov/careers/students-and-grads/direct-hire-program
**Please note: Direct Hire Authority must be utilized within two years of graduation. I.E. If you are due to graduate in May 2022, then you must utilize your DHA before May 2024, even though the internship ends September 2021.
Start Date: June
End Date: August
Duration: 11 weeks
Compensation: $600-$700/wk. Compensation is dependent on education level (Undergraduate/Graduate). Relocation funds are available to those who qualify.
Positions and Locations:
Cosumnes River Preserve: Galt, CA
Cosumnes River Preserve (CRP) Whaley Unit Grassland and Riparian Restoration Project: The selected Intern would assist as a project lead for CRP's 2022 Whaley Unit restoration efforts. The intern would coordinate directly with CRP staff and cooperating partners to plan and aid in implementing project goals -- including the following:
1) Install approximately 2.0 miles (10,500'+/-) of 5-strand barbed wire around east, north, and west sides of the Whaley Unit. Approximate 600' across Laguna Creek to be constructed such that it breaks away from rest of fence line during severe floods (approximately every 10 years).
2) Rebuild approximately 2,500 linear feet of 5-strand barbed wire along Twin Cities Road,
3) Install driveway and entrance gates (completed August 2020 by BLM),
4) Install loading corrals next to entrance gates (to be completed by lessee),
5) Mechanically remove approximately 3,500 linear feet of highly invasive Uruguayan water primrose (Ludwigia hexapetala) from Laguna Creek, bank-to-bank,
6) Apply three years of follow-up treatments of aquatic Glyphosate to control water primrose at levels that benefit aquatic species without allowing it to completely occlude the water column and destroy the natural hydrologic function of the Laguna Creek,
7) Protect all naturally recruited valley oak tree seedlings using T-posts and woven wire exclosures,
8) Plant 150 new valley oak trees, protected within wire enclosures, to replace the existing stands of valley oak trees found on the Whaley Unit.
Humboldt River Field Office: Winnemucca, NV
We are looking for 2 interns to help assist in collecting monitoring data on livestock grazing allotments. Data collection will consist of yearly utilization monitoring, both upland and riparian. Goal of the project would be for interns to independently collect height weight and key species monitoring data on grazing allotments/pastures post livestock use. Interns would also be expected to produce grazing monitoring reports based on data and photo documentation collected in the field. Conducting livestock compliance checks and general assistance with other Range projects/workloads ay occur during the internship.
Lander Field Office: Lander, WY
This project involves maintenance and inspection of existing riparian fencing exclosures in grazing allotments. These exclosures are needed to maintain the quality riparian habitat that is currently there and to protect the riparian areas from degradation. The Lander Field Office has received funding in the past to construct these exclosures, however very little funding has been received to maintain and inspect the exclosures. Exclosures prevent overgrazing by livestock and wild horses, which in turn allows riparian vegetation to function naturally by providing shade to streams, holding streambanks intact, reducing sedimentation, preventing widening of stream channels by livestock trampling, and floodplain protection during high stream flow events. The exclosures that would be maintained under this project are scattered throughout the Lander Field Office. Multiple exclosures are protecting riparian, fisheries, and/or in-stream habitat and are located in areas and/or stream segments of 303(d) listed streams. There are currently over 50 existing exclosures in disrepair in on the Lander Field Office. This project would provide funding for maintenance and inspection of approximately 10 and inspection of approximately 30 riparian exclosures annually, completed by the DHA intern and a seasonal.
Carlsbad Field Office: Carlsbad, NM
This project is to find an intern candidate to help with the daily workload within the Carlsbad Field Office as a Natural Resource Specialist. The Carlsbad Field Office is currently one of the busiest BLM offices in the Nation for approving oil and gas permits and realty applications. The intern would work alongside a seasoned employee to teach them the roles and functions of a natural resource specialist. This would provide the intern the access to one of the busiest offices in the country and a wealth of knowledge.
The intern would be taught the beginning processes of the National Environmental Policy Act (NEPA) and how to properly write Environmental Assessments (EA's), Determination of NEPA Adequacy (DNA's) and or Categorical exclusions (CX's). They would also learn about working within an interdisciplinary team environment, consisting of Reality Specialist, Biologists, Archaeologists, Range Management Specialists, Hydrologists, Cave and Karst Specialists, GIS Specialists, and NEPA Planners. This interdisciplinary team would help to teach the intern about natural resources and the need for protecting resources for future generations.
The intern would help coordinate and lead on ground inspections of proposed surface disturbing activities associated with oil and gas development and/or other land uses. This includes well pad locations, roads, pipelines and other activities needed to produce oil and gas. The intern would help conduct field inspections of oil and gas operations and/or surface use authorization for the purpose of determining companies with applicable laws and regulations, lease terms, onshore oil and gas orders. The intern would communicate daily with a variety of individuals to resolve land use conflicts between proposed land uses and other resource mandates.
Burns District Office: Hines OR
Develop a restoration plan for the Mud Creek Allotment. The Mud Creek Allotment is one of four allotments that has received a large amount of external attention due to being one of the allotments previously permitted to Hammond Ranches, Inc. Their permit was not renewed following a conviction for arson on BLM-administered land and has been the focus of multiple lawsuits. Through BLM attempts to reallocate grazing within these allotments, the condition of Mud Creek Allotment has been a major complaint in litigation. This allotment was burned in 2006 and restoration was limited. Currently it has areas dominated by invasive annual grasses and lacks the shrub component important to Greater Sage-Grouse and other wildlife. Restoration of this allotment is important at many different levels and has multiple potential partners including the Burns Paiute Tribe, EcoSource Native Seed & Restoration, Eastern Oregon Agricultural Research Center, The Nature Conservancy, Backcountry Hunters and Anglers, Sage-Grouse Initiative, and Oregon Department of Fish & Wildlife. Intern will be responsible for scheduling and facilitating meetings among various groups, complete site visits, research restoration options, Identify NEPA needs, and present information.
Mandatory Requirements:
Must be a Currently Enrolled in undergraduate or graduate degree program. Recent graduates are not eligible for DHA positions.

Must be a U.S. Citizen

Ability to undergo a federal criminal history check

ACE Members must verify that they are fully vaccinated for Covid-19 or have requested and been granted a medical or religious exemption to vaccination by the time they start their term.
Preferred Skills:
Coursework in range, wildlife, habitat...etc studies

Familiarity with ecological processes

Experience with field work

GIS

Effective oral and written communication skills

Strong organizational skills

Ability to function independently and with a team

Strong work ethic

Passion for public lands

Understanding of BLM Multiple Use Policies
Selection Criteria: Please note that this specific program is intended as opportunities for those who identify as individuals from diverse and underrepresented communities. All applications will be reviewed and rated according to the following criteria: relevant educational and work experience, oral and written communication skills, maturity, professionalism, technical knowledge and expertise, evidence of adaptability and adventurousness, and ability to work effectively with diverse audiences. Selected candidates will undergo a background check before beginning their assignment. The intern must be willing to represent ACE and the BLM in a professional, positive, and enthusiastic manner.
SUBMISSION OF APPLICATION
To Apply:
Please submit your application using the APPLY NOW section located on the upper right hand corner of the position listing on our website here: https://usaconservation.applicantpool.com/jobs/607964.html
To be considered, we require ALL the items listed below. Applications will be reviewed as we receive them, so we recommend applying immediately.
Cover letter

Resume

Copy of unofficial transcripts

Explicitly state which locations you want to be considered for.
If you have any questions regarding this position, please feel free to contact the Program Manager, Josh Haussler, at 385-226-0080 or jhaussler@usaconservation.org
EEO: American Conservation Experience provides equal employment opportunities (EEO) to all employees and applicants for employment without regard to race, color, religion, sex, national origin, age, disability or genetics. In addition to federal law requirements, American Conservation Experience complies with applicable state and local laws governing non-discrimination in employment in every location in which the company has facilities.
Current Openings for DHA BLM Range Technicians Jobs at American Conservation Experience - EPIC
Below are some job listings at American Conservation Experience - EPIC that match the common job title you have selected.
| Opportunity Title | Agency | Location | Employment Type | Program |
| --- | --- | --- | --- | --- |
Sorry, we have no current opportunities. Thanks for your interest and please check back on this site for changes.
To view other job opportunities in our organization, click here: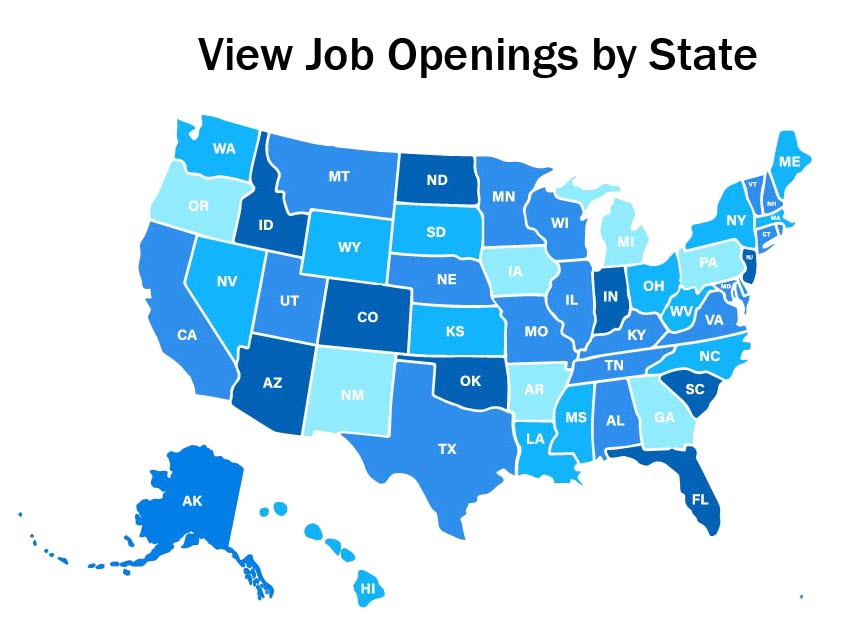 Want to be notified each time a new opportunity is posted? Click here! Subscribe by email to American Conservation Experience - EPIC
 Subscribe in a reader