DHA BLM Wildlife Technicians Jobs at American Conservation Experience - EPIC
Sample DHA BLM Wildlife Technicians Job Description
DHA BLM Wildlife Technicians
Summary: American Conservation Experience, a Non-Profit Conservation Corps, in partnership with the Bureau of Land Management is seeking Wildlife Technicians - Direct Hire Authority Interns interested in dedicating at least 11 weeks in support of BLM. This internship opportunity is intended to provide individuals from diverse and underrepresented backgrounds professional experience and exposure to public service and lands management. These internships are only available to current students continuing enrollment beyond this summer.
A Direct-Hire Authority (DHA) internship is perhaps the most effective tool currently available to agencies seeking to expedite the hiring of qualified people in positions that must be filled quickly. It is a competitive and rigorous project based internship. The Bureau of Land Management (BLM) and ACE EPIC are looking to engage the next generation of conservation stewards. The program will raise awareness of our public lands, their accessibility, and the need for the community's involvement in their preservation.
Please apply ASAP! The deadline for applications is March 10th.
For more information about BLM DHA internships, please visit https://www.blm.gov/careers/students-and-grads/direct-hire-program
**Please note: Direct Hire Authority must be utilized within two years of graduation. I.E. If you are due to graduate in May 2022, then you must utilize your DHA before May 2024, even though the internship ends September 2021.
Start Date: See Below
End Date: See Below
Duration: 11 weeks
Compensation: $600-$700/wk. Compensation is dependent on education level (Undergraduate/Graduate). Relocation funds are available to those who qualify.
Positions and Locations:
Marina, CA
Start: May, End: July
The intern(s) will conduct pre-listing surveys for the foothill yellow-legged frog, a common species at our Clear Creek Management Area and nearby parcels. Surveys will help determine if listing is warranted and possibly preclude listing.
El Centro, CA
Start: April, End: June
The El Centro Field Office proposes to host a Resource Assistant Intern to complete an avian survey project; gathering and visualizing data on avian species presence and distribution throughout the diverse ecosystems and land designations of the field office. Point count surveys were implemented in the El Centro Field Office in the 1980s, but no resurvey efforts have been completed. Survey locations include priority management areas such as Areas of Critical Environmental Concern (ACECs), Development Focus Areas (DFAs) for renewable energy, designated critical habitat for Threatened and Endangered species, and ecologically unique microphyll woodlands, designated as one of the Audubon Society's Important Bird Areas (IBAs). Successful avian survey project design, implementation, visualization, and interpretation will give BLM land managers the tools and information they need to effectively manage bird populations, conserve species of interest, and inform multiple use projects such as renewable energy development and recreation. Additionally, contemporary data will allow BLM to assess how land use projects and ecological changes since the 1980s have influenced the health and distribution of avian species within the El Centro Field Office, which has management implications throughout the California Desert District.
Grand Junction, CO
Start: June, End: August
The Grand Junction Field Office (GJFO) has completed numerous vegetation and fuels treatments over the years. The office needs to take a comprehensive approach to reviewing the existing treatments to determine what areas need follow up treatments. The GJFO also needs to determine the highest priority areas for completing new habitat treatments that would benefit mule deer, elk, sage-grouse, and other priority species. The GJFO needs to work in cooperation with Colorado Parks and Wildlife (CPW), the United States Fish and Wildlife Service (USFWS), and possibly Native American tribes to identify and prioritize these areas. This comprehensive planning will enable the BLM to focus work in areas that will have the largest benefit for wildlife.
Idaho Falls, ID
Start: May 15th, End: August 15th
Big Game Migration Routes Impediment Survey and Report for the Big Desert-Mountain Valley Complex (Idaho State Action Plan Ver. 3.0 2020).
Over the past several years an effort to identify and replace woven wire fences on public lands within big game migration corridors has progressed, with several projects implemented to replace fences with wildlife friendly designs. As more big game telemetry data has become available through cooperation with IDFG, a need to expand the effort has been identified. The primary benefit of the project would be to document potential impediments to big game seasonal movements and focus future project implementation to reduce risk of wildlife injury and/or entanglement in woven wire or other poorly designed fences. Deer, elk, moose, and pronghorn are all capable of jumping fences, but barbed-wire can snag animals and tangle legs, especially if wires are loose or spaced too closely together. The potential for mortalities increases in migration routes simply because of the increased volume of crossing attempts. Woven sheep wire when topped with one or more strands of barbed-wire becomes a complete barrier, especially for fawns, calves, pronghorn and other animals that are incapable or unwilling to jump over such a fence. Separated from their mothers, young could starve, or be more susceptible to predation. Animals trying to leap a woven-wire fence topped 2 strand with barbed-wire are even more likely to tangle a leg between the top barbed-wire and the stiff woven net-wire. A re-emphasis has been identified through natural resource managers in western states to improve permeability especially for big game species that travel large distances between summer and winter ranges.
The intern would navigate to public lands within migration route areas of concern identified by staff wildlife biologist. They would locate and document impediments, primarily fence construction and condition, with accompanying notes and photographs. Appropriate field gear would be provided. Upon completion of the inventory, the intern will consolidate field data into a specialist report and provide a sound and reasoned prioritization of implementation for replacement or reconstruction that will be used by staff wildlife biologist in competing for future funding opportunities. Long term, these efforts will further reduce hazards faced by migrating ungulates across the landscape, aiding in the health and sustainability of our wildlife resources.
Mandatory Requirements:
Must be a Currently Enrolled in undergraduate or graduate degree program. Recent graduates are not eligible for DHA positions.

Must be a U.S. Citizen

Ability to undergo a federal criminal history check

ACE Members must verify that they are fully vaccinated for Covid-19 or have requested and been granted a medical or religious exemption to vaccination by the time they start their term.
Preferred Skills:
Effective oral and written communication skills

Strong organizational skills

Avian ID (El Centro)

Herpetology (Marina)

Drive 4WD

GIS

Ability to function independently and with a team

Strong work ethic

Passion for public lands

Understanding of BLM Multiple Use Policies
Selection Criteria: Please note that this specific program is intended as opportunities for those who identify as individuals from diverse and underrepresented communities. All applications will be reviewed and rated according to the following criteria: relevant educational and work experience, oral and written communication skills, maturity, professionalism, technical knowledge and expertise, evidence of adaptability and adventurousness, and ability to work effectively with diverse audiences. Selected candidates will undergo a background check before beginning their assignment. The intern must be willing to represent ACE and the BLM in a professional, positive, and enthusiastic manner.
SUBMISSION OF APPLICATION
To Apply:
Please submit your application using the APPLY NOW section located on the upper right hand corner of the position listing on our website here: https://usaconservation.applicantpool.com/jobs/607964.html
To be considered, we require ALL the items listed below. Applications will be reviewed as we receive them, so we recommend applying immediately.
Cover letter

Resume

Copy of unofficial transcripts

Explicitly state which locations you want to be considered for.
If you have any questions regarding this position, please feel free to contact the Program Manager, Josh Haussler, at 385-226-0080 or jhaussler@usaconservation.org
EEO: American Conservation Experience provides equal employment opportunities (EEO) to all employees and applicants for employment without regard to race, color, religion, sex, national origin, age, disability or genetics. In addition to federal law requirements, American Conservation Experience complies with applicable state and local laws governing non-discrimination in employment in every location in which the company has facilities.
Current Openings for DHA BLM Wildlife Technicians Jobs at American Conservation Experience - EPIC
Below are some job listings at American Conservation Experience - EPIC that match the common job title you have selected.
| Opportunity Title | Agency | Location | Employment Type | Program |
| --- | --- | --- | --- | --- |
Sorry, we have no current opportunities. Thanks for your interest and please check back on this site for changes.
To view other job opportunities in our organization, click here: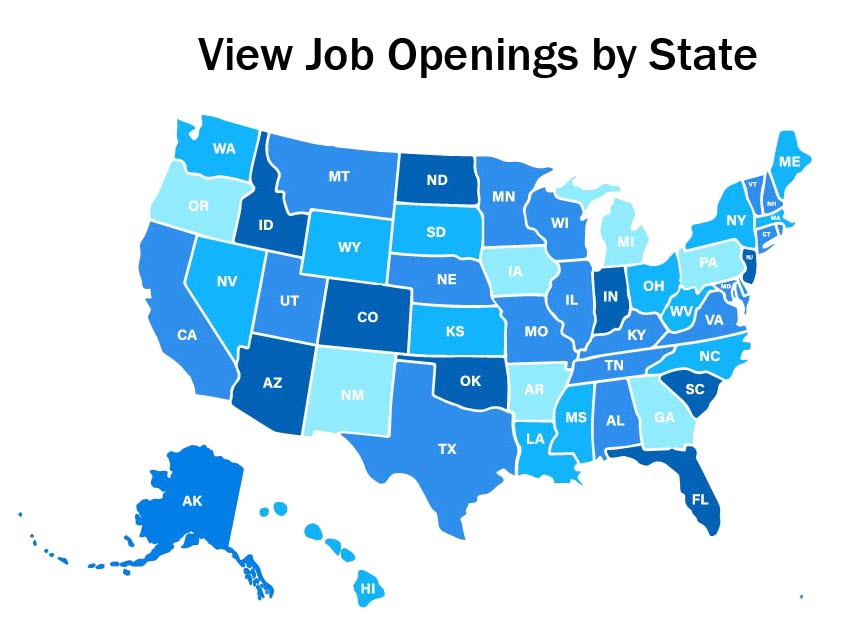 Want to be notified each time a new opportunity is posted? Click here! Subscribe by email to American Conservation Experience - EPIC
 Subscribe in a reader