Environmental Education Member USFWS Southeast Louisiana Refuges Complex, LA Jobs at American Conservation Experience - EPIC
Sample Environmental Education Member USFWS Southeast Louisiana Refuges Complex, LA Job Description
Environmental Education Member - USFWS Southeast Louisiana Refuges Complex, LA
Environmental Education Member - USFWS Southeast Louisiana Refuges Complex, LA
ACE EPIC placements provide recent young adult graduates with focused, hands-on opportunities to work alongside and under the guidance of agency mentors as they apply their knowledge of resource management on their path to becoming the next generation of resource and land managers.
Summary: American Conservation Experience, a non-profit youth and young adult conservation corps in partnership with the U.S. Fish and Wildlife Service (FWS), is seeking an Environmental Education Member to contribute to urban outreach and environmental education efforts alongside U.S. Fish and Wildlife Service Staff. During this term, the ACE member will develop environmental education programs and deliver these programs to students at the refuge and at urban schools near the Southeast Louisiana Refuges Complex.
For more information about ACE, please visit: www.usaconservation.org.
Start Date:September 2022
End Date: 32 weeks later
**32-week commitment required**
Location: Southeast Louisiana Refuges Complex, LA
Nine Southeast Louisiana Refuges are part of a rich ecological system which includes marshes, pine and bottomland hardwood forests, lakes, barrier islands, swamps and bayous. Ranging from the marshy delta at the mouth of the Mississippi, to the wetlands that help protect New Orleans from hurricanes and provide a nursery to the fisheries that support the region's food economy, to the wild bayous of the Atchafalaya Basin; the Southeast Louisiana National Wildlife Refuges preserve wildlife, habitat, and recreation opportunities representative of this unique part of the country.
All of the Southeast Louisiana National Wildlife Refuges are open to public visits for nature-based recreational enjoyment. Priority public uses are hunting, fishing, wildlife observation, wildlife photography, environmental education, and interpretation.
For more information about the Southeast Louisiana Refuges Complex please visit: https://www.fws.gov/refuge/big_branch_marsh/About_the_Complex.html
Age Requirements: Funding for many ACE positions is provided by a federal program designed specifically for the employment of youth and young adults and therefore is subject to minimum and maximum age requirements.
Work Schedule: Duties will primarily be carried out 8am to 4pm 5 days per week. Bi-weekly totals should not exceed 80 hours. A flexible work schedule may be required, which could involve work performed outside of normal work hours including on weekends. Time off for federal holidays is granted, and additional requests for time off should be directed to ACE and the FWS for approval.
Living Allowance: The ACE Member is expected to contribute approximately 40 hours/week and will receive a living allowance of $300/week to offset the costs of food and incidental expenses, dispersed bi-weekly.
Housing: ACE members will be accommodated in Refuge housing at no cost for the duration of the internship. If applicants reside within a 50 miles of the Lacombe office housing will not be offered, but a mileage stipend can be negotiated.
AmeriCorps: This position may be eligible for a 900-hour AmeriCorps Education Award ($3,097.50) upon successful completion of service hours. Additional enrollment and volunteer service is required.
Public Land Corps (PLC) Non-competitive Hiring Authority: Members serving on this project may be eligible to receive a Department of the Interior (DOI) PLC non-competitive hiring authority certificate upon completion of their term of service. Eligible members must meet standard requirements of completing at least 640 hours (16 weeks at 40 hours/week) and utilize their certificate when applying for qualifying federal positions within 2 years of receipt and before the age of 31. More information can be provided upon request.
Position Description:
This individual placement is meant to facilitate personal growth and professional development and promotes exposure to land management agencies and networking with agency professionals. These experiential learning opportunities will be hands-on, engaging, culturally relevant and utilizes resources in the local community and environment. The position is responsible for supporting the implementation of curriculum through presenting programs, fostering partnerships, assisting in the planning of logistics, co-teaching and leading. The position will support the USFWS mission of habitat enhancement and maintenance for endangered species through the use of prescribed fire education, as an additional component.
Primary Duties include:
prepare and present on-and off-site environmental education programs for a variety of audiences

develop and present a variety of interpretive programs including orientations and guided hikes for a variety of public audiences or school groups

assist with the management of wildlife-dependent recreation opportunities such as hunting, fishing, wildlife observation, wildlife photography, environmental education and interpretation

use verbal and written communication to effectively implement community engagement

develop or revise environmental education and interpretive materials (e.g. brochures, web content, exhibits and signs)

draft a variety of written materials including news releases, articles, correspondence and event flyers

assist in the operation of a visitor center.
Physical Requirements: This position may require physical exertion such as walking long distances over wet and rough surfaces while carrying up to 40 lbs.; bending, crouching, stooping, lifting or reaching. Hand and finger dexterity and physical coordination may involve fine and precise procedures, delicate adjustments or exact measurements.
Environmental Conditions/Hazards: The ACE member may encounter environmental conditions/hazards including extreme heat or cold, rocky terrain, swamp or wetland conditions, biting insects, and potentially dangerous wildlife. The member is expected to conduct duties in a safe and orderly manner so as not to endanger self, fellow staff/members or resources.
Vehicle and Equipment Use/Safety: If a vehicle is required for the accomplishment of the duties, one will be provided by the FWS or ACE. Any tools required for the accomplishment of the duties will be provided by the FWS. Use of personal protective equipment (PPE), typically provided by the FWS, will be mandatory for any activity that requires it. Strict adherence to FWS and ACE equipment training, certification and safety protocols is required.
Qualifications:
Required:
Willing and able to represent ACE and the partner organization in a professional, positive, and enthusiastic manner.

Ability to be both self-directed/work alone, and be a positive, contributing member of a group.

U.S. Citizen or Permanent Resident

A valid driver's license and an insurable driving record (documentation to be provided upon request).

Willing to undergo and must pass required criminal history checks.

Ability to perform the essential duties of the position with or without reasonable accommodation.
Preferred:
Competitive applicants for this position can hold a minimum of a high school diploma or GED and/or have interest in subject areas such as

natural resources, biology, ecology or a related subject.

Excellent oral and written communication skills.

Ability and willingness to develop and conduct interpretive and educational programs.

Deep interest in working with students and visitors of all ages in interpretive and educational programming.
To Apply: Please submit your resume and a cover letter demonstrating your interest and experience, and contact information for three professional/academic references to the online application page for this position here: https://usaconservation.applicantpool.com/jobs/.
NOTE: Early consideration will be given as applications are received. This position may close at any time. If you have any questions regarding this position please feel free to contact ACE EPIC USFWS Division Support Specialist, Madison Ficca, mficca@usaconservation.org, (813) 394-3638.
Vaccination Requirement: ACE Members must verify that they are fully vaccinated for Covid-19 or have requested and been granted a medical or religious exemption to vaccination by the time they start their term.
EEO: American Conservation Experience provides equal employment opportunities (EEO) to all employees and applicants for employment without regard to race, color, religion, sex, national origin, age, disability or genetics. In addition to federal law requirements, American Conservation Experience complies with applicable state and local laws governing non-discrimination in employment in every location in which the company has facilities.
Current Openings for Environmental Education Member USFWS Southeast Louisiana Refuges Complex, LA Jobs at American Conservation Experience - EPIC
Below are some job listings at American Conservation Experience - EPIC that match the common job title you have selected.
| Opportunity Title | Agency | Location | Employment Type | Program |
| --- | --- | --- | --- | --- |
Sorry, we have no current opportunities. Thanks for your interest and please check back on this site for changes.
To view other job opportunities in our organization, click here: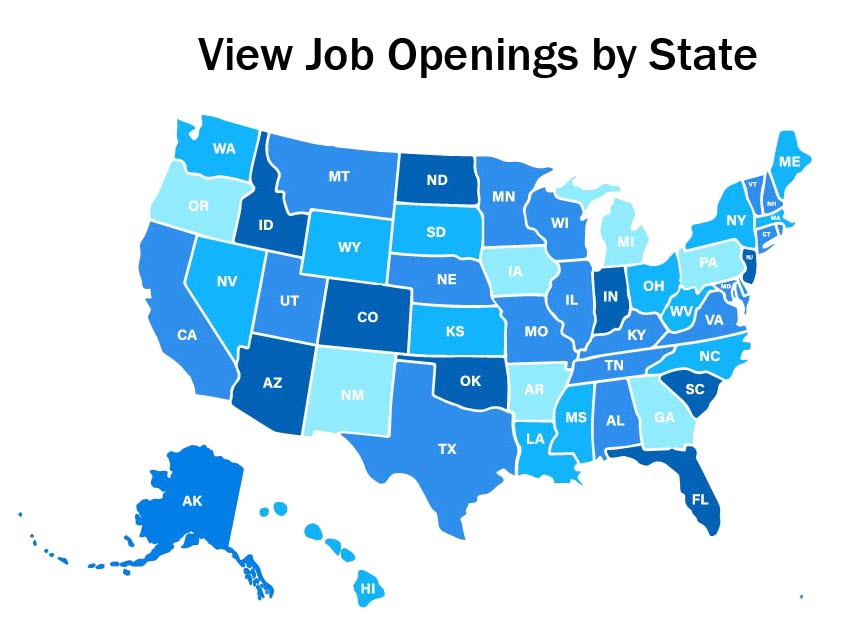 Want to be notified each time a new opportunity is posted? Click here! Subscribe by email to American Conservation Experience - EPIC
 Subscribe in a reader