Fisheries Biology Team Members, San Joaquin River Jobs at American Conservation Experience - EPIC
Sample Fisheries Biology Team Members, San Joaquin River Job Description
Fisheries Biology Team Members, San Joaquin River
Summary: American Conservation Experience, a Nonprofit Conservation Corps, in partnership with the U.S. Bureau of Reclamation's Fisheries and Wildlife Resources Group is seeking Two Fisheries Biology Team Members to assist with juvenile Chinook salmon monitoring in the San Joaquin River near Fresno, California. This opportunity is intended for enthusiastic, early-career professionals with an interest in fisheries, wildlife, natural resource management, or a closely related field.
Start Date: 11/07/2022
End Date: 06/02/2023 * 30 wk commitment required
Location: Fresno, CA and surrounding San Joaquin River Valley
Project Website:
To learn more about the US Bureau of Reclamation, please visit: https://www.usbr.gov
To learn more about the San Joaquin River Restoration Program's (SJRRP) comprehensive long-term efforts to restore flows to the San Joaquin River and restore a self-sustaining Chinook salmon fishery, please visit http://www.restoresjr.net
To learn more about ACE EPIC Program, please visit: www.usaconservation.org
Living Allowance: The member will receive a living allowance of $700/wk for food and incidentals, dispersed bi-weekly. Additionally a Relocation Allowance of up to $100 will be available for travel to site.
Housing: Not provided, Members are responsible to find their own housing. However, a Housing Allowance of up to $400/month will be available.
Scheduling: The duration of the position will be dependent on stochastic environmental conditions and the number of work hours may range between 35-45 hours/week. The majority of work related activities will occur between 7am - 5pm. However, weekend work and hours outside of a normal business day (early morning, late-evening, and additionally some night work for sampling) will be required. Weekly work schedules will not be standardized, and may be adjusted based on project needs and priorities.
Training:
Duties for this position:
Primary duties will include assisting with fish sampling, habitat and water quality monitoring, and maintenance of multiple rotary screw traps on the mainstem San Joaquin River downstream of Friant Dam.

Members will assist with fish husbandry, fish marking, and rotary screw trap efficiency testing (mark-capture experiments). This includes maintenance and repair of all equipment necessary for these duties.
In addition to these primary duties, members may be asked to participate in other fisheries monitoring activities on the San Joaquin River, which may require some minimal travel (< 2 hr) for short durations. This includes riparian corridor revegetation pilot study monitoring and maintenance on the San Joaquin River.

Maintain accurate and detailed field records and enter data promptly and accurately

Other duties as assigned
Qualifications: Candidates must read, write, and speak English at a level required for successful job performance; follow directions and practice ethics of professional conduct; maintain professional working relationships with clients, land owners, and other groups/agencies; and collect, record, and organize data and field observations efficiently and accurately. Must have willingness to work irregular hours, including weekends and holidays, to travel in performing work, and to do routine work with an interest to learn.
Special Physical Requirements: Candidates must be proficient swimmers, able to lift and carry objects exceeding 40 lbs for short distances (< 1 mi) and durations (< 15 min), hike in waders up and down hills for distances not exceeding 1 mile, and must be willing to work in inclement weather (i.e., cold and rain) and in adverse conditions (i.e., outside, in the water) on rough and unstable terrain.
ACE Requirements:
Members must be US citizen or Permanent Resident, as required to comply with U.S. government contracts

Willing and able to represent ACE and the partner organization in a professional, positive, and enthusiastic manner.

Ability to be both self-directed/work alone, and be a positive, contributing member of a group.

A valid driver's license and an insurable driving record (documentation to be provided upon request).

Willing to undergo and must pass required criminal history checks.

Ability to perform the essential duties of the position with or without reasonable accommodation.

ACE Members must verify that they are fully vaccinated for Covid-19 or have requested and been granted a medical or religious exemption to vaccination by the time they start their term.

To learn more about eligibility requirements,

please visit our website here

.
USBR Requirements:
Knowledge of fisheries, wildlife populations, and natural sciences

Ability to work independently as well as part of small teams

Writing skills with an understanding of basic grammar, punctuation, and spelling

Ability to effectively communicate with supervisor and coworkers

Flexibility

Ability to work in very hot, humid, and buggy conditions

Willing to work varying hours including before sunrise or at night

Ability to record accurate field data, attention to detail

Familiarity with Microsoft Office software

Basic mechanical skills

Ability and willingness to undergo a Federal criminal background check

Passion for field work and working with fish and wildlife

Must take all measures possible to

ensure the safety of yourself and others

and understand all safety precautions involved
Preferred:
Education in fisheries, wildlife ecology, management, or conservation science

Experience conducting aquatic and biological surveys

Experience in fisheries monitoring

Basic GPS and GIS skills

Local candidates preferred but not required
Additional Desirable Qualifications: Ability to accurately identify fishes of the San Joaquin River and a basic understanding of general fisheries biology concepts and water quality monitoring equipment (e.g., YSI Multiparameter Sonde, Marsch-McBirney Flow Meter, Hach Turbidimeter) operation and maintenance is beneficial, but not critical to these positions. In addition, selected members will be expected to meet the necessary requirements and training to drive a government vehicle, and must review and sign project specific job hazard analyses prior to working.
Position Risks: Data collection efforts, and the necessity for these positions, is largely dependent on suitable environmental conditions that will permit juvenile salmon sampling, as well as successful spawning and production of hatchery reared and released adult salmon in the San Joaquin River. Juvenile salmon monitoring will not occur if environmental conditions (i.e, river flows) are not suitable for sampling gear or pose a safety risk or if hatchery-released adult salmon fail to spawn successfully.
To Apply: Please submit your resume, a cover letter demonstrating your interest and experience, and contact information for three professional/academic references to the online application page for this position here: https://usaconservation.applicantpool.com/jobs/.
Early consideration will be given as resumes are received. This position may close at any time. If you have any questions regarding this position please feel free to contact Member Manager Celia Demers cdemers@usaconservation.org.
EEO: American Conservation Experience provides equal employment opportunities (EEO) to all employees and applicants for employment without regard to race, color, religion, sex, national origin, age, disability or genetics. In addition to federal law requirements, American Conservation Experience complies with applicable state and local laws governing non-discrimination in employment in every location in which the company has facilities.
Current Openings for Fisheries Biology Team Members, San Joaquin River Jobs at American Conservation Experience - EPIC
Below are some job listings at American Conservation Experience - EPIC that match the common job title you have selected.
| Opportunity Title | Agency | Location | Employment Type | Program |
| --- | --- | --- | --- | --- |
Sorry, we have no current opportunities. Thanks for your interest and please check back on this site for changes.
To view other job opportunities in our organization, click here: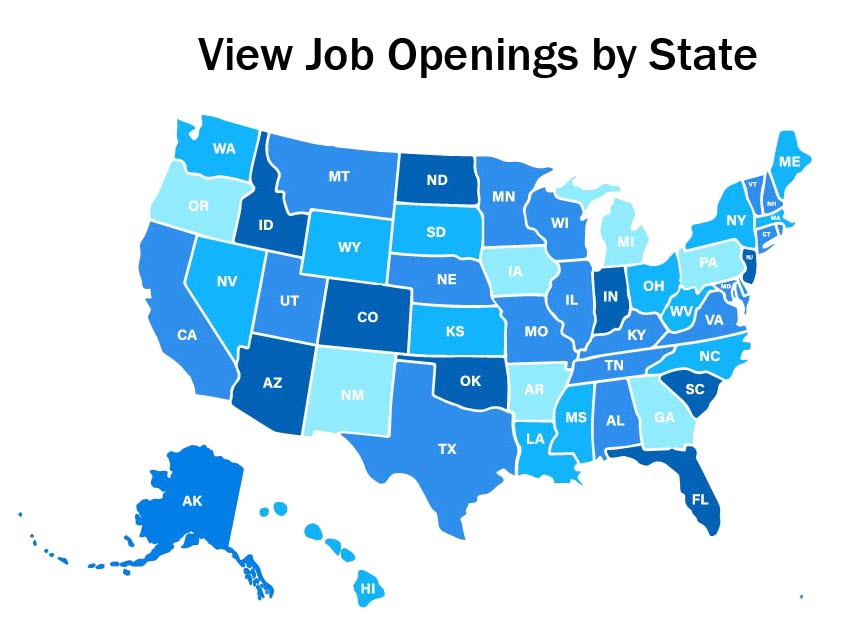 Want to be notified each time a new opportunity is posted? Click here! Subscribe by email to American Conservation Experience - EPIC
 Subscribe in a reader