GBUAPCD Jobs at American Conservation Experience - EPIC
Sample GBUAPCD Job Description
GBUAPCD
Summary: American Conservation Experience (ACE), a nonprofit Conservation Corps, in partnership with the Great Basin Unified Air Pollution Control District (GBUAPCD), is seeking a Program Coordinator Individual Placement for one year to assist with the Keeler Dunes Dust Control Project.
This opportunity is intended for enthusiastic professionals with a background in environmental science, biology, ecology, or a closely related field, with a deep interest in jointly advancing their career goals and the restoration and mitigation of land associated with fugitive dust emissions.
Start Date:  July 1st, 2020 (Please note that the start date is somewhat flexible but that the successful intern should start at least a week prior to the beginning of the summer season ACE crew. It is anticipated that the ACE crew will start summer work around July 8, 2020)
End Date:  June 30, 2021
Location: Keeler, California
The Great Basin Unified Air Pollution Control District (GBUAPCD) is a California regional government agency that works to protect the people and the environment of Alpine, Mono and Inyo Counties from the harmful effects of air pollution.
GBUAPCD's purpose is to enforce federal, state and local air quality regulations and to ensure that the federal and state air quality standards are met in the District. These standards are set to protect the health of the public from the effects of air pollution.
To meet these standards GBUAPCD enforces those federal laws delegated to it, state laws on stationary sources of pollution, and pass and enforce its own regulations as they become necessary.
For more information on the Great Basin Unified Air Pollution Control District, please visit:
You can also visit www.usaconservation.org for more information about ACE and the EPIC program.
Compensation: $600 per week living allowance (Stipend) to cover housing, food, and incidentals. Typical workweek will be 8-10 hours/day, 4-5 days/week. Housing is not provided. Intern will be responsible for obtaining their own housing and transportation to and from work site.
Position Description:
GBUAPCD is conducting a dust control project in the Keeler Dunes designed to re-establish a stable vegetated dune system in an area that directly impacts the air quality in the nearby community of Keeler. The internship position would primarily involve work related to the Keeler Dunes Dust Control Project including assistance with field oversight of ACE crews during seasonal work events, general maintenance and operational work in the project, operation and data collection of sand motion and wind monitoring sites, and plant monitoring. The work schedule for the position is somewhat flexible except during season work events when the intern will be expected to work the same schedule as the ACE crew. Other duties may include working with GBUAPCD staff on monitoring sites and activities related to the Owens Lake Dust Control Mitigation Project being implemented on the bed of Owens Lake. GBUAPCD is looking for a motivated, enthusiastic person that can perform a wide variety of work tasks and is capable of learning quickly and problem solving in the field.
Training: Training will be provided on skills needed to perform expected work tasks. Training will also be provided on the operation and maintenance of scientific instruments at GBUAPCD-operated air, meteorological, and sand motion monitoring sites.
Qualifications: Applicants should have a bachelor's or master's degree in environmental science, biology, ecology, or related field OR demonstrated experience to perform the required work duties. Resumes and cover letters must show detailed key project experiences.  
Required:
ACE Requirements
Ability and willingness to undergo a federal criminal background check is required

Must have a valid driver's license, clean driving record with ability to provide required documentation; (Driving record checks will be completed during on-boarding process. (Interns must be 21+ to drive ACE/Agency vehicles)
GBUAPCD Requirements
Ability to work alone or in a small group with minimal supervision

Ability to organize and direct work crew in project activities

Self-motivation, enthusiasm and ability to work hard

Experience and/or ability to learn use of GPS unit

Database management and ArcGIS software experience

Experience in use of database, word processing and spreadsheet software

Experience with or the ability to learn operation and maintenance of scientific electronic instruments and equipment

Must be able and willing to work outdoors and be capable of lifting 50 lbs.

Must be able to take initiative, work independently, and participate in collaborative efforts

Must be able to communicate clearly and concisely with staff from GBUAPCD
Preferred Skills:
Problem solving/troubleshooting

Willingness to ask questions

Confident knowledge of limitations (both personal and situational) and when to ask for assistance

Ability to be flexible and juggle multiple tasks

Ability to learn new tasks quickly

Self-motivation and enthusiasm

Creativity
Selected candidates must be willing to represent ACE and the GBUAPCD in a professional, positive, and enthusiastic manner.  ACE reserves the right to require drug testing.
**This position is subject to change/close at any time**
To Apply: Please submit a thoughtful resume and cover letter along with 3 professional references using the APPLY NOW section, located on the upper right hand corner of the position listing on our website here: https://usaconservationepic.applicantpool.com/jobs/
NOTE: Early consideration will be given as applications are received. If you have any questions regarding this internship opportunity, please contact ACE EPIC Member Manager, Erin Mounce at emounce@usaconservation.org
EEO: American Conservation Experience provides equal employment opportunities (EEO) to all employees and applicants for employment without regard to race, color, religion, sex, national origin, age, disability or genetics. In addition to federal law requirements, American Conservation Experience complies with applicable state and local laws governing non-discrimination in employment in every location in which the company has facilities.
Current Openings for GBUAPCD Jobs at American Conservation Experience - EPIC
Below are some job listings at American Conservation Experience - EPIC that match the common job title you have selected.
| Opportunity Title | Agency | Location | Employment Type | Program |
| --- | --- | --- | --- | --- |
Sorry, we have no current opportunities. Thanks for your interest and please check back on this site for changes.
To view other job opportunities in our organization, click here: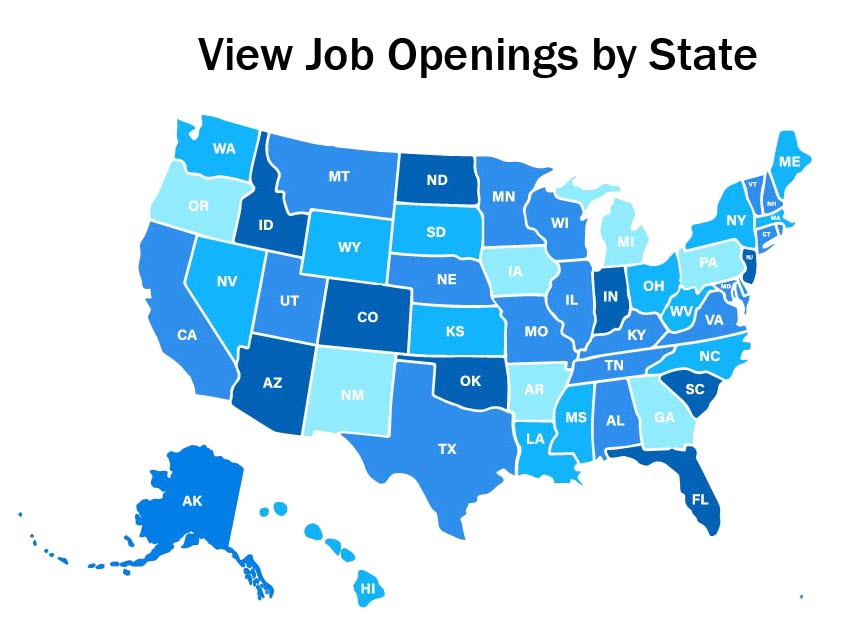 Want to be notified each time a new opportunity is posted? Click here! Subscribe by email to American Conservation Experience - EPIC
 Subscribe in a reader