Habitat Restoration Member Cuyahoga Valley National Park Jobs at American Conservation Experience - EPIC
Sample Habitat Restoration Member Cuyahoga Valley National Park Job Description
Habitat Restoration Member - Cuyahoga Valley National Park
American Conservation Experience, a nonprofit Conservation Corps, in partnership with the National Park Service (NPS), is seeking TWO Habitat Restoration Members to contribute to restoring habitat and managing native and non-native plants alongside Cuyahoga Valley National Park staff.
For more information about ACE, please visit: www.usaconservation.org.
Start Date: May 2022
End Date: 26 weeks from the start date
*A 26-week minimum commitment is required*
Location: Cuyahoga Valley National Park
Cuyahoga Valley NP protects 33,000 acres surrounding the Cuyahoga River between Cleveland and Akron in northeast Ohio. The park's mission is to preserve and protect the historic, scenic, natural, and recreational values of the Cuyahoga River Valley for public use and enjoyment and to maintain open space in an urbanized environment. The park is dominated by deciduous forest but also supports meadows, wetlands, and farming. More than 53% of the park is considered a functional riparian area. Summers are moderately warm with average temperatures in the 70's and 80's but with occasional warm spells in the 90's. Winters are moderately cold with average temperatures in the 20's and 30's; heavy snowfall is not unusual.
For more information regarding the Cuyahoga Valley National Park or area, visit the park's website at www.nps.gov/cuva.
Living Allowance: The ACE Member is expected to contribute ~40 hours/week and will receive a living allowance of $350/week to offset the costs of food and incidental expenses, dispersed bi-weekly.
Housing: ACE members will be accommodated in provided housing for the duration of the term.
AmeriCorps: This position may be eligible for a 900-hour AmeriCorps Education Award ($3,172.50) upon successful completion of service hours. Additional enrollment steps are required.
Position Description: The Habitat Restoration Members will work as a part of the park's habitat-restoration crew, alongside park staff and volunteers. Exotic-plant management, including use of mechanical and chemical control, is a high priority, particularly during summer months. The ACE Members also will assist with all phases of habitat restoration, including collecting native seeds and cuttings; propagating native plants at the park's greenhouse and nursery; preparing sites for revegetation; and planting native plants at restoration sites. Many projects, including exotic-plant control and reforestation, will be completed in coordination with large groups of volunteers. Other projects occasionally may require independent, solitary work. ACE Members may travel to the U.S. Department of Agriculture's Plant Material Center in upstate New York to clean seeds collected throughout the year. Depending on timing and personal interest, the ACE Members will also have opportunities to assist on other park projects, such as coyote surveys, deer surveys, butterfly surveys, vegetation monitoring, and wetland monitoring.
This individual placement is meant to facilitate professional development and promotes exposure to land management agencies and networking with professionals. This could include gaining experience in different conservation fields and shadowing different work groups.
Project Background and Objectives: Cuyahoga Valley National Park is a member of the Heartland Inventory & Monitoring Network, fifteen parks in the Midwest sharing resources and professional expertise to inventory and monitor natural resources. Inventory and monitoring builds a strong scientific foundation for the management and protection of natural resources in National Parks. While the inventory program provides a snapshot of the natural resources in a park, monitoring tracks the health of the natural resources across time. Effective monitoring programs alert park managers about changes - both positive and negative - in a timely way so they can make in-formed decisions to protect resources.
Educational/Recreational Opportunities: Excellent recreational and educational opportunities are available near Cuyahoga Valley National Park, including hiking and biking trails, numerous restaurants and theaters, nearby shopping, easy access to Lake Erie and multiple universities and colleges.
Training Provided: The park will provide training to ACE Members in:
identifying plants;

understanding methods and managing exotic plants with potential to become a state-certified applicator;

using GIS and GPS technology;

propagating native plants;

safely using chainsaws and other tools to manage exotic plants and restore habitat; and

potential for certification in basic wildland-firefighting techniques, including possible participation during use of prescribed fire at the park.
Public Land Corps Hiring Authority: 
Members serving under this agreement may be eligible for a hiring authority upon completion of their term of service.
Qualifications:
Required
Members must be US citizen or Permanent Resident, as required to comply with U.S. government contracts

Willing and able to represent ACE and the partner organization in a professional, positive, and enthusiastic manner.

Ability to be both self-directed/work alone, and be a positive, contributing member of a group.

A valid driver's license and an insurable driving record (documentation to be provided upon request).

Willing to undergo and must pass required criminal history checks.

Ability to perform the essential duties of the position with or without reasonable accommodation.

Must be able and willing to work outdoors, in varying weather conditions, participating in physical labor.

Must possess a personal vehicle or other means of transportation for use during personal time off.

Must be comfortable and willing to use herbicide as part of the position responsibilities.

ACE Members must verify that they are fully vaccinated for Covid-19 or have requested and been granted a medical or religious exemption to vaccination by the time they start their term.
Preferred Skills:
Competitive applicants for this position can hold or be pursuing a minimum of a bachelor's degree and/or have relevant experience in subject areas such as botany, ecology, biology, wildlife, fisheries, entomology, or related discipline.

Experience working outdoors.

Experience identifying and managing native and non-native plants

Experience using GPS and GIS software
To Apply: Please submit your resume, a cover letter demonstrating your interest and experience, and contact information for three professional/academic references to the online application page for this position here: https://usaconservation.applicantpool.com/jobs/. Early consideration will be given as resumes are received. This position may close at any time. If you have any questions regarding this position please feel free to contact NPS Academy Program Manager, Deidra Goodwin, at dgoodwin@usaonservation.org.
EEO: American Conservation Experience provides equal employment opportunities (EEO) to all employees and applicants for employment without regard to race, color, religion, sex, national origin, age, disability or genetics. In addition to federal law requirements, American Conservation Experience complies with applicable state and local laws governing non-discrimination in employment in every location in which the company has facilities.
Current Openings for Habitat Restoration Member Cuyahoga Valley National Park Jobs at American Conservation Experience - EPIC
Below are some job listings at American Conservation Experience - EPIC that match the common job title you have selected.
| Opportunity Title | Agency | Location | Employment Type | Program |
| --- | --- | --- | --- | --- |
Sorry, we have no current opportunities. Thanks for your interest and please check back on this site for changes.
To view other job opportunities in our organization, click here: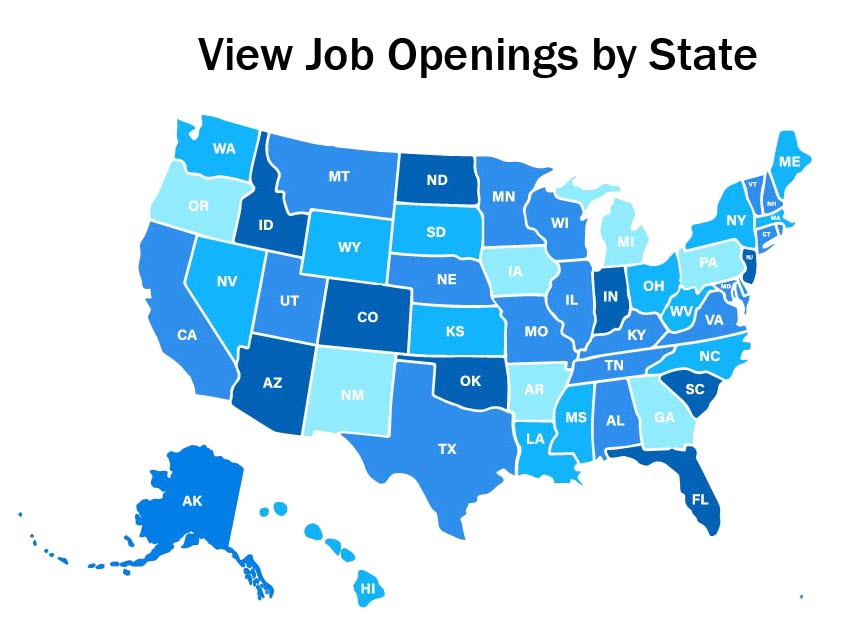 Want to be notified each time a new opportunity is posted? Click here! Subscribe by email to American Conservation Experience - EPIC
 Subscribe in a reader