Interpretation and Education Member Rocky Mountain National Park Jobs at American Conservation Experience - EPIC
Sample Interpretation and Education Member Rocky Mountain National Park Job Description
Interpretation and Education Member- Rocky Mountain National Park
Interpretation & Education Member
Summary: American Conservation Experience, a nonprofit Conservation Corps, in partnership with Rocky Mountain National Park is seeking One Member to serve as an Interpretation and Education Member to assist NPS Staff.
For more information about ACE, please visit: www.usaconservation.org.
Start Date: August 14, 2022
End Date: November 5, 2022 *a 12-week minimum commitment is required *
Location: Rocky Mountain National Park. Grand Lake, CO (Colorado River District). This position is located high in the mountains on the west side of Rocky Mountain National Park. This position is duty stationed out of the Kawuneeche Visitor Center, located at 8700' on the west slope of the continental divide, approximately two miles north of the village of Grand Lake, Colorado. Near the park are a few small rural communities (Grand Lake and Granby being the nearest) with small markets, some shopping, and several restaurants.
Rocky Mountain NP and its surroundings offer outstanding opportunities for a variety of outdoor recreation activities including hiking, camping, backpacking, wildlife viewing, climbing, and fishing. Average summer nighttime temperatures are in the 30s and 40s, daytime highs average 70s with frequent afternoon thunderstorms. Snow can occur also occur on occasion during any month of the year.
There are ample opportunities for social interactions including group potlucks, hikes, karaoke nights, movie nights, paint and craft nights, and other events that are organized by staff. Past interns have had positive comments about the park community and social opportunities.
For more information about the park, please visit https://www.nps.gov/romo.
AmeriCorps: This position may be eligible for a 450-hour AmeriCorps Education Award ($1,678.57) upon successful completion of service hours.
Living Allowance: ACE Member is expected to contribute ~40 hours/week and will receive a living allowance of $400/week to offset the costs of housing, food, and incidental expenses, dispersed bi-weekly.
Housing: Housing will be provided by the park at no additional cost to the selected member.
Park-provided housing is located in the park near Grand Lake, CO- close to the Kawuneeceh Visitor Center. This housing area has multiple units that house permanent and temporary staff. The unit will be a shared two bedroom, two bathroom unit. The member will have a private room and bathroom and share a kitchen, dining, and living area. includes a laundry facility, picnic tables, and fire rings. Cell phone service is typically good from park housing. Internet and Wi-Fi can be purchased through Xfinity or is available nearby at the Kawuneeche Visitor Center, or at the library in the town of Grand Lake.
The units are fully furnished and most are equipped with some dishes, and cooking implements.
Please note that the member may be housed temporarily in other housing outside of the park in the town of Fraser, CO dependent on summer staff length of stay. For this reason, a personal vehicle will be required to travel to the duty station at the Kawuneeche Visitor Center.
Position Description:
This individual placement is meant to facilitate professional development and promotes exposure to land management agencies and networking with professionals. This could include gaining experience in different conservation fields and shadowing different work groups.
Interpretation: assist with visitor orientation and information at the Kawuneeche Visitor Center and on trails. Assist with informal interpretation and short interpretive programs and pop-ups at the Holzwarth Historic Site and within the first mile of popular trails and scenic overlooks. Provide safety messaging and informal interpretation in the evenings during elk rut. May have the opportunity to craft a social media post for the Rocky Mountain National Park social media accounts.
Education: assists with on-site k-12 education programs in the Kawuneeche Valley. Topics of programs include Geology, Ecology, Biology, Local History, Navigation, and Writing. Assist education lead with curriculum and activities updates by inventorying and ordering supplies. May have opportunities to update or develop activities.
Additional Experience: ROMO provides a spectrum of experience intended to grow the Member through field experience and training, assistance integrating into park life, and building strong connections among Members and personnel for future support as they pursue NPS careers. Each Member will be assigned a mentor in their park district who will meet with them regularly to provide insight, help adjust to park life, provide resume and application advice, and assist the Member in creating an individual career development plan.
Onsite park leads will assure that Members are trained sufficiently, whether formally or on the job, to perform up to expectations and they will assign clear tasks and goals. As needed, the park leads will coach, evaluate and council Members. The park leads agrees that the program is developmental and will allow Members to shadow jobs, meet with mentors and participate in trainings during the Members' scheduled work week. ACE staff and the Outreach Program Manager will conduct a workshop for NPS leads/mentors on cultural awareness and coaching Members who are new to the NPS and/or the outdoors.
Physical Demands, Work Environment and Working Conditions:
Physical Demands: Requires frequent sitting, standing, walking, carrying, using hands to handle, feel, indicate directions. Manual dexterity required for use of computer keyboard/mouse and other routine office equipment as well as hand tools and interpretive props. Often required to stoop, kneel, climb stairs, and/or crouch. Must be able to walk over a mile on uneven ground and/or trails with or without reasonable accommodation.
Vision Requirements: Requires close, distance, peripheral and depth perception vision as well as the ability to focus.
Weight Lifted or Force Exerted: Frequently lifts up to 10 pounds, occasionally lifts up to 25 pounds. Sometimes lifts larger loads with another person or assistance from a tool such as a dolly.
Environmental: Approximately 25% of the work will be in a climate controlled, shared office setting or standing at a desk in the climate controlled visitor center. Currently any worked done in a shared office or with the public requires wearing a mask. This policy may be updated before or during the season. The other 75% will be primarily outdoors. Wildlife hazards include moose and elk which move through the meadows adjacent to Holzwarth Historic Site and other popular sites. It is imperative that all staff have situational awareness and give space to wildlife.
Temperatures become cooler and winds stronger at higher elevations in the park. Carrying layers is suggested. We typically see afternoon thunderstorms which pose a hazard at high elevation. During thunderstorms staff must shelter indoors or in a car and should not remain out in the open. The sun is strong and can burn quickly when shade is unavailable. Winter weather sets in early and big winter storms can be experienced in October. Average temperatures in the winter are typically below freezing and range from highs in the 30s to lows down to -10s.
Travel: This position requires nearly daily travel within the first 10 miles into the park, occasional travel of up to 20 miles into the park and rare travel to the east side of the park, a 45 mile and 1.5 hour drive. All driving on duty will be in a government vehicle. Upon being hired the initial background check will require fingerprinting at a facility that may be up to 2 hours from a given residence. This will need to be completed prior to the start date.
Public Land Corps Hiring Authority: Members serving under this agreement may be eligible for a hiring authority upon completion of their term of service.
Qualifications:
Required
Willing and able to represent ACE and the partner organization in a professional, positive, and enthusiastic manner.

Ability to be both self-directed/work alone, and be a positive, contributing member of a group.
US Citizen or Permanent Resident

A valid driver's license and an insurable driving record (documentation to be provided upon request).
Willing to undergo and must pass required criminal history checks.

Ability to perform the essential duties of the position with or without reasonable accommodation.

ACE Members must verify that they are fully vaccinated for Covid-19 by the time they start their term or request a medical or religious exemption.
Preferred:
Competitive applicants for this position can hold or be pursuing a minimum of a bachelor's degree and/or have relevant experience in subject areas such as Natural Sciences, Cultural History, Anthropology, Education, Parks and Recreation, or a similar field.

Knowledge of one or more of the above-mentioned fields.

Ability and willingness to learn about the natural resources and cultural history of Rocky Mountain National Park and the Kawuneeche Valley, education pedagogy, and interpretive techniques and practices. Respond positively to feedback and maintain a growth mindset. Give open and honest feedback to supervisor and mentor.

Deep interest in natural and cultural history and connecting diverse audiences to the resources around them through interpretation and education.
Please note: Marijuana and other controlled substances are not allowed at any time during the performance of duties or while on federal property, regardless of State law or qualified medical marijuana card status
To Apply: Please submit your resume, a cover letter demonstrating your interest and experience, and contact information for three professional/academic references to the online application page for this position here: https://usaconservation.applicantpool.com/jobs/. Early consideration will be given as resumes are received. This position may close at any time. If you have any questions regarding this position please feel free to contact ACE EPIC Western Programs Manager, Deanna Stark at 719-822-8178 or dstark@usaconservation.org.
EEO: American Conservation Experience provides equal employment opportunities (EEO) to all employees and applicants for employment without regard to race, color, religion, sex, national origin, age, disability or genetics. In addition to federal law requirements, American Conservation Experience complies with applicable state and local laws governing non-discrimination in employment in every location in which the company has facilities
Current Openings for Interpretation and Education Member Rocky Mountain National Park Jobs at American Conservation Experience - EPIC
Below are some job listings at American Conservation Experience - EPIC that match the common job title you have selected.
| Opportunity Title | Agency | Location | Employment Type | Program |
| --- | --- | --- | --- | --- |
Sorry, we have no current opportunities. Thanks for your interest and please check back on this site for changes.
To view other job opportunities in our organization, click here: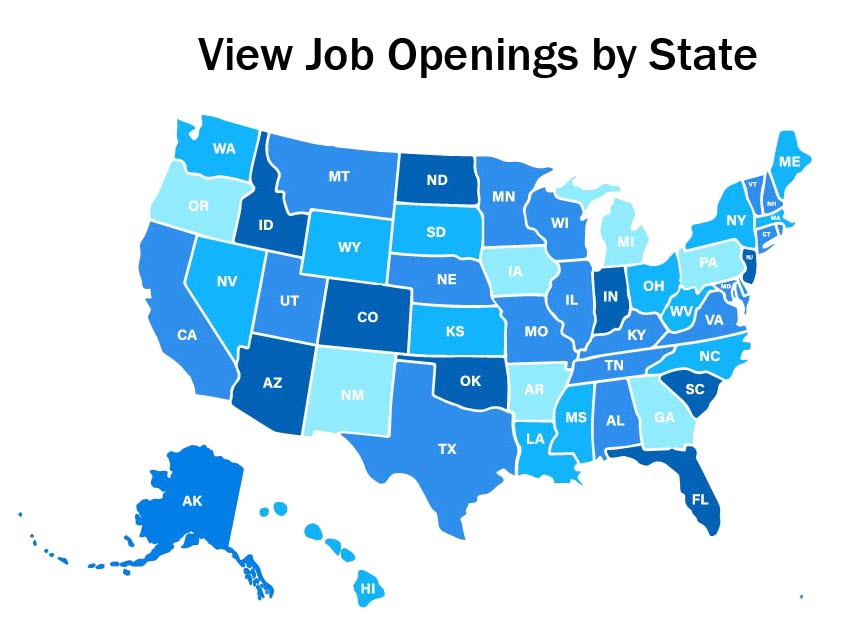 Want to be notified each time a new opportunity is posted? Click here! Subscribe by email to American Conservation Experience - EPIC
 Subscribe in a reader