Lead Wildlife Technician Catalina Island Conservancy Jobs at American Conservation Experience - EPIC
Sample Lead Wildlife Technician Catalina Island Conservancy Job Description
Lead Wildlife Technician - Catalina Island Conservancy
ACE: Lead Wildlife Technician - Catalina Island Conservancy
Summary: American Conservation Experience (ACE), a Non-Profit Conservation Corps based in Flagstaff, AZ, and Salt Lake City, Utah in partnership with the Catalina Island Conservancy (CIC), is seeking 1 Wildlife Research Member to dedicate 12 months, as a part of a diverse Wildlife Research Project.
Start Date: September 2022
End Date: 52 weeks after the start date (with a possible extension)
*A 52-week commitment is required*
Location: Santa Catalina Island, California
Santa Catalina Island is one of the southern Channel Islands and is located 30 miles off the coast of Southern California. It's known for its wildlife, dive sites and Mt. Orizaba, its highest peak. Catalina Island Conservancy, founded in 1972 as a nonprofit organization, is one of the oldest private land trusts in Southern California. It protects 88 percent of Catalina Island, including more than 62 miles of unspoiled beaches and secluded coves-the longest publicly accessible stretch of undeveloped coastline left in Southern California. Catalina Island is home to more than 60 plant, animal, and insect species found nowhere else in the world.
For more information regarding the Catalina Island Conservancy (CIC) please visit www.catalinaconservancy.org.
Living Allowance: The member will receive a living allowance of $500/week to offset the cost of food and incidentals, dispersed bi-weekly.
Housing: Housing is provided by the CIC, on Santa Catalina Island at a value of $200/month, at no cost to the member. Please note: housing is in a remote area. Limited cell and internet services are available.
Scheduling: The typical schedule is 5 x 8-hour days a week though schedules may vary as needed. A 4x day 10-hour schedule may be necessary for more remote work. Weekend work will be required occasionally, particularly when volunteer events are held.
Position Description: The lead wildlife technician completes necessary tasks for assigned Conservation Department wildlife projects and activities. This position will also help oversee ACE member and volunteer field work under the supervision of the Catalina Island Conservancy wildlife biologists. Duties will involve significant field work during the Catalina Island fox trapping season in the fall. The lead technician will assist fox handlers with preparing for trapping, processing foxes, and entering data. In addition, the lead technician will be responsible for ensuring ACE members and volunteers remain on task and detail-oriented during clean up, data entry, sample preparation and stocking trapping kits. Island fox handling by the technician is a possibility, but not guaranteed. In the spring, the lead technician will work on the Catalina Island shrew project that may involve remote cameras or pit-fall trapping; nighttime seabird surveys from a zodiac; radio telemetry for VHF collared foxes as well as herpetofauna coverboard surveys. Depending on timing, the lead technician may also receive training and conduct a variety of surveys including (but not limited to): island fox mortality assessments, remote cameras, avian point counts, bat acoustic surveys, and assisting the plant program with restoration projects. In addition, the technician will be trained in driving 4WD vehicles on very steep, rough roads. Using GPS units, occasional ESRI ArcGIS use and assisting with cataloging a backlog of approximately 50 years of data. Equipment maintenance and other duties will be conducted as directed by the Conservancy staff.
Responsibilities include:
Completes assigned tasks in support of Conservation Department wildlife programs, projects, activities and/or facilities. Responsibilities will be added as skill-level increases. Tasks include, but are not limited to, the following:
Assisting wildlife biologists with ensuring field logistics are organized and data is proofed on a variety of wildlife projects

Helping oversee intern and volunteer field work under the supervision of the wildlife biologists

Hiking over steep terrain carrying cumbersome traps and capture kits

Ability to work long hours (12+) under hot and fast-paced conditions

Assisting Conservancy biologists with annual trapping of the Catalina Island Fox. This may include deploying and checking traps; performing health checks; and administering vaccines

Locating radio- or GPS-collared animals using walk-in telemetry techniques

Assisting with investigating island fox mortalities as needed

Assisting in the laboratory duties including processing (via centrifugation) and cataloging of blood and fecal samples

Setting remote cameras and reviewing remote camera photos

Driving a Zodiac raft and conducting spotlight seabird surveys

Sorting through and identifying species in remote camera images

Identifying herpetofauna species and record occurrence

Performing assigned administrative (e.g., scheduling, correspondence, filing, purchasing, billing) and logistical (e.g., vehicle and equipment maintenance) tasks

Digitizing and organizing Conservation-related files in filing cabinets.

Entering and/or managing data in project databases and generating summaries or reports

Conducting literature reviews which may include gathering data and reports

Assisting with the production of grant and funding proposals

Performing assigned administrative (e.g., scheduling, correspondence, filing) and logistical (e.g, vehicle and equipment maintenance) tasks.

Entering and/or manage data in project databases and generate summaries (Microsoft Excel/Access)

Performing other duties as needed or assigned. Management reserves the right to assign and re-assign work at its discretion
Qualifications:
Required
Willing and able to represent ACE and the partner organization in a professional, positive, and enthusiastic manner

A valid driver's license and an insurable driving record (documentation to be provided upon request). Personal vehicles are not allowed on Catalina Island.

Willing to undergo and must pass required criminal history checks

Ability to perform the essential duties of the position with or without reasonable accommodation

Ability (or willingness) to operate 4-wheel drive vehicles in rough and steep terrain

Ability to and willing to work outdoors, in varying weather conditions, participating in physical labor

Specific vision abilities required by this job include close vision, distance vision, depth perception, and the ability to adjust focus

Ability to use common software packages (Microsoft Access, Excel, and ArcGIS)

Written and verbal English proficiency required
Must live and work on Catalina Island
Preferred:
Experience leading wildlife projects that require being detail-oriented and organized

Prior experience proofing data

Prior experience as field crew leader, and desire to be a part of a high functioning and cohesive team working towards a common goal

Prior experience trapping and handling Channel Island foxes.

Prior experience trapping and handling wild animals including setting traps, drawing blood, and safe handling

Knowledge and prior experience with wildlife research techniques (i.e., VHF telemetry, remote camera experience, bat acoustic data, outboard motor skills, etc.)

Wildlife identification skills for Santa Catalina Island species including birds, mammals, and invertebrates

Preference given to candidates interested in staying and working on Catalina Island long-term
To Apply: Follow this link: https://usaconservation.applicantpool.com/jobs/ Please submit your resume, a cover letter demonstrating your interest and experience, and a supplemental document detailing each species you have experience handling. For each species please include (when possible):
Whether you were the lead or assisting during the captures

Number of individuals handled

Number of individuals blood was drawn from (and number of attempts)

Other procedures conducted during captures
Early consideration will be given as applications are received. This position may close at any time. If you have any questions regarding this position please feel free to contact ACE EPIC Member Manager, Elyse Cogburn at ecogburn@usaconservation.org.
EEO: American Conservation Experience provides equal employment opportunities (EEO) to all employees and applicants for employment without regard to race, color, religion, sex, national origin, age, disability, or genetics. In addition to federal law requirements, the American Conservation Experience complies with applicable state and local laws governing nondiscrimination in employment in every location in which the company has facilities.
Current Openings for Lead Wildlife Technician Catalina Island Conservancy Jobs at American Conservation Experience - EPIC
Below are some job listings at American Conservation Experience - EPIC that match the common job title you have selected.
| Opportunity Title | Agency | Location | Employment Type | Program |
| --- | --- | --- | --- | --- |
Sorry, we have no current opportunities. Thanks for your interest and please check back on this site for changes.
To view other job opportunities in our organization, click here: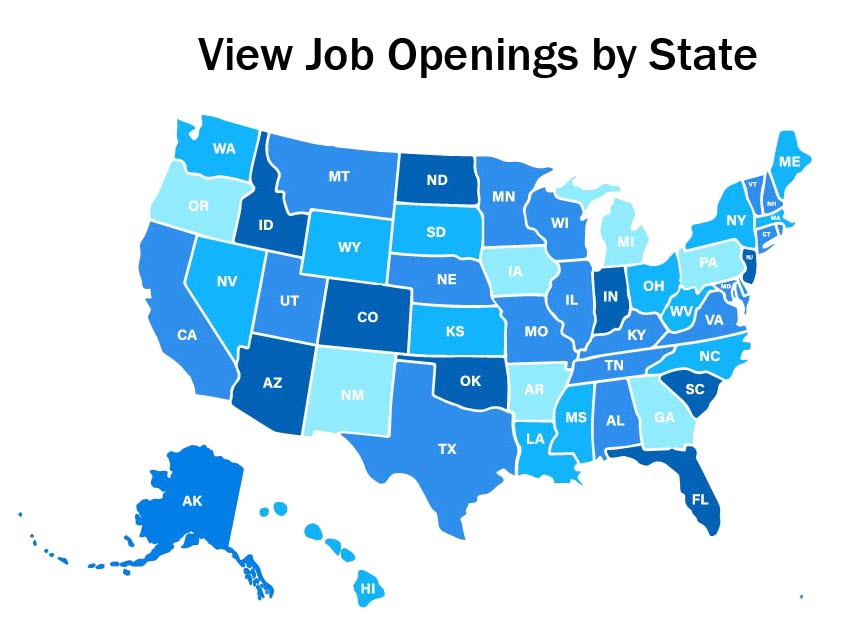 Want to be notified each time a new opportunity is posted? Click here! Subscribe by email to American Conservation Experience - EPIC
 Subscribe in a reader