Natural Resource Specialist Jobs at American Conservation Experience - EPIC
Sample Natural Resource Specialist Job Description
Natural Resource Specialist
American Conservation Experience, a nonprofit Conservation Corps, in partnership with the Bureau of Land Management New Mexico State Office, is seeking a Natural Resource Specialist Assistant for 52 weeks to assist BLM field offices in help support Application for Permit to Drill (APD) permitting and natural resource conservation by surveying for special status plant species and other natural resources throughout BLM-administered lands. This opportunity is intended for enthusiastic professionals with a background in Natural Resources or a closely related field, with a deep interest in jointly advancing their career goals and the stewardship of New Mexico's natural resources through purposeful fieldwork and research.
Start Date: ASAP End Date: One year after start date
Location: BLM Carlsbad Field Office, NM
Project Background and Objectives: The Bureau of Land Management (BLM) New Mexico State Office is providing an opportunity for 2 individuals to help support APD permitting and natural resource conservation by surveying for special status plant species and other natural resources throughout BLM-administered lands in the Carlsbad Resource Area. This position will be approximately 20% in the office and 80% in the field, with a strong botany focus Applicants should demonstrate strong plant and wildlife identification, GIS, and organizational skills and an understanding of ecological concepts and principles. Demonstrate an eagerness to learn local flora and fauna throughout the term of service. Maintain exceptional attention to detail in relation to survey and monitoring data collection and data management protocols. Analyze potential impacts to natural resources and design appropriate mitigation measures. Effectively coordinate with project leads and resource specialists to complete tasks according to project priorities, timelines and expectations. The Carlsbad Field Office is one of the busiest in the state- there will be many opportunities to cross-train and learn about other departments throughout the course of this position.
For more information on the BLM, please visit:
https://www.blm.gov/office/new-mexico-state-office
You can also visit www.usaconservation.org for more information about ACE and the EPIC program.
Compensation: $600 per week living allowance (Stipend) to cover Housing, Food, and incidentals. An additional $100 per week housing reimbursement may be provided.
Not Provided: Housing is not provided. Member will be responsible for obtaining their own housing. Subsidized federal housing MAY be available depending on vacancies
Essential Responsibilities and Functions:
Assist Natural Resource Specialists and

CFO Botanist

with NEPA compliance.

Perform project clearance surveys for natural resources, specifically

special status plant species,

according to established standards and protocols.

Coordinate with project leads, resource specialists and project proponents to incorporate survey findings and appropriate mitigation measures into project designs and NEPA documents.

Conduct literature reviews to address knowledge gaps.

Enter survey data into survey record databases.

Assist in monitoring and mapping methods for federally listed

(threatened or endangered)

plant species as needed.
ACE Requirements:
Members must be US citizen

or Permanent Resident, as required to comply with U.S. government contracts

Members must be 18-30 (Applicants between 31 and 35 may be considered based on veteran status)

Ability and willingness to undergo a federal criminal background check is required

Must have a valid driver's license, clean driving record with ability to provide required documentation; (Driving record checks will be completed during on-boarding process. (Members must be 21+ to drive ACE/Agency vehicles)

Ability to drive an [Agency or ACE] vehicle is required for this position. ACE will conduct a driving record check upon on-boarding and member must be cleared by ACE to drive.
Minimum Qualifications:
Applicants should possess an undergraduate degree in natural resource management, environmental policy, geology, biology, ecology, or a related field

, or have substantial related experience

Minimum 1 year of experience in a related field or specific duty as outlined above.

Applicants must have strong project management, written and oral skills and be proficient in the use of Microsoft Office Suite.

Applicants should demonstrate strong organizational skills, have experience working as part of a team, be able to work well with others in a professional setting, and be self-motivated and able to work independently with limited supervision after the initial training period.

Exhibit familiarity and comfort with hiking in rugged conditions, as well as perseverance in extreme weather conditions, specifically heat.
Preferred Qualifications:
Teamwork oriented with clear, direct communication and interpersonal skills.

An understanding of federal land resource management policies, including NEPA.

Familiarity with ArcGIS and Avenza.

Familiarity with desert ecosystems/flora.
Even if you do not meet all qualifications listed above, we still encourage you to apply if you have a strong interest in botany and natural resource management
Physical Requirements:
To successfully perform essential functions, the individual is required to sit, stand, walk, speak, hear, etc.. May be required to stoop, kneel, crouch or crawl for significant periods of time and be able to safely.

Routinely be required

to stand for prolonged periods and may walk up to

5-10

miles a day in tem

peratures that can

consistently reach over 100 degrees Fahrenheit.

Able to operate office equipment, telephone, and computer and reach with hands and arms.

This position calls for high levels of concentration. A moderate amount of travel is required to reach field sites, attend meetings, and to provide or receive training.

A

ccommodations may be made for qualified individuals with disabilities to perform the essential functions.
Participation and Expedition Behavior:
Work effectively as a member of a team despite potentially stressful and difficult conditions. This may require problem solving on an interpersonal or group level as well as a willingness to accept differences.

Contribute to a safe learning environment; no harassment of others for any reason.

Support personal and group safety and well-being, consistently exercising discretion and

judgment

.

Willingness and ability to complete all aspects of the program including conservation projects, education, training, and national service.

Effectively communicate ideas and concerns as they arise directly to supervisors, colleagues, and organization staff.

Appropriately represent CCNM, the BLM, and AmeriCorps to the public and partners at all times.
Safety and Judgment:
Effectively communicate danger to others in the form of either a warning of danger others may be encountering or a notification of personal distress, injury or need for assistance.

Effectively perceive, understand, and follow direction by others so that you will be able to successfully execute techniques to manage hazards.

Respond appropriately to stress or crises.

If taking prescriptions medications, participants must be able to maintain proper dosage by self- medicating without assistance from others.
Background Check:
A DOI background clearance must be completed before the selected candidate may report to duty. The BLM will provide instructions for completion of the clearance after an intern has been selected and will notify them when they have been cleared to start the internship. This process will determine the internship's exact start date.

Interns will have access to government facilities and systems, and will be supplied with access to gov't vehicles, equipment, and materials needed to work on the projects and activities as outlined above. Interns must adhere to all government regulations and policies for operating equipment, vehicles, security awareness, and safety.
Selected candidates must be willing to represent ACE and the BLM in a professional, positive, and enthusiastic manner. ACE reserves the right to require drug testing.
**This position is subject to change/close at any time**
To Apply: Please submit a thoughtful resume and cover letter along with 3 professional references using the APPLY NOW section, located on the upper right hand corner of the position listing on our website here: https://usaconservationepic.applicantpool.com/jobs/
NOTE: Early consideration will be given as applications are received. If you have any questions regarding this placement opportunity, please contact ACE EPIC Member Manager, Josh Haussler at 385-226-0080 or jhaussler@usaconseravation.org
Current Openings for Natural Resource Specialist Jobs at American Conservation Experience - EPIC
Below are some job listings at American Conservation Experience - EPIC that match the common job title you have selected.
| Opportunity Title | Agency | Location | Employment Type | Program |
| --- | --- | --- | --- | --- |
Sorry, we have no current opportunities. Thanks for your interest and please check back on this site for changes.
To view other job opportunities in our organization, click here: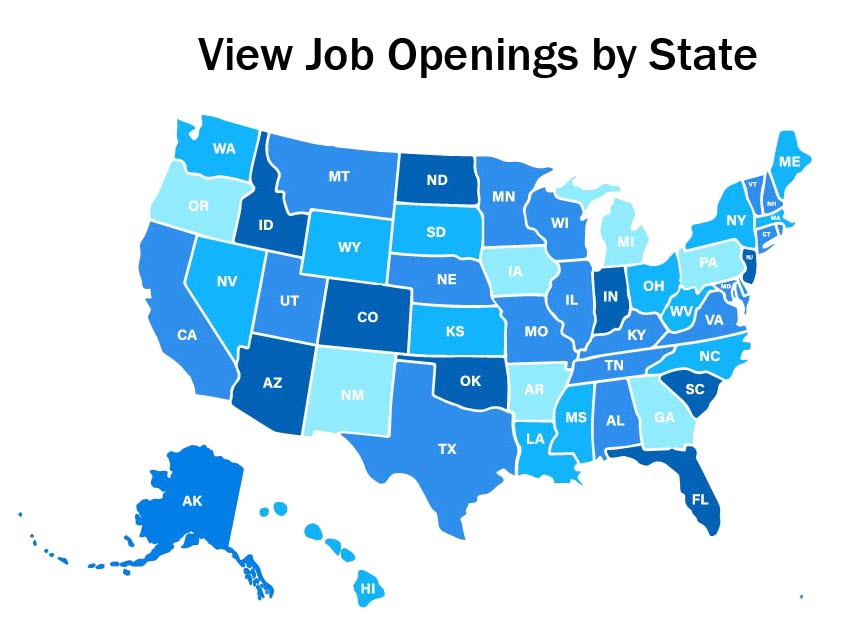 Want to be notified each time a new opportunity is posted? Click here! Subscribe by email to American Conservation Experience - EPIC
 Subscribe in a reader