Natural Resources Member Lava Beds National Monument Jobs at American Conservation Experience - EPIC
Sample Natural Resources Member Lava Beds National Monument Job Description
Natural Resources Member - Lava Beds National Monument
Winter Natural Resources Interns for Managing Caves, Bats and More
Summary: American Conservation Experience, a nonprofit Conservation Corps, in partnership with the National Park Service and Lava Beds National Monument, CA is seeking TWO Natural Resources Members to contribute to winter-season bat and cave monitoring projects and other natural resource management activities, alongside Lava Beds Natural Resource Management staff.
For more information about ACE, please visit: www.usaconservation.org.
Start Date: October 31, 2022
End Date: February 17, 2023
*a 16-week minimum commitment is required *
Location: Where the volcanoes of the Cascades Range meet the Great Basin, Lava Beds is a high desert landscape of grasses, sagebrush and junipers interrupted often by lava flows, cinder cones, and other volcanic features of the Medicine Lake Volcano - including over 900 lava tube caves. These caves and volcanic features are the heart of the Lava Beds, from the recreational and ecological wonders of the lava tube caves to the natural volcanic fortress of Captain Jack's Stronghold, the center of the Modoc War of 1872-73.
The remote setting of the Lava Beds makes finding tranquility and open spaces as easy as walking out your door. The region around the Lava Beds also provides a diversity of recreational opportunities and cultural events. The Rogue Valley in Southern Oregon, which includes the cities of Medford, Ashland, and Jacksonville, abounds with art, theater (the Oregon Shakespeare Festival), live music, local wineries, and more, and host a good regional airport, all just 2.5 hours away. The mountain wildernesses and national parks of the Cascades including Crater Lake and Lassen Volcanic are easy daytrips, as well as many miles of the Pacific Crest Trail. Hot springs, opal mines, and whitewater rafting are also regional attractions. In winter, skiing at Mt. Shasta (the tallest volcano in the Southern Cascades), Mt. Batchelor in Bend, and Mt Ashland are all within a few hours' drive. And a few hours' drive to Medford or Redding leads to much milder winter climates if a reprieve from the cold is needed.
Klamath Falls is the nearest major community (population 40,000) to find basic amenities and is an hour's drive from the monument's housing area. There are several large grocery stores, a diversity of restaurants, a hospital, etc. located there. Small grocery stores and gas stations are 30 minutes away in either of the small towns of Tulelake, CA or Merrill, OR.
For more information about Lava Beds National Monument, please visit https://www.nps.gov/labe/index.htm
Living Allowance: The ACE Member is expected to contribute ~40 hours/week and will receive a living allowance of $400/week to offset the costs of food and incidental expenses, dispersed bi-weekly.
Housing:
ACE members will be accommodated in provided housing at no cost for

the duration of the term.

Housing is typically in a furnished one-bedroom apartment located in the park headquarters area. Basic kitchen supplies, WiFi, and shared laundry facilities are provided. The intern will need to bring bedding and towels. The park housing complex provides living quarters for both seasonal and longer-term employees and interns, approximately 35 people during the summer season and a half-dozen in winter.
AmeriCorps: This position may be eligible for a 450-hour AmeriCorps Education Award $1718.25 upon successful completion of service hours. Additional enrollment steps are required.
Scheduling: ACE members will work Monday-Thursday, 8-10 hours per day.
Position Description: Lava Beds National Monument (LABE) encompasses a unique geologic environment of volcanic upheaval, both above and below ground. The scientific research and natural resource management that takes place here focuses equally on the biological and physical sciences regarding volcanic and lava tube cave environments. LABE works in conjunction with the NPS Klamath Network Inventory & Monitoring Program to conduct long-term monitoring of cave resources at the park. The intern will learn about study design, long-term monitoring, methods for studying the subterranean environment, flora, and fauna, safe caving practices, field navigation, park operations, and resource management. Working within the LABE Division of Natural Resource Management, the intern will collect and enter data on cave climate, visitation, and bat populations. The intern will also learn about data management and analysis through activities such as entering and verifying data, use of GIS, Access, or other databases, and summarizing and reporting annual activities and data. The intern may also participate in other natural resources management projects as needed.
This individual placement is meant to facilitate professional development and promotes exposure to land management agencies and networking with professionals. This could include gaining experience in different conservation fields and shadowing various work groups.
Public Land Corps Hiring Authority: 
Members serving under this agreement may be eligible for a hiring authority upon completion of their term of service. PLC projects also include specific eligibility requirements such as age and citizenship. Please contact ACE staff with questions about eligibility.
Qualifications:
Required
Members must be US citizen or Permanent Resident, as required to comply with U.S. government contracts

Willing and able to represent ACE and the partner organization in a professional, positive, and enthusiastic manner.

Ability to be both self-directed/work alone, and be a positive, contributing member of a group.

A valid driver's license and an insurable driving record (documentation to be provided upon request).

Willing to undergo and must pass required criminal history checks.

Ability to perform the essential duties of the position with or without reasonable accommodation.

ACE Members must verify that they are fully vaccinated for Covid-19 or have requested and been granted a medical or religious exemption to vaccination by the time they start their term.

To learn more about eligibility requirements,

please visit our website here

.
Preferred Skills:
Competitive applicants for this position will hold or be pursuing a minimum of a bachelor's degree in the physical or biological sciences and/or have relevant experience in subject areas such as field biology or geology.

Knowledge of basic map reading, navigation, and GPS orientation skills are preferred. Caving, rock climbing, and Single Rope Technique (SRT) experience is a plus. Experience with 3D mapping and LIDAR scanning would be excellent, though these skills can be learned during the internship.

Knowledge of bat biology and survey techniques, including emergence counts, hibernacula surveys, and White-Nose Syndrome detection.

Familiarity with collecting and manipulating geospatial data using programs such as ArcGIS Pro, Field Maps, and Survey123.

Ability and willingness to hike or snowshoe cross-country in a windy, cold, and rugged environment. Applicants should be comfortable working in the tight spaces of a cave environment, and preferably, have prior experience with Single Rope Technique (SRT) to ascend and descend vertical pits. This position will occasionally require evening and night work in both developed and undeveloped areas.

Deep interest in cave management is a plus.
To Apply: Please submit your resume, a cover letter demonstrating your interest and experience, and contact information for three professional/academic references to the online application page for this position here: https://usaconservation.applicantpool.com/jobs/. Early consideration will be given as resumes are received. This position may close at any time. If you have any questions regarding this position please feel free to contact ACE EPE+IC Recruitment and Outreach Specialist , Emanuel Aragon Cruz at (910) 849- 6252 or ecruz@usaconservation.org.
EEO: American Conservation Experience provides equal employment opportunities (EEO) to all employees and applicants for employment without regard to race, color, religion, sex, national origin, age, disability or genetics. In addition to federal law requirements, American Conservation Experience complies with applicable state and local laws governing non-discrimination in employment in every location in which the company has facilities.
Current Openings for Natural Resources Member Lava Beds National Monument Jobs at American Conservation Experience - EPIC
Below are some job listings at American Conservation Experience - EPIC that match the common job title you have selected.
| Opportunity Title | Agency | Location | Employment Type | Program |
| --- | --- | --- | --- | --- |
Sorry, we have no current opportunities. Thanks for your interest and please check back on this site for changes.
To view other job opportunities in our organization, click here: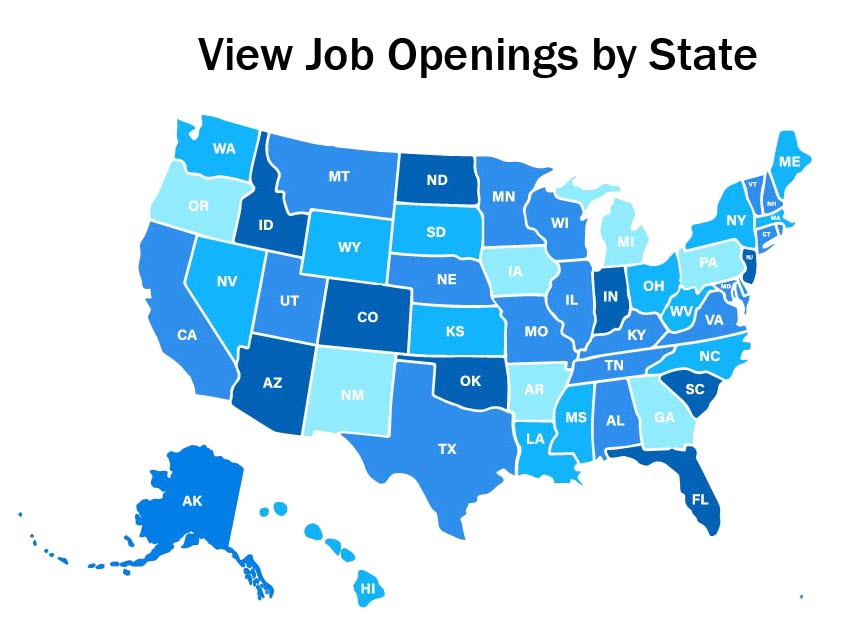 Want to be notified each time a new opportunity is posted? Click here! Subscribe by email to American Conservation Experience - EPIC
 Subscribe in a reader