Recreation Assistant, Angeles National Forest, San Gabriel Mountains National Monument Jobs at American Conservation Experience - EPIC
Sample Recreation Assistant, Angeles National Forest, San Gabriel Mountains National Monument Job Description
Recreation Assistant, Angeles National Forest, San Gabriel Mountains National Monument
Recreation Assistant
Summary: American Conservation Experience, a nonprofit Conservation Corps, in partnership with the Angeles National Forest, is seeking one Recreation Assistant. This opportunity is intended for an enthusiastic young professional with a well-developed working background in conservation, natural resources management, wilderness management, recreation management, or a similar field.
The Recreation Technician should possess a passion for public land management and a professional interest in advancing their career towards natural resource management. The Recreation Assistant will participate in helping to maintain and enhance recreational areas and developed sites, with responsibility for planning and executing maintenance projects using a variety of tools and methods. The member will also staff visitor centers and special events with a focus on providing interpretive and visitor information. The members will assist in checking visitor use of recreation facilities, monitor compliance with recreation area rules and regulations of parking, campfires, sanitation and use of picnic sites, will act as a public representative of the Forest Service and report violations to supervisors and answers routine questions for recreational activities, and also complete basic facility maintenance, trash removal, restroom cleaning, painting and repairing picnic tables and structures, and graffiti removal. Members will also support other recreation department needs, such as trail work and public services at the visitor center. These positions are dynamic, with changing duties throughout varying seasons.
Start Date: September 2022
End Date: Approximately 29 weeks after start date
Location: Angeles National Forest
The Angeles National Forest covers about 700,000 acres and is the backyard playground to the huge metropolitan area of Los Angeles. The Angeles manages the watersheds within its boundaries to provide valuable water to southern California and to protect surrounding communities from catastrophic floods.
The land within the Forest is as diverse in appearance and terrain as it is in the opportunities it provides for enjoyment. Elevations range from 1,200 to 10,064 feet. Much of the Forest is covered with dense chaparral which changes to pine and fir-covered slopes as you reach the majestic peaks of the higher elevations.
The Angeles National Forest offers natural environments, spectacular scenery, developed campgrounds and picnic areas, swimming, fishing, skiing and the solitude of quiet wilderness areas. Trails winding throughout the forest accommodate hikers, equestrians, mountain bikers, and off-highway vehicle enthusiasts.
Project Websites: For more information regarding Angeles National Forest, please click here.
For more information regarding the ACE EPIC Program, please click here.
Living Allowance: The member should anticipate serving 40 hrs/wk, with potential to work holidays and weekends. The Member will receive a living allowance of $740/wk for food and incidentals, dispersed bi-weekly.
Housing: Members are responsible for finding their own housing. A housing stipend of $350/wk is available to offset the cost.
Physical Demands:
The work varies from sedentary to very active. The incumbent must be able to handle long periods sitting at a desk or standing at a counter. The work requires moderate to strenuous physical exertion including walking on steep or uneven terrain, bending, lifting, and carrying.
Work Environment:
Work is performed indoors in an office environment and outdoors where there is exposure to extremes of weather and temperature. Extended activities in uneven and varied terrain may be required. Outdoor work area varies from established recreation area to wilderness. The work requires the use of safety equipment such as boots, gloves, goggles, and hard hats. May required working and living under primitive conditions.
Project Objectives:
Ensures that the information desk at a reception area or visitor center is covered at all times, and answers the phone and radio.

Greets visitors, and responds to a variety of inquiries regarding Forest Service activities, programs, exhibits, facilities, policies, and functions.

Evaluates inquiries in order to provide the most useful and appropriate information or to suggest other options, such as alternate routes or activities.

Provides guidance to the public on rules and regulations regarding on-unit activities, and attempts to gain public cooperation in protecting resources from damage and pollution.

Assists visitors and callers with informational searches, and with use of the reference library.

Monitors and reports statistics such as visitor numbers and activities, for project planning.

Keeps abreast of unit issues and acts as lead to other information desk co-workers as needed.

Performs regular daily activities for the reception area or visitor center, including but not limited to, daily opening and closing of the facility, raising and lowering the flag, and maintaining the front desk.

Assures recreation sites and areas with one or two major uses are operated and maintained in accordance with operation and maintenance plans. This may involve occasional use of hand or power tools to perform maintenance projects, or inspection and monitoring of contractors.

Schedules daily activities, establishes maintenance schedules, and inspects cleanup operations based on recreation operation and maintenance plans.

Serves as inspector for recreation area cleanup and/or maintenance contracts. Maintains contact with and provides support to Campground Host(s). Reports on conditions and use of sites and areas.

Patrols wilderness to ensure areas are operated, used and maintained in accordance with Wilderness Management Plan.

Cleans both roadside and/or backcountry dispersed sites. Naturalizes sites where necessary in order to control use and prevent resource damage.

Installs and maintains information boards, travel signs, regulatory signs and other signs associated with recreation sites, travel management and safety.

Provides detailed information about recreation opportunities to Forest visitors and explains the Forest Service rules and regulations. Provides information on resource management practices, regulations and current conditions.

Oversees the construction and maintenance of trails. Monitors the condition and use of trails.
Qualifications: Applicants for this position should be resourceful individuals with education and/or field experience working in a Recreation Management capacity; applicants with bachelor and/or masters degrees are highly encouraged to apply. This position can be an excellent platform for growth within the agency, and requires a balance of critical analysis with technical field expertise, along with the ability to work directly with the public in sometimes difficult scenarios.
Preferred Skills:
Members must have working knowledge of detailed recreation rules and regulations to assist Forest visitors, and to detect and report violations

Members must have demonstrated skills and knowledge of basic procedures for cleaning and maintaining recreational areas, facilities and/or trails

Members must have a high fitness level and be comfortable in various indoor and outdoor work environments, and at times adverse weather conditions

Must have strong communication skills

Fluency in Spanish is a plus, but not required.

Must be able to work alone and in small groups with minimal supervision, and adhere to instructions, procedure and use initiative in carrying out recurring assignments independently

Experience and/or ability to learn the use of a GPS unit

Public outreach and making contacts with visitors is a key component of this role- contact is to educate visitors in recreation management and law enforcement objectives and policies, to obtain compliance with laws/regulations, to resolve problems, and to provide assistance to forest visitors. Contacts will include dealing with some persons and/or groups that may be uncooperative, hostile and who have different viewpoints
Required:
Ability to perform the essential duties of the position with or without reasonable accommodation

Proficient in English

Members must be US citizen or Permanent Resident, as required to comply with U.S. government contracts

A valid driver's license and an insurable driving record (documentation to be provided upon request)

Willing to undergo and must pass required criminal history checks.

ACE Members must verify that they are fully vaccinated for Covid-19 or have requested and been granted a medical or religious exemption to vaccination by the time they start their term.
The member must be willing and able to represent ACE and the Forest Service in a professional, positive and enthusiastic manner.
To Apply: Please submit a resume, cover letter, and 3 professional references using the APPLY NOW section located in the upper right hand corner of the position listing on our website here: https://usaconservationepic.applicantpool.com/jobs/
Note: Early consideration will be given as applications are received. This position may close at any time. If you have any questions regarding this position, please feel free to contact ACE USFS Member Manager, Amanda McGarry at amcgarry@usaconservation.org
EEO: American Conservation Experience provides equal employment opportunities (EEO) to all employees and applicants for employment without regard to race, color, religion, sex, national origin, age, disability or genetics. In addition to federal law requirements, American Conservation Experience complies with applicable state and local laws governing non-discrimination in employment in every location in which the company has facilities.
Current Openings for Recreation Assistant, Angeles National Forest, San Gabriel Mountains National Monument Jobs at American Conservation Experience - EPIC
Below are some job listings at American Conservation Experience - EPIC that match the common job title you have selected.
| Opportunity Title | Agency | Location | Employment Type | Program |
| --- | --- | --- | --- | --- |
Sorry, we have no current opportunities. Thanks for your interest and please check back on this site for changes.
To view other job opportunities in our organization, click here: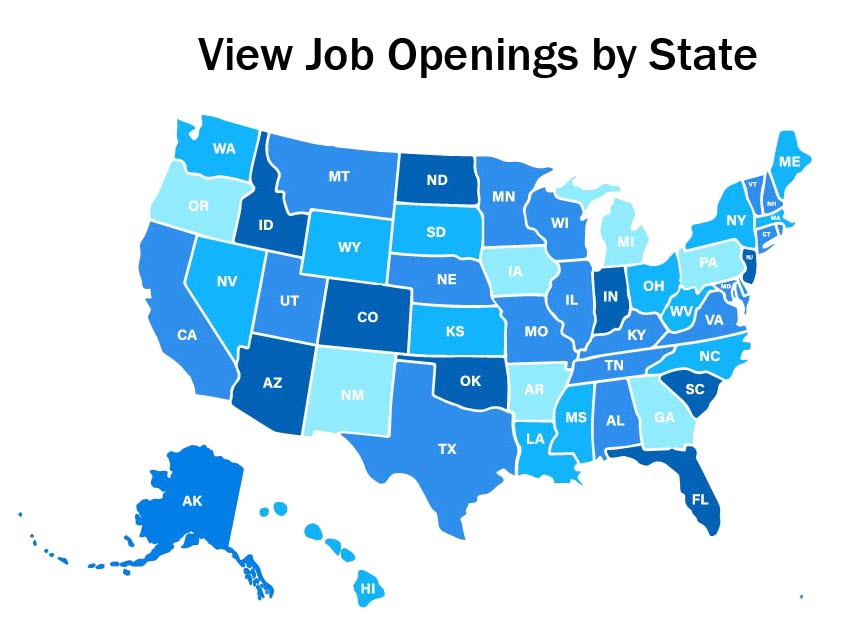 Want to be notified each time a new opportunity is posted? Click here! Subscribe by email to American Conservation Experience - EPIC
 Subscribe in a reader