Recreation Site Design Team Member, NMSO and UTSO BLM Office Jobs at American Conservation Experience - EPIC
Sample Recreation Site Design Team Member, NMSO and UTSO BLM Office Job Description
Recreation Site Design Team Member, NMSO and UTSO BLM Office
Summary:
American Conservation Experience (ACE), a Non-Profit Conservation Corps, in partnership with the Bureau of Land Management (BLM) NMSO and UTSO State Office, is seeking one Recreation Site Design Team Member. This opportunity is intended for an enthusiastic, organized young professional with a well-developed working background in landscape architecture, land or environmental planning, ArcGIS, or similar field. The Recreation Site Design Team Member should possess a passion for public land management and a professional interest in advancing their career towards landscape architecture, land or environmental planning, GIS, and/or natural resource management.
Start Date: ASAP
End Date: 09/30/2022*
Location: SLC, UT (Utah State Office BLM)
Project Website:
For more information regarding BLM's National Historic Trails Program visit:
http://www.blm.gov/programs//national-conservation-lands/national-scenic-and-historic-trails
For more information regarding the ACE EPIC Program, please visit: www.usaconservation.org.
Living Allowance:
The member should anticipate serving 40 hrs/wk and will receive a living allowance of $600 /wk for food and incidentals, dispersed bi-weekly.
Housing:
Not Provided member responsible to find their own housing. However, a housing allowance of up to $100/wk may be available.
Public Land Corps Special Hiring Authority: ACE Members serving under this agreement may be eligible for a special hiring authority upon completion of their term of service. Qualifying Members who serve a "minimum of 640 hours of satisfactory service on appropriate conservation projects as defined in the Public Lands Corps Act of 1993 and at least 120 hours were served on a project utilizing the Public Lands Corps legal authority." Eligible Members must meet standard requirements of completing at least 640 hours and utilize their certificate before the age of 30.
Position Description:
The BLM Utah State Office is providing an opportunity for upper-level college students and recent college graduates to gain hands-on experience in the field of recreation site design, interpretation and national historic trails planning to help ensure that national historic trails are attractive, functional and sustainable. The successful candidate(s) would provide design support to each Field Office and the State Office by working on the development of the Explorer app in GIS and creating on the ground interpretation as needed. The qualified individual will utilize detailed site inventories, site analysis, and geotechnical reports to develop interpretation on the ground and via the Explorer app under the guidance of BLM staff. Those participating in this program will have the opportunity to learn about BLM land-management challenges and responsibilities, review the history of the agency and its design and national historic trails processes. Through these experiences, the selected candidate will gain experience in public land management, further their understanding and appreciation of the planning process, and pique their interest in planning, interpretation and historic trails related issues along with careers with public land management agencies.
Training Provided:
A majority of the training made available to the IP will be done on the job by working alongside seasoned BLM staff. The project will present an opportunity for young professionals, including recent graduates, to gain tangible skills in visual resource management and general public land management, ArcGIS, as well as gaining a national perspective of public land conservation efforts. ACE and the BLM are committed to providing the most educational, rewarding, and challenging experience possible to best prepare ACE Team Members for future careers in the stewardship of America's public lands.
Project Background and Objectives:
The Bureau of Land Management (BLM) Utah State Office, located in Salt Lake City, Utah, is providing an opportunity for college students or recent college graduates with education and training in landscape architecture or environmental planning to provide recreation site design support. The assigned work will be in support of the BLM's vision to provide safe and accessible facilities that are sustainable, attractive, functional, cost-effective, and responsive to place and setting.
Qualifications:
Applicants for this position should be resourceful individuals with education in landscape architecture, environmental or land planning, GIS, or related fields, and experience working with ArcGIS software, geo-spacial databases, graphic design software, digital imagery manipulation, worked with ArcGIS software. Knowledge of other computer software used to create digital and print publications, databases, and spreadsheets is also critical. The ACE Landscape Architecture/GIS Member must be willing and able to represent ACE and the BLM in a professional, positive, and enthusiastic
ACE Requirements:
Members must be US Citizen or Permanent Resident, as required to comply with U.S. government contracts

Ability and willingness to undergo a federal criminal background check is required

Must have a valid driver's license, clean driving record with ability to provide required documentation. Ability to drive an [Agency or ACE] vehicle is required for this position. ACE will conduct a driving record check upon on-boarding and member must be cleared by ACE to drive.

ACE is a drug free workplace and reserves the right to drug test at any time
Required for Position:
Willing and able to represent ACE and the partner organization in a professional, positive, and enthusiastic manner

Ability to perform the essential duties of the position with or without reasonable accommodation

Proven ability to be both self-directed/work alone, and be a positive, contributing member of a group

Must be able to communicate clearly and concisely with resource professionals

Strong computer skills, particularly with a solid understanding of database structure and development

Must be able to communicate clearly and concisely with BLM resource professionals

Must have strong written communication skills

A strong educational and personal interest in landscape architecture, GIS, and public lands

Interest in public land management, and specifically, public lands that have been designated for conservation

Must commit to a standard workweek schedule in a sedentary office environment

Must be able to take initiative and work independently, as well as participate effectively in collaborative efforts
Preferred:
Upper level coursework toward a degree, or a degree, in Landscape Architecture, Environmental Planning, GIS, or other related fields, a graduate degree in same field

Effective communication skills with diverse audiences

Ability to work alone or in a group

Highly competent with ArcGIS, understanding how ArcGIS interfaces with other databases is strongly desired

Knowledge and skills in using database software

Excellent writing, research, and organizational skills
The member must be willing to represent ACE and the BLM in a professional, positive and enthusiastic manner.
**This position is subject to change/close at any time**
To Apply:
Please submit a resume, cover letter, and 3 professional references using the APPLY NOW section, located on the upper right-hand corner of the position listing on our website here: https://usaconservationepic.applicantpool.com/jobs/
Note:
Early consideration will be given as applications are received. If you have any questions regarding this placement opportunity, please contact ACE EPIC Member Manager, Celia Demers at cdemers@usaconservation.org
EEO:
American Conservation Experience provides equal employment opportunities (EEO) to all employees and applicants for employment without regard to race, color, religion, sex, national origin, age, disability or genetics. In addition to federal law requirements, American Conservation Experience complies with applicable state and local laws governing non-discrimination in employment in every location in which the company has facilities.
Current Openings for Recreation Site Design Team Member, NMSO and UTSO BLM Office Jobs at American Conservation Experience - EPIC
Below are some job listings at American Conservation Experience - EPIC that match the common job title you have selected.
| Opportunity Title | Agency | Location | Employment Type | Program |
| --- | --- | --- | --- | --- |
Sorry, we have no current opportunities. Thanks for your interest and please check back on this site for changes.
To view other job opportunities in our organization, click here: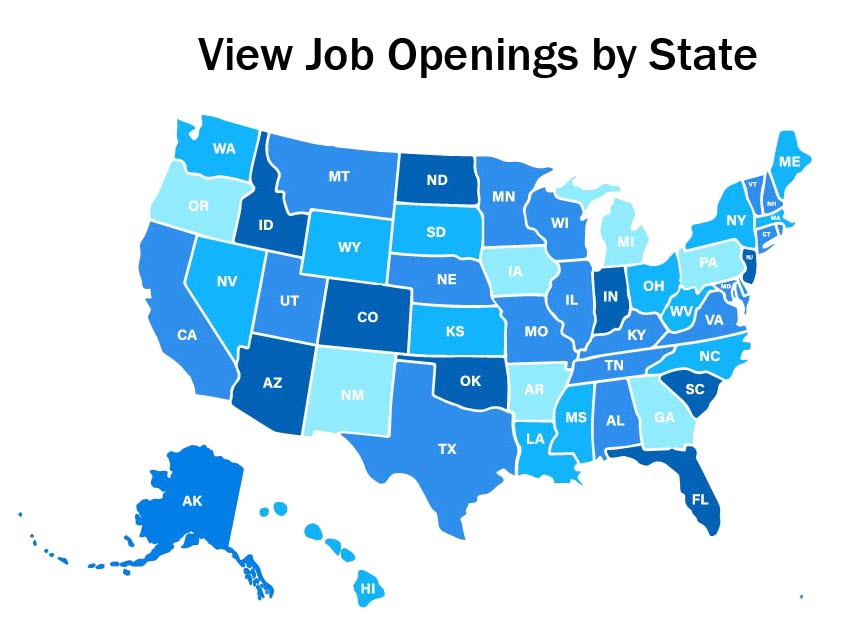 Want to be notified each time a new opportunity is posted? Click here! Subscribe by email to American Conservation Experience - EPIC
 Subscribe in a reader