Recreation Technician, Tahoe National Forest Jobs at American Conservation Experience - EPIC
Sample Recreation Technician, Tahoe National Forest Job Description
Recreation Technician, Tahoe National Forest
Recreation Technician
Summary: American Conservation Experience, a nonprofit Conservation Corps, in partnership with the Tahoe National Forest, is seeking 6 Recreation Technicians. The Recreation Technicians will perform work assignments related to the monitoring, assessment, planning and maintenance aspects of recreation management. This opportunity is intended for candidates with a well-developed working background in conservation, natural resources management, wilderness management, recreation management, or a similar field. The Recreation Technicians should possess a passion for public land management and a professional interest in advancing their career towards natural resource management.
For more information about ACE, please visit: www.usaconservation.org.
Start Date: May-June
End Date: Approximately 14 weeks after start date
*a 14-week minimum commitment is required *
Location: Tahoe National Forest, Yuba River and Sierraville Ranger Districts
The Tahoe National Forest encompasses 850,000 acres located in the north central Sierra Nevada Range between Lake Tahoe and the Sacramento Valley. The land rises from an elevation of 1,500 feet in the Sierra foothills on the west to 9,400 feet along the rugged ridges of the Sierra Crest. Interstate 80 and Highway 49 crisscross the forest and offer year-round access. The forest has a rich history of human habitation, from the native people that continue to partner with the Forest Service, to serving as the gateway to the Pacific when the first pioneers crossed the plains in search of the riches of the California gold fields in the 1840s. Today, the Tahoe National Forest is one of the most visited National Forests in the state. The Forest is truly one of multiple uses, including forest health and fuels management, livestock grazing, mining and special uses. Wilderness and Wild River uses, the Western States Trail, off-highway vehicle use, hiking, camping, fishing, mountain biking, winter recreation, rafting and kayaking are popular activities with visitors. Water issues are also becoming increasingly important as rivers that originate in the Forest provide water to local communities as well as the Reno, Sacramento, and Southern California areas.
Yuba River Ranger District: The Yuba River Ranger District offices are located in Camptonville, CA and Nevada City, CA. Many employees live in the Nevada City/Grass Valley area (population 40,000) located 25 miles south. Nevada City/Grass Valley is a full service semi-urban area, offering many elementary schools, high schools, restaurants, shopping centers, churches, grocery stores, movie theaters, etc. From Grass Valley it is approximately 90 miles to Reno, Nevada; 60 miles to Sacramento; and 150 miles to San Francisco. Lake Tahoe and abundant skiing opportunities are about 70 miles to the east.
Sierraville Ranger District: The Sierraville Ranger District office is located in Sierraville, California, a small town on scenic Highway 89 in the Sierra Nevada Mountains. Sierraville is a beautiful community located at approximately 5,000 feet in elevation. The area is known for its ranching, hiking, horseback riding, winter sports, hunting, and fishing. Communities within 30 minutes of Sierraville include Truckee, Loyalton, Calpine, and Portola.
For more information regarding Tahoe National Forest, please click here.
Living Allowance: The ACE Member is expected to contribute ~40 hours/week and will receive a living allowance of $760/week to offset the costs of food and incidental expenses, dispersed bi-weekly.
Housing:
Not provided

: Housing is the responsibility of the member and not provided by ACE or USFS. Up to $250/wk housing reimbursement will be available to help offset the cost of housing.
Position Description:
Project objectives include but are not limited to:
Performs minor maintenance of developed and dispersed recreation area facilities, including campgrounds and trailheads (cleans restrooms, cleans campsites, maintains fire-safe areas, paints picnic tables and bulletin boards, etc.).

Provides excellent customer service by enthusiastically answering questions, greeting and assisting visitors.

Performs patrols of the campgrounds, trailheads, OHV areas and dispersed sites to ensure it stays presentable and address/and or report discrepancies as they occur.

Ensures visitors comply with rules and regulations.

Assists in trail maintenance activities, including but not limited to brushing, tread work and logging out.

Collects fees and may assist in the management of group reservations.

Performs other duties as assigned.

May require camping for up to two nights per week in a remote recreation area without on-site cell phone service.

May be required to operate a chainsaw; training provided for members who start early enough in the season.
This position requires the balancing of critical analysis with technical field expertise, along with the ability to work directly with the public in sometimes difficult scenarios.
This individual placement is meant to facilitate professional development and promotes exposure to land management agencies and networking with professionals. This could include gaining experience in different conservation fields and shadowing different work groups.
Public Land Corps Hiring Authority: Members serving under this agreement may be eligible for a hiring authority upon completion of their term of service.
Qualifications:
Required
Public outreach and making contacts with visitors is a key component of this role contact is to educate visitors in recreation management and law enforcement objectives and policies, to obtain compliance with laws/regulations, to resolve problems, and to provide assistance to forest visitors. Contacts will include dealing with some persons and/or groups that may be uncooperative, hostile and who have different viewpoints

Members must have a high fitness level and be comfortable in various indoor and

outdoor work environments, and at times adverse weather conditions
Must have strong communication skills

Must be able to work alone and in small groups with minimal supervision, and adhere to instructions, procedure and use initiative in carrying out recurring assignments independently

Members must be US citizen or Permanent Resident, as required to comply with U.S. government contracts

Willing and able to represent ACE and the partner organization in a professional, positive, and enthusiastic manner.

Ability to be both self-directed/work alone, and be a positive, contributing member of a group.

A valid driver's license and an insurable driving record (documentation to be provided upon request).

Willing to undergo and must pass required criminal history checks.

Ability to perform the essential duties of the position with or without reasonable accommodation.

ACE Members must verify that they are fully vaccinated for Covid-19 or have requested and been granted a medical or religious exemption to vaccination by the time they start their term.
Preferred Skills:
Chainsaw and First Aid/CPR Certification highly desired; training may be provided.

Have working knowledge of detailed recreation rules and regulations to assist Forest visitors, and to detect and report violations

Have demonstrated skills and knowledge of basic procedures for cleaning and maintaining recreational areas, facilities and/or trails

Experience and/or ability to learn the use of a GPS unit
To Apply: Please submit your resume, a cover letter demonstrating your interest and experience, and contact information for three professional/academic references to the online application page for this position here: https://usaconservation.applicantpool.com/jobs/. Early consideration will be given as resumes are received. This position may close at any time. If you have any questions regarding this position please feel free to contact ACE EPIC USFS Member Manager, Amanda McGarry at amcgarry@usaconservation.org.
EEO: American Conservation Experience provides equal employment opportunities (EEO) to all employees and applicants for employment without regard to race, color, religion, sex, national origin, age, disability or genetics. In addition to federal law requirements, American Conservation Experience complies with applicable state and local laws governing non-discrimination in employment in every location in which the company has facilities.
Current Openings for Recreation Technician, Tahoe National Forest Jobs at American Conservation Experience - EPIC
Below are some job listings at American Conservation Experience - EPIC that match the common job title you have selected.
| Opportunity Title | Agency | Location | Employment Type | Program |
| --- | --- | --- | --- | --- |
Sorry, we have no current opportunities. Thanks for your interest and please check back on this site for changes.
To view other job opportunities in our organization, click here: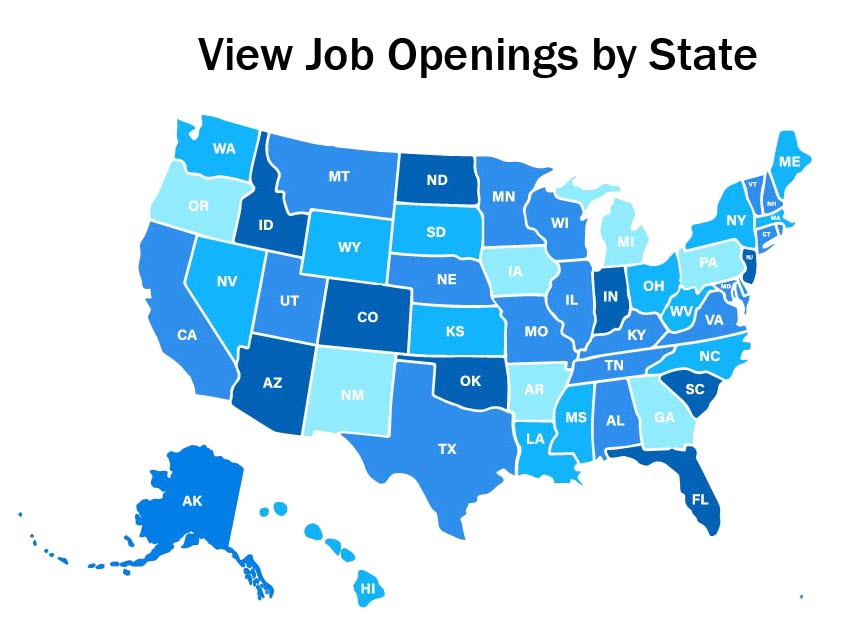 Want to be notified each time a new opportunity is posted? Click here! Subscribe by email to American Conservation Experience - EPIC
 Subscribe in a reader