Rio Puerco Watershed Project Coordinator Jobs at American Conservation Experience - EPIC
Sample Rio Puerco Watershed Project Coordinator Job Description
Rio Puerco Watershed Project Coordinator
Summary: American Conservation Experience, a nonprofit Conservation Corps, in partnership with the Bureau of Land Management in Albuquerque, NM is seeking a Project Coordinator for 1 year to assist the field office in creating an extensive white paper. This opportunity is intended for enthusiastic professionals with a background in Natural Resources, Hydrology, Range Science or a closely related field, with a deep interest in jointly advancing their career goals and the stewardship of New Mexico's natural resources through purposeful fieldwork and research.
Start Date: Winter 2020 End Date: Winter 2021
Location: Albuquerque, NM The Rio Puerco Field Office (RPFO) encompasses approximately one million surface acres of public land that extends from Cuba on the North to Los Lunas on the South, (and) Grants on the West to Estancia on the East.  We are located in the population center of New Mexico which includes the majority of the Rio Puerco Watershed that flows into the middle Rio Grande.
Project Background and Objectives: The RPFO is looking for a motivated individual to take the lead on researching and consolidating an extensive literature review of scientific studies that have occurred within the Rio Puerco Watershed.  Specifically, we are interested in identifying and generally quantifying the cause of upland sedimentation.  The goal is to create a guiding document for managers to utilize when analyzing and determining the best option for upland treatments.
For more information on the BLM, please visit:
[BLM Website]
You can also visit www.usaconservation.org for more information about ACE and the EPIC program.
Compensation: $600 per week living allowance (Stipend) to cover Housing, Food, and incidentals.  $100 per week housing reimbursement to help offset the cost of housing
Typical workweek will be 8-10 hours/day, 4-5 days/week. 
Not Provided: Housing is not provided. Member will be responsible for obtaining their own housing.
Position Description: The Upper Rio Puerco Watershed will be the focus of the project which originates near Cuba, NM and flows south through the San Luis/Cabezon area. Many sub-watersheds contribute to the Rio Puerco including the Chico Arroyo, Torreon Wash, San Isidro Wash, and Chijuilla to name a few. The individual will determine the current status of the watershed and make recommendations for better management.
Qualifications: Applicants should have degree in Hydrology, soils, range science or other natural resource related field. Candidates with Master's Degrees and an interest in a career in public lands management are strongly encouraged to apply. Resumes and cover letters must show detailed key project experiences.  
Position Requirements
Experience in reading a map, GPS, and general navigation while being alone outdoors

Ability to stay organized and on schedule

Knowledge of literature reviews and how to create

Database management and ArcGIS software experience

Ability to work alone/in a small group with minimal supervision

Must be able to take initiative, work independently, and participate in collaborative efforts

Ability to articulate complex problems and make recommendations

Must be able to communicate clearly and concisely with resource professional

Preferred skill in operating a four-wheel drive vehicle in adverse conditions
ACE Requirements
Members must be US citizen

or Permanent Resident, as required to comply with U.S. government contracts

Members must be 18-30 (Applicants between 31 and 35 may be considered based on veteran status)

Ability and willingness to undergo a federal criminal background check is required

Must have a valid driver's license, clean driving record with ability to provide required documentation; (Driving record checks will be completed during on-boarding process. (Members must be 21+ to drive ACE/Agency vehicles)

Ability to drive an Agency vehicle is required for this position. ACE will conduct a driving record check upon on-boarding and member must be cleared by ACE to drive.
Selected candidates must be willing to represent ACE and the BLM in a professional, positive, and enthusiastic manner.  Drug users should not consider applying, as ACE reserves the right to require drug testing.
**This position is subject to change/close at any time**
To Apply: Please submit a thoughtful resume and cover letter along with 3 professional references using the APPLY NOW section, located on the upper right hand corner of the position listing on our website here: https://usaconservationepic.applicantpool.com/jobs/
NOTE: Early consideration will be given as applications are received. If you have any questions regarding this placement opportunity, please contact ACE EPIC Member Manager, Josh Haussler at jhaussler@usaconservation.org.
Current Openings for Rio Puerco Watershed Project Coordinator Jobs at American Conservation Experience - EPIC
Below are some job listings at American Conservation Experience - EPIC that match the common job title you have selected.
| Opportunity Title | Agency | Location | Employment Type | Program |
| --- | --- | --- | --- | --- |
Sorry, we have no current opportunities. Thanks for your interest and please check back on this site for changes.
To view other job opportunities in our organization, click here: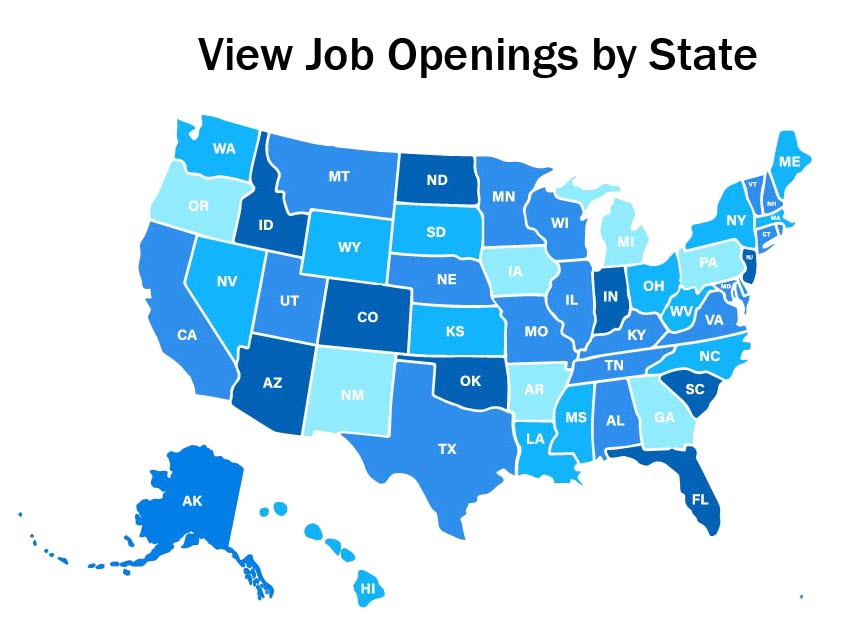 Want to be notified each time a new opportunity is posted? Click here! Subscribe by email to American Conservation Experience - EPIC
 Subscribe in a reader