Riparian Monitoring Support Member Save Our Bosque Task Force, NM Jobs at American Conservation Experience - EPIC
Sample Riparian Monitoring Support Member Save Our Bosque Task Force, NM Job Description
Riparian Monitoring Support Member - Save Our Bosque Task Force, NM
Riparian Monitoring Support Member - Save Our Bosque Task Force, NM
ACE EPIC placements provide young adults with focused, hands-on opportunities to work alongside and under the guidance of agency mentors as they apply their knowledge of resource management on their path to becoming the next generation of resource and land managers.
Funding for ACE positions is provided by a federal program designed specifically for the employment of youth and young adults.
For more information about ACE, please visit: www.usaconservation.org.
Summary: American Conservation Experience (ACE), a non-profit conservation corps, in partnership with the Save Our Bosque Task Force (SOBTF), is seeking 2 Riparian Monitoring Support Members to provide support in preserving, protecting, and enhancing the Rio Grande and its adjoining riparian ecosystem (bosque, wetlands, grasslands) while respecting the customs and cultures of the residents of Socorro County, NM. During this term, the ACE members will provide support and assistance under the guidance and direction of SOBTF staff in the accomplishment of vegetation surveys, invasive plant mapping, invasive species and project site monitoring, and community outreach.
Start Date: 05/30/2022
End Date: 08/19/2022
**12-week commitment required**
Location: Middle Rio Grande Valley in Socorro County, New Mexico
The Save Our Bosque Task Force works collaboratively to support a healthy Rio Grande bosque and riparian ecosystem while celebrating its benefits to the communities of central New Mexico.
The Save Our Bosque Task Force was formed as a nonprofit corporation in 1998 by citizens of Socorro County, New Mexico, concerned about degradation of the ecosystem along the Rio Grande bosque due to dumping of trash, off-road vehicle use, illegal fuelwood cutting, and wildfire.
Some of the Task Force's most important program areas are habitat protection, restoration, and improvement. We work with citizen and agency partners to improve the health of the bosque, with the goal of restoring a resilient ecosystem that supports a diversity of plants and animals and while maintaining ecological integrity following periods of drought, severe weather, or wildfires.
We coordinate the overall planning for analysis and rehabilitation of degraded areas, referring to the Bosque Biological Management Plan and other management plans relevant to this area when planning yearly work schedules. Our project areas and goals include:
Protection and enhancement of native vegetation communities (exotic species treatment and removal, hazardous fuels reduction, re- establishment of native plants)

Rehabilitation of burned and disturbed areas (re-vegetation, management of exotic species, hazardous fuels reduction)

Restoration of natural river processes (planning, coordination with water management agencies, education, outreach)

Protection and enhancement of wildlife habitat (management of exotic species, designate public access, protect sensitive areas)

Development of protocols for research and monitoring (collaboration, prescriptions, contracts)

Development of capacity of local businesses and creation of ancillary benefits to the community
Socorro, New Mexico is a small community of approximately 8,000 people in central New Mexico. Situated on the west side of the Rio Grande, it has a rich history in Native American and Hispanic cultures, mining, ranching, farming, and exploration. New Mexico Tech University is located in Socorro with strong science and engineering fields and associations with the NM Mineral and Gem Museum, NM Bureau of Geology, and the National Radio Astronomy Observatory. Socorro is probably best loved for its wide-open spaces and outdoor recreation opportunities. There are two National Wildlife Refuges and many state refuges nearby, Bureau of Land Management scenic byways, US Forest Service mountain trails, National Wilderness Areas, and State Parks close by.
For more information about the Save Our Bosque Task Force, please visit: http://www.sobtf.org.
Work Schedule: Duties will primarily be carried out Monday - Friday. Bi-weekly totals should not exceed 80 hours. A flexible work schedule may be required, which could involve work performed outside of normal work hours including on weekends and/or holidays. Time off may be granted and requests should be directed to ACE and the FWS for approval.
Living Allowance: The ACE Member is expected to contribute approximately 40 hours/week and will receive a living allowance of $475/week to offset the costs of food and incidental expenses, dispersed bi-weekly.
Housing: ACE members will be accommodated in provided agency housing at no cost for the duration of the term. When residing in FWS provided-housing or on FWS lands, strict adherence to site specific policies and/or regulations is required.
Position Description:
The SOBTF Riparian Monitoring Program is designed to analyze the success of restoration projects and inform management decisions to ultimately protect, restore, and maintain the ecological health within the Middle Rio Grande Valley. The Members will primarily be providing support with vegetation surveys, invasive plant mapping, invasive species and project site monitoring, and community outreach. The Members will also provide support with monitoring sites throughout the Middle Rio Grande Valley, including private, state and federal lands. Additionally, members will help conserve natural resources through a wide variety of vegetation management and monitoring actions. Members will provide assistance with research projects, outreach and environmental education, and maintenance of riverine parks. SOBTF Program Director will provide on-site oversight of all Member activities and maintain safety standards through the field season's activities.
Physical Requirements: This position requires physical exertion such as walking long distances in hot, variable weather over wet and/or rough surfaces while carrying up to 40 lbs.; bending, crouching, stooping, lifting or reaching. Hand and finger dexterity and physical coordination may involve fine and precise procedures, delicate adjustments or exact measurements.
Environmental Conditions/Hazards: The Support Members may encounter environmental conditions/hazards including extreme heat or cold, rocky terrain, swamp or wetland conditions, biting insects, and potentially dangerous wildlife. The member is expected to conduct duties in a safe and orderly manner so as not to endanger self, fellow staff/members or resources.
Equipment Use/Safety: Any tools required for the accomplishment of the duties will be provided. Use of personal protective equipment (PPE), typically provided, will be mandatory for any activity that requires it. Strict adherence to equipment training, certification and safety protocols is required.
Qualifications:
Required:
Must be a US Citizen or Permanent Resident.

Must be 18 to 30 years old. One intern must be over 21 years old to operate the Task Force vehicle.

Must have at least a bachelor's degree in natural resources or a related discipline.

Must be able to communicate clearly and concisely with resource professionals with non-profit organizations and state and federal agencies.

Must have effective communication skills with diverse audiences; ability to serve alone and in a group.

Must have a desire to gain a deeper understanding and relationship with the Southwest and understand what it takes to manage our country's most revered natural places.

Must have a valid driver's license, clean driving record, and ability to provide documentation; personal vehicle required to access work sites. Additionally, provided housing is rural and interns will need the ability to drive to access groceries and other amenities.

Must be organized, accountable and outgoing.

Must be able and willing to serve outdoors, in varying weather conditions, and capable of participating in physical labor.

Must be a strong leader and an equally strong team member.

English proficiency is imperative.

Ability and willingness to undergo a federal criminal background check is required.
Preferred:
Knowledge and skills in conservation and restoration stewardship projects.

A strong demonstrated interest and/or education in the field of natural and cultural resources.

Excellent writing, research, and organizational skills.

Excellent public speaking skills.

Knowledge and understanding of botany and plant taxonomy, including plant identification and use of dichotomous keys.

Knowledge and ability utilizing GIS/GPS equipment.

Willing and able to represent ACE and the partner organization in a professional, positive, and enthusiastic manner.

Ability to be both self-directed/work alone, and be a positive, contributing member of a group.

U.S. Citizen or Permanent Resident

A valid driver's license and an insurable driving record (documentation to be provided upon request).

Willing to undergo and must pass required criminal history checks.

Ability to perform the essential duties of the position with or without reasonable accommodation.
Competitive applicants for this position must meet the following requirement(s) to be considered:
Applicants for the position will hold a minimum of a bachelor's degree and/or experience in biology, environmental education, wildlife, interpretation, environmental studies or science, ecology, biological sciences, natural resource management, education, park management, or a related discipline.
To Apply: Please submit your resume, a cover letter demonstrating your interest and experience, and contact information for three professional/academic references to the online application page for this position here: https://usaconservation.applicantpool.com/jobs/.
NOTE: Early consideration will be given as applications are received. This position may close at any time. If you have any questions regarding this position please feel free to contact ACE EPIC USFWS Division Support Specialist, Andrew Garcia, agarcia@usaconservation.org, 928-419-7035.
Vaccination Requirement: ACE Members must verify that they are fully vaccinated for Covid-19 or have requested and been granted a medical or religious exemption to vaccination by the time they start their term.
EEO: American Conservation Experience provides equal employment opportunities (EEO) to all employees and applicants for employment without regard to race, color, religion, sex, national origin, age, disability or genetics. In addition to federal law requirements, American Conservation Experience complies with applicable state and local laws governing non-discrimination in employment in every location in which the company has facilities.
Current Openings for Riparian Monitoring Support Member Save Our Bosque Task Force, NM Jobs at American Conservation Experience - EPIC
Below are some job listings at American Conservation Experience - EPIC that match the common job title you have selected.
| Opportunity Title | Agency | Location | Employment Type | Program |
| --- | --- | --- | --- | --- |
Sorry, we have no current opportunities. Thanks for your interest and please check back on this site for changes.
To view other job opportunities in our organization, click here: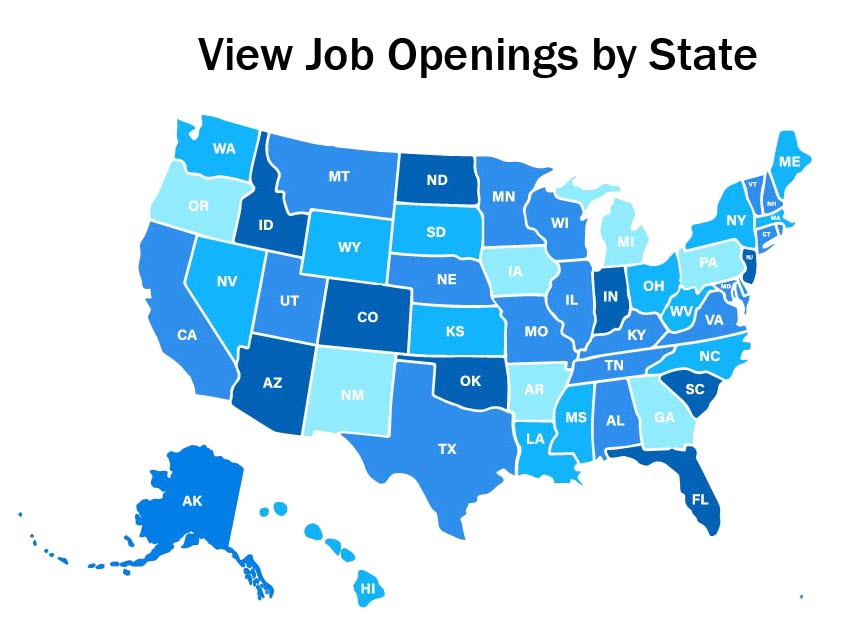 Want to be notified each time a new opportunity is posted? Click here! Subscribe by email to American Conservation Experience - EPIC
 Subscribe in a reader