Traditional Trades Advancement Program Member Cape Lookout National Seashore Jobs at American Conservation Experience - EPIC
Sample Traditional Trades Advancement Program Member Cape Lookout National Seashore Job Description
Traditional Trades Advancement Program Member - Cape Lookout National Seashore
Summary: American Conservation Experience, a nonprofit Conservation Corps, in partnership with the National Park Service and Cape Lookout National Seashore, is seeking Two Members to be a part of the Traditional Trades Advancement Program (TTAP). The Members will contribute to a variety of historic preservation projects alongside Cape Lookout staff.
TTAP is a program intended for enthusiastic individuals who possess an interest in gaining experience in the field of historic preservation and construction basics. No background or previous experience in construction or historic preservation is required. Training for all tools and activities will be provided by park staff professionals.
For more information about TTAP, please visit: https://www.nps.gov/orgs/1098/traditional-trades-apprenticeship-program.htm
For more information about ACE, please visit: www.usaconservation.org.
Start Date: ASAP - Summer 2022
End Date: 20-weeks after start date
*a 20-week minimum commitment is required *
Location: Cape Lookout National Seashore, Outer Banks, NC
Cape Lookout National Seashore is a low, narrow, ribbon of sand running from Ocracoke Inlet on the northeast to Beaufort Inlet on the southwest. These barrier islands-56 miles long-consist mostly of wide, bare beaches with low dunes covered by scattered grasses, flat grasslands bordered by dense vegetation, and large expanses of salt marsh alongside the sound. Three undeveloped barrier islands make up the seashore - North and South Core Banks and Shackleford Banks.
The seashore includes two historic villages on Core Banks, Shackleford's wild horses, and the Cape Lookout Lighthouse, which has a black-and-white diamond pattern. A visitor center for the seashore is located on Harkers Island.
Cape Lookout National Seashore is fairly remote. Applicants must be comfortable with water-craft travel. The primary transportation to and from the work sites will be by boat or ferry. There can be limited cell-phone service in the area. More details can be provided by NPS during the interview process.
For more information about Cape Lookout National Seashore, please visit https://www.nps.gov/calo/index.htm.
Living Allowance: The ACE Member is expected to contribute ~40 hours/week and will receive a living allowance of $599/week to offset the costs of food and incidental expenses, dispersed bi-weekly.
Housing: ACE members will be accommodated in provided housing during their work days at no cost, for the duration of the term. Housing during the days "on duty" is a remote station on the Cape. This station is located on a separate island southeast of the park Headquarters (HQ). The housing has water, shower, electricity, pots and pans, cutlery, stove, refrigerator, a front porch located on the water, beach, and fishing opportunities. It is a 5 miles boat trip to the island that the park HQ is located on.
During days off (Saturday and Sunday) the same cabin used for working days could be used for the participants' days off. While this may be a remote and isolating experience, for the right candidate it can be an ideal intercoastal getaway.
If possible, "off duty" housing may also be available at the park HQ, though there is only capacity for one participant. This is shared living space with two NPS employees and has a shared bathroom but has three private bedrooms. Alternating time off at HQ housing could be an option agreed upon between participants.
NPS boats bring work crews and supplies Monday through Friday. There is also a passenger ferry that runs 7 days a week - weather dependent.
AmeriCorps: This position may be eligible for a 675-hour AmeriCorps Education Award ($2,417.14) upon successful completion of service hours. Additional enrollment steps are required.
Scheduling: Monday through Friday, 7:00 am to 3:00 pm
Position Description: Members will work closely with park maintenance and preservation teams. Members will work in support of historic building maintenance and repair to preserve historic sites and structures across the National Seashore landscape. Members will participate in a variety of preservation and carpentry techniques. Leadership will be provided by skilled NPS staff to engage in the following:
Roof and siding maintenance, repair including replacement of cedar shingles and ridge cap on multiple historic houses and boathouse, per Secretary of Interior Standards for Rehabilitation

Window replacements and repairs, exterior doors, porch decking and framing replacement on several historic houses, per Secretary of Interior Standards for Rehabilitation

Assisting with the current renovations of the historic lighthouse: summer kitchen repairs, Lighthouse Keepers Quarters porch separation, and damage to the building and foundation

Removal of modern construction on the Life Saving Service building to prepare it for an upcoming rehabilitation project, and rebuilding the large boat doors and ramps on the historic Life Saving Station Boathouse.
This opportunity is meant to facilitate professional development and promotes exposure to land management agencies and networking with professionals. This could include gaining experience in different conservation fields and shadowing different work groups for cross-discipline training.
Public Land Corps Hiring Authority: Members serving under this agreement may be eligible for a hiring authority upon completion of their term of service.
Qualifications:
Required:
Members must be US citizen or Permanent Resident, as required to comply with U.S. government contracts

Willing and able to represent ACE and the partner organization in a professional, positive, and enthusiastic manner.

Ability to be both self-directed/work alone, and be a positive, contributing member of a group.

A valid driver's license and an insurable driving record (documentation to be provided upon request).

Willing to undergo and must pass required criminal history checks.

Ability to perform the essential duties of the position with or without reasonable accommodation.

Have a serious attitude toward safety all day, every day.

ACE Members must verify that they are fully vaccinated for Covid-19 or have requested and been granted a medical or religious exemption to vaccination by the time they start their term.
Preferred Skills:
Competitive applicants for this position can hold or be pursuing a minimum of a high school diploma and/or have relevant experience in subject areas such as construction trades, use of hand and power tools.

Knowledge of one or more trade practices, such as masonry, carpentry, roofing, mechanics, and/or painting.

Familiarity with construction and craftsmanship.

Basic familiarity with common factors in deterioration of buildings and structures.

Ability and willingness to use and care for common hand tools and portable or stationary power tools associated with the trade (e.g., hammers, saws, drills, planers, etc.)

Deep interest in preserving history.

A career interest in building trade skills and/or historic preservation.

Is comfortable working outside in varying weather conditions and at heights.

Have a willingness to work hard and get dirty.

Have the ability to think critically and creatively.
To Apply: Please submit your resume, a cover letter demonstrating your interest and experience, and contact information for three professional/academic references to the online application page for this position here: https://usaconservation.applicantpool.com/jobs/. Early consideration will be given as applications are received. This position may close at any time. If you have any questions regarding this position please feel free to contact ACE EPIC Recruitment and Outreach Specialist, Victoria Yee, at vyee@usaconservation.org.
EEO: American Conservation Experience provides equal employment opportunities (EEO) to all employees and applicants for employment without regard to race, color, religion, sex, national origin, age, disability or genetics. In addition to federal law requirements, American Conservation Experience complies with applicable state and local laws governing non-discrimination in employment in every location in which the company has facilities.
Current Openings for Traditional Trades Advancement Program Member Cape Lookout National Seashore Jobs at American Conservation Experience - EPIC
Below are some job listings at American Conservation Experience - EPIC that match the common job title you have selected.
| Opportunity Title | Agency | Location | Employment Type | Program |
| --- | --- | --- | --- | --- |
Sorry, we have no current opportunities. Thanks for your interest and please check back on this site for changes.
To view other job opportunities in our organization, click here: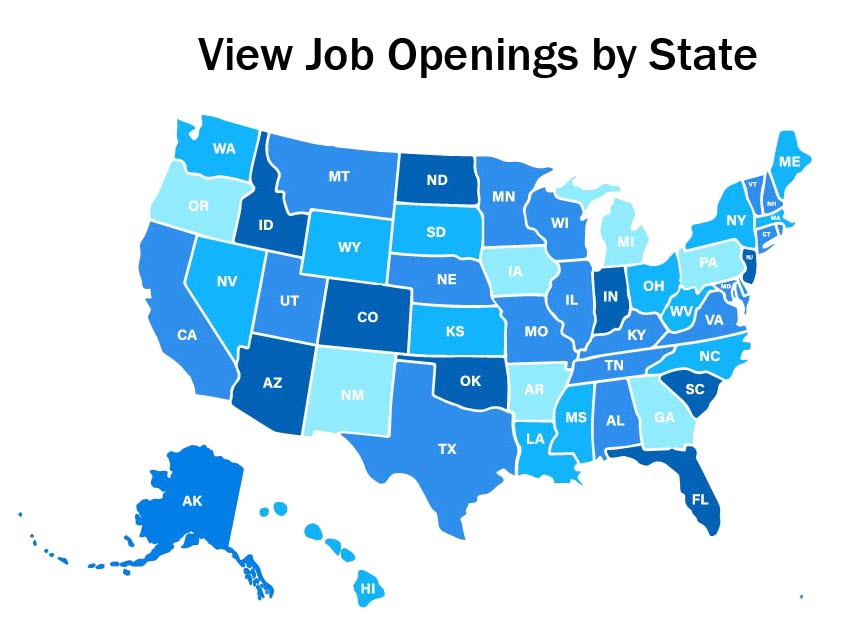 Want to be notified each time a new opportunity is posted? Click here! Subscribe by email to American Conservation Experience - EPIC
 Subscribe in a reader