UTSO Aquatic Assessment, Inventory, and Monitoring Jobs at American Conservation Experience - EPIC
Sample UTSO Aquatic Assessment, Inventory, and Monitoring Job Description
UTSO Aquatic Assessment, Inventory, and Monitoring
Summary: American Conservation Experience, a nonprofit Conservation Corps, in partnership with the Bureau of Land Management Utah State Office, is seeking 4 Aquatic AIM Stream Habitat Assessment Technicians for 22 weeks to assist BLM field offices in completing this year's Aquatic Assessment, Inventory, and Monitoring (AIM) objectives. This opportunity is intended for enthusiastic professionals with a background in stream ecology, hydrology, geomorphology, biology, conservation, natural resource management, or a closely related field, with a deep interest in jointly advancing their career goals and the stewardship of Utah's natural resources through purposeful fieldwork and research. Interns will be on teams of 2 Team Members and will work with one BLM Lead.
Start Date: Early May 2017 Start date will reflect mandatory training all interns must attend in mid May. (More details at a later date). End Date: October, 2017
*A 22-Week commitment is required*
Location: Green River District, Vernal, UT West Desert District, SLC, UT
**Please note on your cover letter which locations you are interested in**
Project Background and Objectives: The Bureau of Land Management, Utah State Office is seeking several stream habitat assessment technicians to assist in the implementation of the Bureau of Land Management (BLM) National Aquatic Monitoring Framework (NAMF) for Assessment, Inventory, Monitoring (AIM) of lotic ecosystems. AIM seeks to standardize the collection of quantitative data that can be used at multiple scales to assist the BLM in making land management decisions. More information about AIM and AIM implementation can be found at http://aim.landscapetoolbox.org/.
Technicians will sample streams and rivers on BLM-managed land using the BLM's AIM protocol for rivers and streams. Data collection involves measuring a variety of stream attributes including water chemistry and instream habitat, collecting aquatic macro invertebrates, and conducting ocular estimates in the riparian zone.
Successful applicants will be required to work and camp in the field for up to 8 days in a row. Some streams will be near a road while others may require hiking several miles to access. Applicants should be prepared to encounter strenuous working conditions including: hiking 5 to 6 miles off trail while carrying a heavy pack, bushwhacking, working in the water and in all types of weather, and primitive camping without access to bathrooms or running water. Camping gear including tent, sleeping pad, and camp kitchen items will be provided.
For more information on AIM methods, please visit: http://www.blm.gov/style/medialib/blm/wo/Information_Resources_Management/policy/ib_attachments/2012.Par.53766.File.dat/IB2012-080_att1.pdf
The National Aquatic Monitoring Center http://www.usu.edu/buglab/
Site Information and History: You can also visit www.usaconservation.org for more information about ACE and the EPIC program. You can also visit www.blm.gov for more information about the Bureau of Land Management.
Compensation: $400 per week living allowance (Stipend). Typical workweek will be 8-10 hours/day, 4-5 days/week. Some survey protocols will require an adjustment of the work day however; bi-weekly totals will amount to 80 hours.
Housing: Housing is dependent on location. More information will be available at a later date. Some camping may be required during term of service. Camping equipment will be provided by ACE.
Position Description: Approximately 80% of the work will be outdoor fieldwork and the remainder will be office work. Fieldwork will be in an outdoor environment where climate, weather, and terrain require can be demanding.
Training: The team's will jointly attend a training provided by the BLM during the first two weeks of their internship. All interns must be available for this training. Candidate ability/availability to attend this training will be a determining factor in the hiring process.
Qualifications: Applicants should have degree in stream ecology, hydrology, and geomorphology, natural resource management, biology, conservation biology, or related field. Candidates with Master's Degrees and an interest in a career in public lands management are strongly encouraged to apply. Resumes and cover letters must show detailed key project experiences.
Demonstrated leadership experience in field data-collection or another relevant team management setting will be essential.
Required:
Interns must be US citizen or possess a green card

Must be 18-26 years of age. Applicants with recent Masters Degree's or pursuing Master's degree's up to age 35, will be considered.

Ability and willingness to undergo a federal criminal background check is required

Must have a valid driver's license, clean driving record, and use of a personal vehicle

Experience driving 4x4 vehicles on rough roads (or willingness to learn)

Have demonstrated plant identification skills/experience. Field experience preferred

Interns must have a high a high fitness level and an interest in camping, with potential for backcountry work trips.

Critical thinking and problem solving skills.

Ability to read, interpret, and navigate using topographic maps

Willingness to work long days (10-12 hrs.)

A high degree of comfort wading in all types of streams including those with slick rocks, boulders, fast water, cold water, deep mud, and log jams.

The ability to interact and communicate professionally with multiple stakeholders including: landowners, recreationalists, hunters, anglers, and BLM employees.

Ability to work alone/in a small group with minimal supervision

Ability to work in small teams in close/remote settings (teams of 2-3).

Experience and/or ability to learn use of GPS unit

Must be able and willing to work outdoors and be capable of lifting 50 lbs.

Must be able to take initiative, work independently, and participate in collaborative efforts

Must be able to communicate clearly and concisely with resource professional
Additional qualifications desired (not required):
Backcountry travel experience and solid navigational skills

Wilderness first aid certification

Leadership skills and experience

Coursework in stream ecology, hydrology, or geomorphology

Experience working in stream and river systems

River rafting experience

Comfortable working from a boat in swift-moving water
AIM/ACE Team must be willing to represent ACE and the BLM in a professional, positive, and enthusiastic manner. Drug users should not consider applying, as ACE reserves the right to require drug testing.
**This position is subject to change/close at any time**
To Apply: Please submit a thoughtful resume and cover letter along with 3 professional references using the APPLY NOW section, located on the upper right hand corner of the position listing on our website here: https://usaconservationepic.applicantpool.com/jobs/
NOTE: Early consideration will be given as applications are received. If you have any questions regarding this position, please feel free to contact the ACE EPIC National Recruitment Specialist, Melissa Early, at mearly@usaconservation.org
Current Openings for UTSO Aquatic Assessment, Inventory, and Monitoring Jobs at American Conservation Experience - EPIC
Below are some job listings at American Conservation Experience - EPIC that match the common job title you have selected.
| Opportunity Title | Agency | Location | Employment Type | Program |
| --- | --- | --- | --- | --- |
Sorry, we have no current opportunities. Thanks for your interest and please check back on this site for changes.
To view other job opportunities in our organization, click here: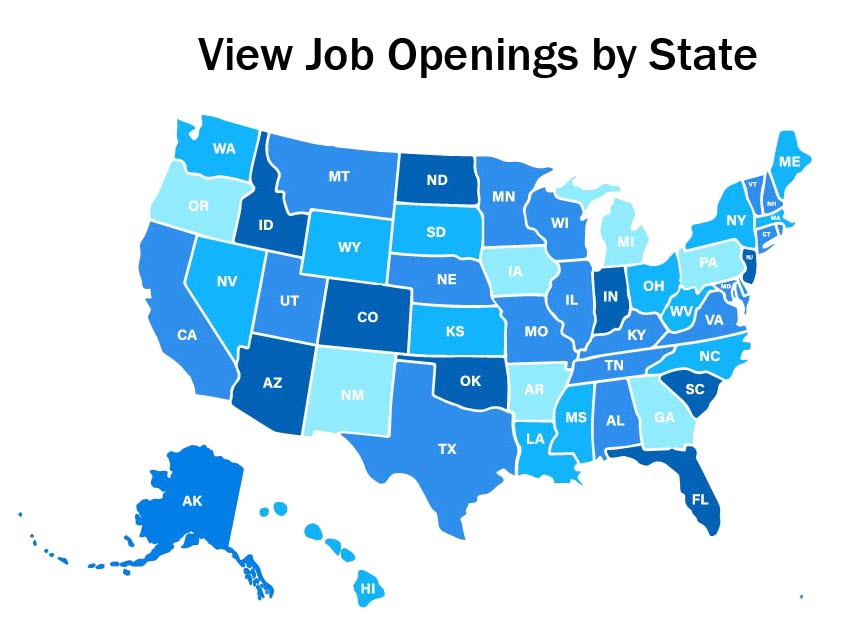 Want to be notified each time a new opportunity is posted? Click here! Subscribe by email to American Conservation Experience - EPIC
 Subscribe in a reader