Vegetation Management Member Southeast Utah Group Jobs at American Conservation Experience - EPIC
Sample Vegetation Management Member Southeast Utah Group Job Description
Vegetation Management Member - Southeast Utah Group
Summary: American Conservation Experience, a Non-Profit Conservation Corps based in Flagstaff, AZ, in partnership with the National Park Service, is seeking ONE Vegetation Management Member to dedicate at least 16 weeks in support of the Southeast Utah Group (SEUG), which serves Arches National Park, Canyonlands National Park, Hovenweep National Monument, and Natural Bridges National Monument.
For more information about ACE, please visit: www.usaconservation.org.
Start Date: July 5, 2022
End Date: October 27, 2022
*a 17-week minimum commitment is required *
Location: Arches National Park and Canyonlands National Parks with potential work in Natural Bridges and Hovenweep national monuments (Moab, Utah duty station).
Living Allowance: ACE Member is expected to contribute ~40 hours/week and will receive a living allowance of $630/week to offset the costs of housing, food, and incidental expenses, dispersed bi-weekly. For qualifying days, the ACE Member will also receive a backcountry per diem at $20/day when backcountry travel is necessary.
Housing: Housing will be provided by the park.
Position Description: After habitat loss, invasive species are considered the greatest threat to global diversity. Exotic-plant management, including use of mechanical, manual and chemical control and site restoration, is a high priority in our national parks. The Resource Stewardship and Science Division of the Southeast Utah Group is tasked with controlling priority invasive plant species for 4 national park units in Utah. In this intensive field position, The ACE Member will be trained in a variety of techniques to manage invasive plants. Additionally, the ACE Member will also be responsible for using GPS and GIS to locate and document invasive plant treatments and populations, as well assisting with data summary and reporting. The ACE Member may also assist in other restoration activities such as seed collection, seeding, plant and biocrust salvaging, and vegetation monitoring. Arches National Park is beginning installation of native plant seed increase fields this spring; ACE Member will likely assist with this as well.
This individual placement is meant to facilitate professional development and promotes exposure to land management agencies and networking with professionals. This could include gaining experience in different conservation fields and shadowing different work groups.
Public Land Corps Hiring Authority: Members serving under this agreement may be eligible for a hiring authority upon completion of their term of service.
PLC projects also include specific eligibility requirements such as age and citizenship. Please contact ACE staff with questions about eligibility.
Qualifications:
Required
Members must be US citizen or Permanent Resident, as required to comply with U.S. government contracts

Willing and able to represent ACE and the partner organization in a professional, positive, and enthusiastic manner.

Ability to be both self-directed/work alone, and be a positive, contributing member of a group.

A valid driver's license and an insurable driving record (documentation to be provided upon request).

Willing to undergo and must pass required criminal history checks.

Ability to perform the essential duties of the position with or without reasonable accommodation.

ACE Members must verify that they are fully vaccinated for Covid-19 or have requested and been granted a medical or religious exemption to vaccination by the time they start their term.
Preferred:
Competitive applicants are conscientious, hard-working, individuals with a background in any aspect of natural resource management, but with strong interest in vegetation work and commitment to the physical requirements of field work and working with an enthusiastic team of resource professionals who are passionate about ecological restoration in southeast Utah national parks.

Experience identifying plants

Experience in vegetation management such as exotic plant control

Knowledge of Southern Utah's Exotic and Invasive species
To Apply: Please submit your resume, a cover letter demonstrating your interest and experience, and contact information for three professional/academic references to the online application page for this position here: https://usaconservation.applicantpool.com/jobs/. Early consideration will be given as resumes are received. This position may close at any time. If you have any questions regarding this position please feel free to contact ACE EPIC Recruitment Specialist, Victoria Yee at vyee@usaconservation.org.
EEO: American Conservation Experience provides equal employment opportunities (EEO) to all employees and applicants for employment without regard to race, color, religion, sex, national origin, age, disability or genetics. In addition to federal law requirements, American Conservation Experience complies with applicable state and local laws governing non-discrimination in employment in every location in which the company has facilities.
Current Openings for Vegetation Management Member Southeast Utah Group Jobs at American Conservation Experience - EPIC
Below are some job listings at American Conservation Experience - EPIC that match the common job title you have selected.
| Opportunity Title | Agency | Location | Employment Type | Program |
| --- | --- | --- | --- | --- |
Sorry, we have no current opportunities. Thanks for your interest and please check back on this site for changes.
To view other job opportunities in our organization, click here: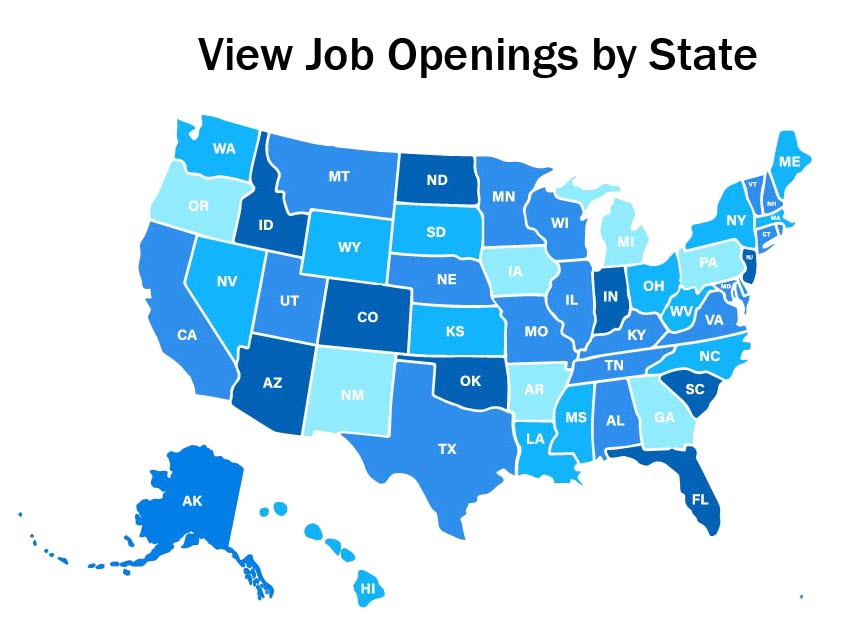 Want to be notified each time a new opportunity is posted? Click here! Subscribe by email to American Conservation Experience - EPIC
 Subscribe in a reader