Vegetation Management Volunteer, Southwestern United States Jobs at American Conservation Experience - EPIC
Sample Vegetation Management Volunteer, Southwestern United States Job Description
Vegetation Management Volunteer, Southwestern United States
This opportunity provides a an international volunteer with a venue to gain experience in ecological restoration in the intriguing and vast desert national parks of the Southwestern United States. America's unique federal approach by managing land through public ownership allows citizens and visitors to utilize these vast landscapes and resources for what these special places are set aside for. American Conservation Experience (ACE), a Non-Profit Conservation Corps based in Flagstaff, AZ, partners with the National Park Service to assist in the mission of this federal land management agency. The National Park Service is comprised of over 400 natural, historical, recreational, and cultural sites, serving the purpose of preserving these areas for future generations. In support of the National Park Service' mission, ACE is seeking ONE Vegetation Management Volunteer to dedicate 10 weeks in support of the Southeast Utah Group (SEUG) which serves Arches National Park, Canyonlands National Park, Hovenweep National Monument, and Natural Bridges National Monument. The purpose of the Vegetation Management Intern is to provide support to partner parks in the management, control and eradication of invasive, exotic plants and forest pathogens and assist in restoration efforts in high visitor-use areas and selected backcountry sites. This is a volunteer position that will expand the resume of anyone starting a natural resource career. The volunteer position will provide many career exploratory and networking opportunities, as well as working alongside a United States citizen intern.
These opportunities are intended for conscientious, enthusiastic, individuals with a background in any aspect of natural resource management, but who are committed to the physical requirements of field work and vegetation management opportunities within the desert, shrubland, and riparian environments of Utah's ecosystems.
Project Location: Southern Utah is known for the "Mighty Five" national parks: Canyonlands, Capitol Reef, Arches, Zion, and Bryce Canyon. These landscapes display a range of beauty with sights such as snowcapped mountains in remote locations, red rock canyons that offer climbing and rappelling outdoor recreation, and unbelievable watersports despite the fact that Utah is the second driest state in the nation. Some popular motorized activities in the desert include OHV sports, standing for Off Highway Vehicles. Depending on the type of federal public land you decide to recreate within, you may be able to acquire a permit to participate in this popular pastime in southern Utah. Additional opportunities include horseback riding, river rafting, backpacking, camping, and fishing.
Start Date: March, 2019 *exact date to be determined*
End Date: May or June, 2019 *exact date to be decided upon, depending on start date*
* A minimum 10-week commitment is required *
Location: Arches National Park and Canyonlands National Park, Moab, Utah.
Project Website: Arches National Park and Canyonlands National Park are both located in southeastern Utah. To learn more about the parks please visit https://www.nps.gov/arch/index.htmand https://www.nps.gov/cany/index.htm. For more information about the monuments where job duties will additionally be conducted, please visit https://www.nps.gov/hove/index.htmand https://www.nps.gov/nabr/index.htm.
Participation Fee: The fee will be approximately $2,000 for costs of recruitment booking agents, plus individual travel costs. For more information on the costs of this program, please refer to our website at this address: http://www.usaconservation.org/programs/conservation-volunteers/intlregistration/. You will be required to fly into Salt Lake City, Utah (SLC). All travel to and from SLC will be paid for by you. ACE will provide transportation from SLC airport to Moab and back.
Housing: The international volunteer is expected to contribute ~40 hours/week and willbe accommodated in park housing at no cost for the duration of the volunteer program.
Items Needed for the Program: Since the majority of this volunteer opportunity requires outdoor restoration work, durable clothing such as hiking boots and breathable, sweat-wicking clothing is necessary. In addition, the desert environment during the summer season requires attention to your hydration levels and skin protection from the intensity of the sun.
Position Description: After habitat loss, invasive species are considered the greatest threat to global diversity. Exotic-plant management, including use of mechanical, manual and chemical control and site restoration, is a high priority in our National Parks. The Resource Science and Stewardship Division of the Southeast Utah Group is tasked with aiding in controlling invasive plants for 4 National Park units in Utah. In this intensive field volunteer position, ACE volunteers will be exposed to a variety of terrain to implement and document invasive plant management control methods including manual, mechanical, and chemical techniques. Additionally, interns will also be responsible for using GPS and GIS to locate and document sites and invasive plant populations. Transport of equipment typically includes an open trailer and experience pulling, hitching and backing a trailer is considered a plus.
Qualifications: Applicants for the position must hold or be pursuing a minimum of a bachelor's degree and/or have relevant experience in subject areas such as environmental science, environmental studies, botany, ecology, biology, wildlife, natural resource management or related discipline.
Required:
International outside the United States, interested in volunteering in the United States.
Must be 18-35 years of age (Volunteers must be 21-35 to apply for any ACE position that requires or anticipates operation of agency or ACE vehicles for duties.)
Must be able and willing to serve outdoors in varying weather conditions and participate in often strenuous physical labor.

Must be physically fit and have the ability to carry up to 40-lbs up to 5 miles over steep terrain for up to 10 hours/day.

Have strong back, knees, and ankles (if you have preexisting injuries this job will exacerbate them, and endanger you).
A valid driver's license and a clean driving record are required (documentation to be provided upon request).
Ability to work alone and in a group.

Interested in working in conjunction with a United States intern, that will be completing the same work.

Proficient in English.

Ability to undergo a federal criminal background check is required.
Preferred:
Knowledge of Southern Utah's Exotic and Invasive species.
ACE volunteers must be willing to represent ACE and the partner organization in a professional, positive, and enthusiastic manner. Drug users should not consider applying, as ACE reserves the right to require drug testing.
To Apply: Please submit your resume, thoughtful cover letter, and contact for three professional/academic references to the online application page for this position here: https://usaconservation.applicantpool.com/jobs/
NOTE: Early consideration will be given as resumes are received. This position may close at any time. If you have any questions regarding this position please feel free to contact ACE EPIC NPS Division Recruitment Specialist, Tori Klotz at 385.522.3171 or tklotz@usaconservation.org.
Current Openings for Vegetation Management Volunteer, Southwestern United States Jobs at American Conservation Experience - EPIC
Below are some job listings at American Conservation Experience - EPIC that match the common job title you have selected.
| Opportunity Title | Agency | Location | Employment Type | Program |
| --- | --- | --- | --- | --- |
Sorry, we have no current opportunities. Thanks for your interest and please check back on this site for changes.
To view other job opportunities in our organization, click here: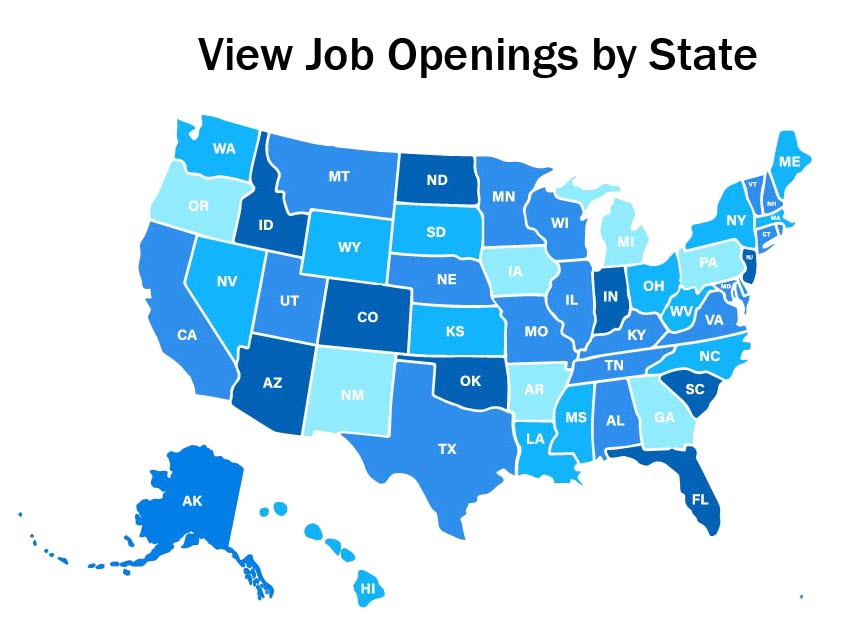 Want to be notified each time a new opportunity is posted? Click here! Subscribe by email to American Conservation Experience - EPIC
 Subscribe in a reader