Wilderness Ranger, Eldorado National Forest Jobs at American Conservation Experience - EPIC
Sample Wilderness Ranger, Eldorado National Forest Job Description
Wilderness Ranger, Eldorado National Forest
Wilderness Ranger
Summary: American Conservation Experience, a nonprofit Conservation Corps, in partnership with Eldorado National Forest, is seeking 2 Members to contribute to projects alongside Forest Service Staff.
The Wilderness Ranger will assist the Forest Service backcountry patrol of the Mokelumne Wilderness. This opportunity is intended for an enthusiastic young professional with a well-developed working background in conservation, natural resources management, wilderness management, recreation management, or a similar field. The Wilderness Ranger should possess a passion for public land management and a professional interest in advancing their career towards natural resource management, policy, and/or wilderness.
For more information about ACE, please visit: www.usaconservation.org.
Start Date: Mid-Late May
End Date: Approximately 22 weeks after start date
*a 22-week minimum commitment is required *
Location: Eldorado National Forest, Multiple Ranger Districts
The Eldorado National Forest is located in the central Sierra Nevada region within California and encompasses a total of 798,279 acres, which includes 193,027 acres of private ownership.
The Eldorado National Forest is bordered on the north by the Tahoe National Forest, on the east by the Lake Tahoe Basin Management Unit and the Humboldt-Toiyabe, and to the south by the Stanislaus National Forest. The Eldorado is within 3 - 4 hours of the San Francisco Bay Area and about 1 - 1 1/2 hours from Sacramento. It ranges in elevation from 1,000 feet in the foothills to more than 10,000 feet above sea level along the Sierra crest. The mountainous topography is broken by the steep canyons of the Mokelumne, Cosumnes, American, and Rubicon rivers. Plateaus of generally moderate relief are located between these steep canyons.
The forest is also home to 297 lakes and reservoirs (including both public and private acreage), which total 11,994 surface acres. 11 large reservoirs account for 9,000 acres. The rest are mostly small, high mountain lakes. Both the rivers and lakes provide excellent fishing opportunities. The Eldorado National Forest provides diverse recreational opportunities to the public. The Forest offers every visitor the chance to enjoy nature and be outdoors. In addition to two popular wilderness areas (Mokelumne Wilderness), the forest offers more than 70-day use and overnight developed recreation facilities across the forest for the individual, families and groups.
For more information regarding Eldorado National Forest, please Visit: https://www.fs.usda.gov/eldorado/
Living Allowance: The ACE Member is expected to contribute ~40 hours/week and will receive a living allowance of $740/week to offset the costs of food and incidental expenses, dispersed bi-weekly.
Housing:
Not provided

: Housing is the responsibility of the member and not provided by ACE or USFS. A $50/wk housing stipend will be available. Local candidates encouraged to apply
Project Objectives:
Assist the Forest Service in backcountry patrol of Mokelumne Wilderness.

Backcountry patrol will include visitor contacts, outreach/education and trail work.

Work with wilderness staff and volunteers to schedule/perform backcountry patrol of Mokelumne Wilderness.

Candidates should be comfortable backpacking and camping in the backcountry for up to 5 days.

Trail work experience and/or crosscut saw certification would be beneficial for the position. Training will also be provided.

The member may assist with monitoring efforts, such as campsite inventory and solitude monitoring.

Perform other duties as assigned.
This individual placement is meant to facilitate professional development and promotes exposure to land management agencies and networking with professionals. This could include gaining experience in different conservation fields and shadowing different work groups.
This position requires a balance of critical analysis with technical field expertise, along with the ability to work directly with the public in sometimes difficult scenarios.
Public Land Corps Hiring Authority: Members serving under this agreement may be eligible for a hiring authority upon completion of their term of service.
Qualifications:
Required
Members must be comfortable in various indoor and outdoor work environments, and at times adverse weather conditions, hiking and backpacking for several miles a day

Work required walking and climbing in steep, uneven terrain, performing physical labor, bending, lifting and carrying up to 50 pounds or more.

Must be able to take initiative and work independently, as well as participate effectively in collaborative efforts.

Ability to hike and backpack in a wilderness or backcountry setting.

Comfortable with GPS (used to locate campsites to inventory) and data entry for analysis.

Applicants must have a personal vehicle for work-related travel.

Members must be US citizen or Permanent Resident, as required to comply with U.S. government contracts

Willing and able to represent ACE and the partner organization in a professional, positive, and enthusiastic manner.

Ability to be both self-directed/work alone, and be a positive, contributing member of a group.

A valid driver's license and an insurable driving record (documentation to be provided upon request).

Willing to undergo and must pass required criminal history checks.

Ability to perform the essential duties of the position with or without reasonable accommodation.

ACE Members must verify that they are fully vaccinated for Covid-19 or have requested and been granted a medical or religious exemption to vaccination by the time they start their term.
Preferred Skills:
Competitive applicants for this position can have relevant experience in subject areas such as Recreation Management and/or Natural Resources.

Chainsaw and First Aid/CPR Certification highly desired; training may be provided.

Members must have working knowledge of detailed recreation rules and regulations to assist Forest visitors, and to detect and report violations

Ability to educate visitors in recreation management and law enforcement objectives and policies, to obtain compliance with laws/regulations, to resolve problems, and to provide assistance to forest visitors. Contacts will include dealing with some persons and/or groups that may be uncooperative, hostile and who have different viewpoints.

Must have strong communication skills

Must be able to work alone and in small groups with minimal supervision, and adhere to instructions, procedure and use initiative in carrying out recurring assignments independently

Experience and/or ability to learn the use of a GPS unit

Public outreach and making contacts with visitors is a key component of this role contact is to educate visitors in recreation management and law enforcement objectives and policies, to obtain compliance with laws/regulations, to resolve problems, and to provide assistance to forest visitors. Contacts will include dealing with some persons and/or groups that may be uncooperative, hostile and who have different viewpoints
To Apply: Please submit your resume, a cover letter demonstrating your interest and experience, and contact information for three professional/academic references to the online application page for this position here: https://usaconservation.applicantpool.com/jobs/. Early consideration will be given as resumes are received. This position may close at any time. If you have any questions regarding this position please feel free to contact ACE EPIC USFS Member Manager, Amanda McGarry amcgarry@usaconservation.org.
EEO: American Conservation Experience provides equal employment opportunities (EEO) to all employees and applicants for employment without regard to race, color, religion, sex, national origin, age, disability or genetics. In addition to federal law requirements, American Conservation Experience complies with applicable state and local laws governing non-discrimination in employment in every location in which the company has facilities.
Current Openings for Wilderness Ranger, Eldorado National Forest Jobs at American Conservation Experience - EPIC
Below are some job listings at American Conservation Experience - EPIC that match the common job title you have selected.
| Opportunity Title | Agency | Location | Employment Type | Program |
| --- | --- | --- | --- | --- |
Sorry, we have no current opportunities. Thanks for your interest and please check back on this site for changes.
To view other job opportunities in our organization, click here: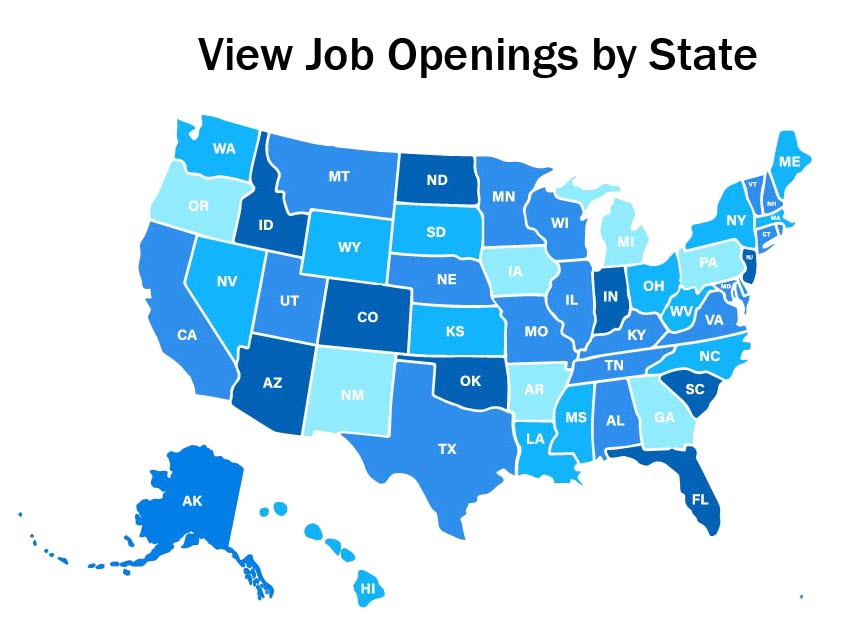 Want to be notified each time a new opportunity is posted? Click here! Subscribe by email to American Conservation Experience - EPIC
 Subscribe in a reader