Wildlife Biologist ACE Member Jobs at American Conservation Experience - EPIC
Sample Wildlife Biologist ACE Member Job Description
Wildlife Biologist ACE Member
Summary: American Conservation Experience, a nonprofit Conservation Corps, in partnership with the Bureau of Land Management, is seeking 1 Wildlife Biology Individual Placement in assisting BLM Wildlife Biologists in completing sensitive species projects.
For more information on ACE, click here.
Start Date: March 15, 2022
End Date: Dec 31, 2022
Location: Cedar City, UT. Often called the "Gateway to the National Parks", Cedar City is an hour from Zion, 1.5 hours from Bryce Canyon and 3 hours from both Capitol Reef and the Grand Canyon. This area boasts several ski resorts and winter sports as well as year round hiking, biking, camping, climbing and more.
The BLM Cedar City Field Office is responsible for the management of 2.1 million acres in Southwest Utah. The renewable resources division of the field office is responsible for the administration of the range, wildlife and fisheries, soil, water and air, forestry, sensitive plants, and wild horse and burro programs. The diversity of resources and issues surrounding them provide many opportunities for interdisciplinary and inter-agency projects. Please visit http://www.blm.gov/ut/st/en/fo/cedar_city.html for more information regarding our project partner, the BLM Cedar City field office.
Compensation: A living allowance of $600/week, which is intended to cover housing, food, and incidentals. Housing is the responsibility of the member and not provided by ACE or BLM.
Work Schedule: The work schedule will typically be 8-10 hours/day, 4-5 days/week. Some survey protocols will require an adjustment of the workday and week (i.e. 4x 10-hour days); however, bi-weekly hours will amount to 80 hours per week.
Position Description: The member will participate as an interdisciplinary team member to the Field Office's overall fieldwork and monitoring program for wildlife (Threatened and Endangered Species and General Wildlife). The individual working in this position can expect to apply their education in various settings, learning on-the-ground field applications, wildlife inventory and monitoring procedures, and practical application of the data for the BLM. The individual should expect to learn about a broad range of responsibilities and issues associated with the general wildlife and threatened and endangered species management programs.
The candidate will conduct wildlife inventories to thoroughly document species' presence, diversity, relative abundance and distribution. Duties and responsibilities of the technician include but are not limited to the following:
Serve as lead in small mammal trapping and population monitoring for dark kangaroo mouse (Mar-May) and Utah prairie dog (Jul-Sept).

Assist with translocation efforts of Utah prairie dogs

Participate in pinyon jay monitoring as identified in the Pinyon Jay Conservation Strategy

Assist BLM Wildlife Biologists with wildlife surveys, data entry, and database management

Assist with various wildlife telemetry projects including capture and handling, manual tracking, retrieving transmitters, evaluating mortalities, and data entry

Assist with remote camera sensing projects including deploying cameras, reviewing photos for identification of species, and maintaining photo database

Assist with monitoring kit fox populations through spotlight counts, trail camera monitoring, capture and deploying radio transmitters, manual telemetry tracking, etc.

Assist with raven and golden eagle point counts, capturing and deploying GPS transmitters, etc.

Conduct protocol level surveys and habitat monitoring for Utah prairie dogs
Assessment of migratory bird use of habitat improvements for long term effects monitoring (i.e. bird point counts, raptor nest monitoring)

Assist with vegetation monitoring and habitat evaluations to support several disciplines

Assessments of impacts on wildlife habitat from vegetation treatments and/or BLM supported projects

Conduct wildlife survey clearances and generate reports prior to habitat restoration project implementation

Assist with design and layout of habitat improvement projects

Assist with wetland and riparian monitoring

GPS/GIS mapping of wildlife surveys to include species surveys, colony expansions, nest locations and invasive species locations

Participate in the biological review of NEPA documents.
This opportunity is intended for enthusiastic professionals with a background in wildlife biology/conservation, ecology, natural resource management, or a closely related field, with a deep interest in jointly advancing their career goals and the stewardship of Utah's natural resources through purposeful fieldwork and research.
Qualifications: Applicants must have previous experience and at minimum a B.S. degree in Wildlife Biology, Biological Sciences, Natural Resource Management or related disciplines appropriate to the position.
Required:
Must have a high fitness level and an interest in backcountry foot travel

Willing and able to represent ACE and the partner organization in a professional, positive, and enthusiastic manner

Ability to be both self-directed/work alone, and be a positive, contributing member of a group
Valid driver's license and an insurable driving record (documentation to be provided upon request)

Must have a personal vehicle
Willing to undergo and must pass required criminal history checks

Ability to perform the essential duties of the position with or without reasonable accommodation
ACE Members must verify that they are fully vaccinated for Covid-19 or have requested and been granted a medical or religious exemption to vaccination by the time they start their term.
Ability to safely operate a 4X4 vehicle in rugged terrain

Experience traveling in a backcountry environment

Strong written and verbal communication skills and ability to interact with public

Wildlife identification skills particularly the ability to identify a variety of migratory birds (i.e. sagebrush obligates and raptors)

Plant identification skills

Ability to hike long distances and work alone/in a small group with minimal supervision

Experience with the use of a handheld GPS unit and Collector for ArcGIS

General computer skills (Microsoft Office Suite)

Must be able and willing to work outdoors and be capable of lifting 80 lbs

Must be able to take initiative, work independently, and participate in collaborative efforts

Must be able to communicate clearly and concisely with resource professionals
Preferred:
Experience in wildlife survey techniques and ability to follow species-specific protocols

Experience in wildlife capture and handling techniques

Experience in wildlife telemetry and the use of telemetry equipment

Experience with remote camera sensing research and methods

Experience in GIS using ArcMap, Collector for ArcGIS, and ability to generate maps

Experience in data entry and database management

Strong background in working independently and in remote areas

Practical knowledge of the techniques used in the analysis of multiple resources, combined with knowledge of the magnitude and complexity of GIS databases

Knowledge of the interrelationships of various natural and cultural resources for example: range; wildlife; soil, water; minerals; and others

Ability to communicate clearly with planners, resource specialists, managers, and peer professionals in Federal, State, and local agencies

Ability to communicate effectively with a multi-disciplinary group in a knowledgeable and accurate manner

A strong demonstrated interest and/or education in the field of natural resources

Excellent writing, research, public speaking, and organizational skills

Knowledge of Utah's public lands, cultural and historic resources, and natural environments is desired.
The Individual Placements must be willing to represent ACE and the partner organization in a professional, positive, and enthusiastic manner.
**Position may change/close at any time**
To Apply: Please submit a thoughtful resume and cover letter along with 3 professional references using the APPLY NOW section located on the upper right hand corner of the position listing on our website here: https://usaconservationepic.applicantpool.com/jobs/
NOTE: Early consideration will be given as applications are received. If you have any questions regarding this position, please contact ACE EPIC Member Manager, Elyse Cogburn at Ecogburn@usaconservation.org with any questions or concerns in regards to this position.
EEO: American Conservation Experience provides equal employment opportunities (EEO) to all employees and applicants for employment without regard to race, color, religion, sex, national origin, age, disability or genetics. In addition to federal law requirements, American Conservation Experience complies with applicable state and local laws governing non-discrimination in employment in every location in which the company has facilities.
Current Openings for Wildlife Biologist ACE Member Jobs at American Conservation Experience - EPIC
Below are some job listings at American Conservation Experience - EPIC that match the common job title you have selected.
| Opportunity Title | Agency | Location | Employment Type | Program |
| --- | --- | --- | --- | --- |
Sorry, we have no current opportunities. Thanks for your interest and please check back on this site for changes.
To view other job opportunities in our organization, click here: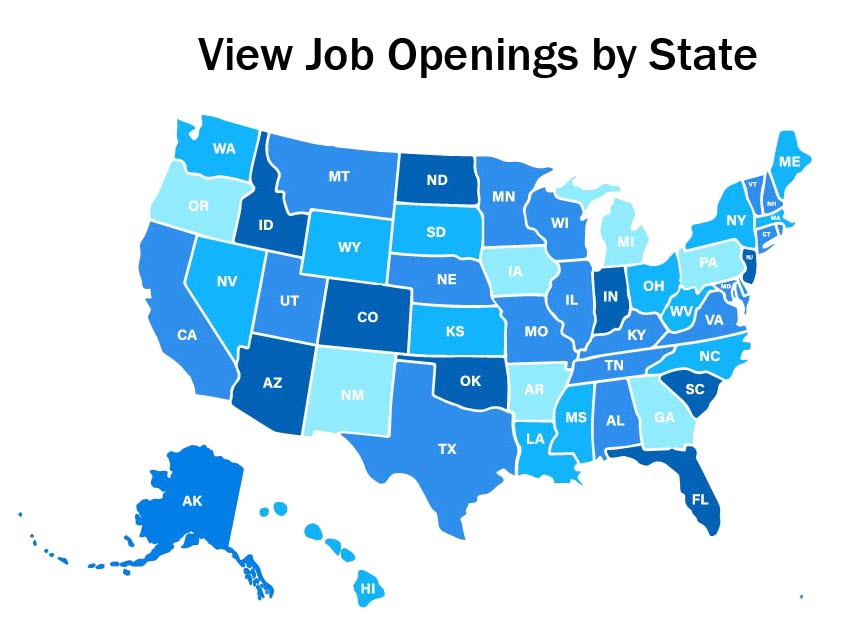 Want to be notified each time a new opportunity is posted? Click here! Subscribe by email to American Conservation Experience - EPIC
 Subscribe in a reader