Wildlife Management Member Black Canyon of the Gunnison National Park Jobs at American Conservation Experience - EPIC
Sample Wildlife Management Member Black Canyon of the Gunnison National Park Job Description
Wildlife Management Member - Black Canyon of the Gunnison National Park
Summary: American Conservation Experience, a nonprofit Conservation Corps, in partnership with the National Park Service is seeking ONE Wildlife Management Member to assist NPS Staff with natural resource management for 7 weeks at Black Canyon of the Gunnison National Park.
For more information about ACE, please visit: www.usaconservation.org.
Start Date: Flexible, between June 6th and June 20th of 2022
End Date: 7 weeks from the start date
*a 7-week minimum commitment is required*
Location: Black Canyon of the Gunnison National Park, Montrose, CO (duty location) and Curecanti National Recreation Area near Gunnison, CO
Black Canyon of the Gunnison National Park encompasses the free-flowing Gunnison River, at the bottom of a spectacular, deep dark canyon. Black Canyon is the deepest canyon in Colorado (approximately 2,700 feet). The interior of the canyon and much of the upland is designated wilderness. The park is over 8,000 feet in elevation at the rim and has Gambel Oak shrublands and deep forested canyons.
Curecanti National Recreation Area encompasses three reservoirs, including Blue Mesa Reservoir, the largest body of water in Colorado. The two lower reservoirs are within the spectacular Black Canyon of the Gunnison. The park is at over 7,000 feet in elevation, and has sagebrush hills, deep forested canyons, and high desert plateaus.
Both the park and the recreation area are home to a variety of plants and abundant wildlife, including mule deer, elk, and bighorn sheep. There are abundant recreational opportunities in the area, including camping, biking, water activities, fishing, and hiking. Summer temperatures range between 60 to 100 F in the summer and 40 to -20 F in the winter. Montrose has a population of approximately 20,000 and offers a variety of grocery and retail stores and medical services.
For more information on Curecanti National Recreation Area, see the website: www.nps.gov/cure.
For more info on Black Canyon of the Gunnison: https://www.nps.gov/blca.
Living Allowance: ACE Member is expected to contribute ~40 hours/week and will receive a living allowance of $500/week to offset the costs of food, and incidental expenses, dispersed bi-weekly plus a $200 completion bonus.
Housing: NPS dorm-style housing provided at no cost to the Member. Housing is located in the NPS unit Curecanti National Recreation Area, near the town of Gunnison, CO. Gunnison hosts Western Colorado University and has many amenities of a small college town. Pets are strictly prohibited from the park housing.
It is highly advised to have a personal vehicle, as it is difficult to secure reliable rides for groceries or other activities that one might wish to engage in during time off.
Position Description: The ACE Wildlife Management Member will work collaboratively with the National Park Service staff as part of the resource management team, and duties will include:
Assisting with raptor nest monitoring

Bat acoustic sampling

Invasive plant control through mechanized and herbicide methods (backpack sprayer)

Habituated wildlife monitoring
The use of GPS units, computers, digital cameras, and government vehicles will be required to accomplish these projects. Projects may require long periods of time standing, bending over and hiking in developed, remote backcountry, and wilderness areas of the parks. The ACE Intern will be required to be physically able to hike one-to-ten miles (round-trip) in rough terrain carrying a 25 lb backpack.
This internship is primarily a field (outdoor) position. When in the field, weather conditions may vary and will include potential for fast-moving lightning storms and temperatures varying between 60 - 100 degrees Fahrenheit in the summer. Projects will be performed at altitudes ranging from 5,000 to 8,600 ft. Projects will also include lifting and carrying three-gallon (25lbs.) backpack applicator, as well as bending and stooping for long periods of time. Indoor work may include sitting at a desk in the in-park resource offices.
The Member will also have the opportunity to work with and learn from the Vegetation Management Team, Watershed Science Team, and Archeology Team.
This individual placement is meant to facilitate professional development and promotes exposure to land management agencies and networking with professionals. This could include gaining experience in different conservation fields and shadowing different work groups.
Public Land Corps Hiring Authority: Members serving under this agreement may be eligible for a hiring authority upon completion of their term of service.
Please note, PLC projects also include specific eligibility requirements such as age and citizenship. Please contact ACE staff with questions about PLC eligibility.
Qualifications:
Required:
Members must be US citizen or Permanent Resident, as required to comply with U.S. government contracts

Willing and able to represent ACE and the partner organization in a professional, positive, and enthusiastic manner.

Ability to be both self-directed/work alone, and be a positive, contributing member of a group.

A valid driver's license and an insurable driving record (documentation to be provided upon request).

Willing to undergo and must pass required criminal history checks.

Ability to perform the essential duties of the position with or without reasonable accommodation.

English proficiency required

ACE Members must verify that they are fully vaccinated for Covid-19 or have requested and been granted a medical or religious exemption to vaccination by the time they start their term.
Preferred:
Competitive applicants for the position

either

hold a minimum of a bachelor's degree

and/or

prior experience in environmental science, botany, ecosystem restoration, biological sciences, natural resource management, park management, landscape architecture, forestry, or a related discipline.

Effective communication skills with all ages and diverse audiences

Ability to identify plants and wildlife using identification guides

Knowledge and ability using GIS/GPS equipment in the field

Deep interest in ecology and respect for nature

A deep desire to gain a deeper understanding and relationship with the Southwest and understand what it takes to manage our country's most revered public places

Highly Recommended: A personal vehicle
To Apply: Please submit your resume, a cover letter demonstrating your interest and experience, and contact information for three professional/academic references to the online application page for this position here: https://usaconservation.applicantpool.com/jobs/. Early consideration will be given as resumes are received. This position may close at any time. If you have any questions regarding this position please feel free to contact ACE EPIC NPS Recruitment and Outreach Specialist, Shannon Borowy at sborowy@usaconservation.org.
EEO: American Conservation Experience provides equal employment opportunities (EEO) to all employees and applicants for employment without regard to race, color, religion, sex, national origin, age, disability or genetics. In addition to federal law requirements, American Conservation Experience complies with applicable state and local laws governing non-discrimination in employment in every location in which the company has facilities.
Current Openings for Wildlife Management Member Black Canyon of the Gunnison National Park Jobs at American Conservation Experience - EPIC
Below are some job listings at American Conservation Experience - EPIC that match the common job title you have selected.
| Opportunity Title | Agency | Location | Employment Type | Program |
| --- | --- | --- | --- | --- |
Sorry, we have no current opportunities. Thanks for your interest and please check back on this site for changes.
To view other job opportunities in our organization, click here: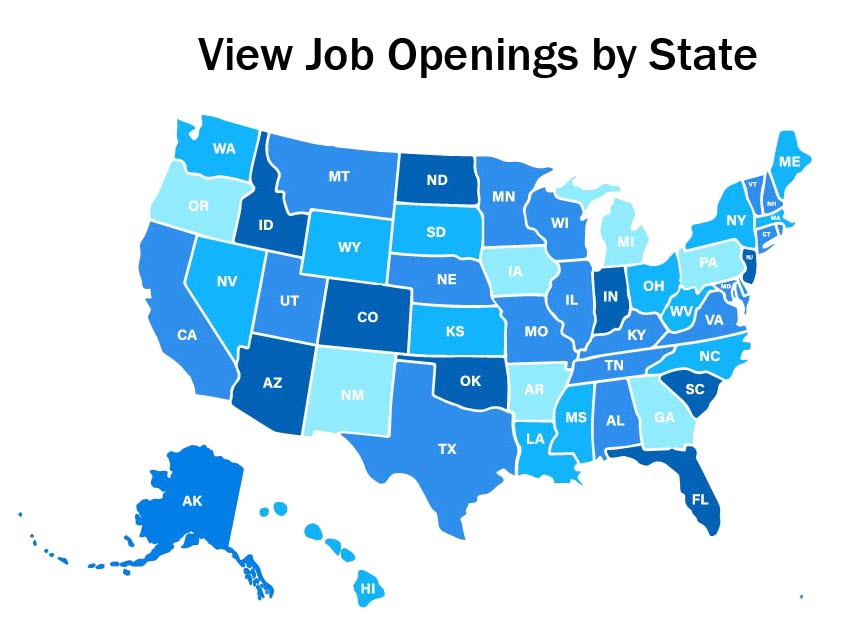 Want to be notified each time a new opportunity is posted? Click here! Subscribe by email to American Conservation Experience - EPIC
 Subscribe in a reader